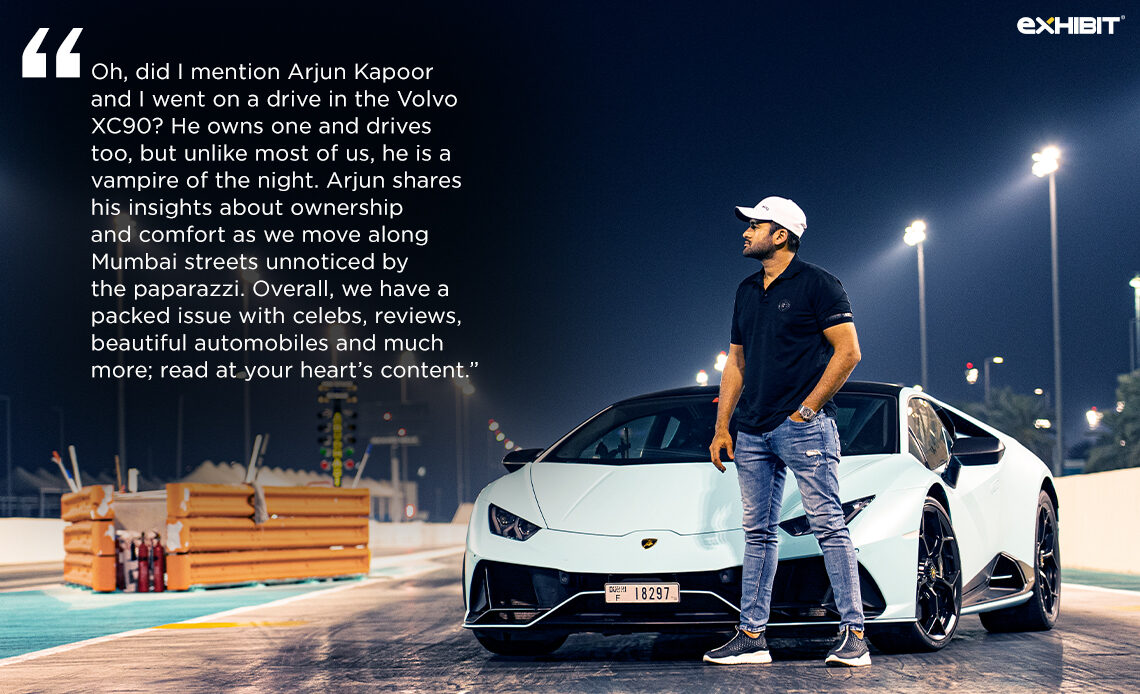 It's April 2022, the start of the financial year, and any new start is a great start. Temperatures are at an all-time high in India, and the spirits of Exhibit as a whole. After a thrilling BBC TopGear Magazine India Awards 2022 and driving exotics back to back to decide winners, read on to wish for a french lifestyle we can only dream about in reality. Fact is, our truth is more fascinating than fantasies. Imagine flying in and beyond Indian shores and driving exotic sports cars and SUVs along with the petrolhead Ranveer Singh. This has been a happening month! My team had a tech-savvy time reviewing products with the best phone launches, from Samsung, OnePlus, iQOO, Realme, etc., to excellent new laptops. Technology has witnessed RTX graphics in an Acer thin and light Swift X. Speaking of multiple phones, phone companies have lost it. The first quarter of the year has already confused smartphone buyers with the number of launches. They're almost uncountable! Speaking of all the phones, we also explored the return of colours in smartphones. Who doesn't like a little colour in their lives? A new aspect of the world is emerging in the form of NFTs. Knowledge is wasted if not shared.
Our cover features the gorgeous and brilliant Miss World 2017, Manushi Chillar, debuting in Prithviraj, opposite Akshay Kumar this June. We wish her all the best. Our team also conversed with someone I have known for a long time, an automotive social media influencer, Mumbiker Nikhil, and his passion turned profession. Talking about influencing, our Influencex – Indias' first Influencer awards are in its 3rd season, and voting has just begun if you see the exhibit.tech/voting tripping it's because of the insane fans coming and voting for their favourite across the 40 categories that we stack them on. It all concludes with 100 of the Top Influencers flying with us in Kerala to celebrate the best of the best content creators in India.
It's all about the set and the setting. Hence, we explore 10 incredible roads trips you must take across India. Once a runner up at Exhibit Top 500 Tech Startups almost half a decade ago, we explore Haptik and its founder's insight on his business as they tie up with JIO, a Reliance property. Ever wondered how big is the dating industry fuelled by desires? A coin with the same sides is unique but unfair. Drive along and witness the madness of an EV and the grandeur of a Porsche mashing insanely in stunning beauty, Taycan. Never has the world witnessed these many amounts of EV and ICE automobile launches as the year 2022. Other countries have already decided on their EV commitment, but India is a developing country and changes though slow, are steady. We have three of the newest midsize SUVs covering several hundred kilometres across cities. Volkswagen, Skoda, and MG all crave the new mid-size buyer's attention. Oh, did I mention Arjun Kapoor and I went on a drive in the Volvo XC90? He owns one and drives too, but unlike most of us, he is a vampire of the night. Arjun shares his insights about ownership and comfort as we move along Mumbai streets unnoticed by the paparazzi. Overall, we have a packed issue with celebs, reviews, beautiful automobiles and much more; read at your heart's content.