To create a co-branded range of headphones and earphones, Automobili Lamborghini has partnered with Master & Dynamic, the New York-based premium audio brand. MW65 Active Noise-Cancelling Wireless Headphones and MW07 PLUS True Wireless Earphones are introduced in the latest range, integrating design elements inspired by the iconic Italian super-sport cars.
The distinctive design of Lamborghini, the inimitable sound of its naturally aspirated engines, and the visionary approach to aesthetics and performance fit with the philosophy of Master & Dynamic. 
"Sound resonates with Lamborghini: the peerless music of a Lamborghini aspirated engine has a highly sensory and emotive appeal. The combination of design sophistication and technology in delivering a purity of sound is a talent shared by Lamborghini and Master & Dynamic." 
Katia Bassi, Chief Marketing & Communication Officer of Automobili Lamborghini
"As a young boy obsessed with cars, I remember being mesmerized the first time I saw a Miura. That feeling and excitement is still with me today whenever I see a Lamborghini. To create something that initiates such a visceral response has always been my intention at Master & Dynamic."
Jonathan Levine, Founder and CEO of Master & Dynamic
The inaugural collection is available in three distinct and eye-catching colorways. 
The headphones are available in silver metal/light grey/yellow Alcantara; black metal black/yellow Alcantara; and black metal/black/grey Alcantara. Alcantara, an Italian luxury material, is widely used in Lamborghini interiors.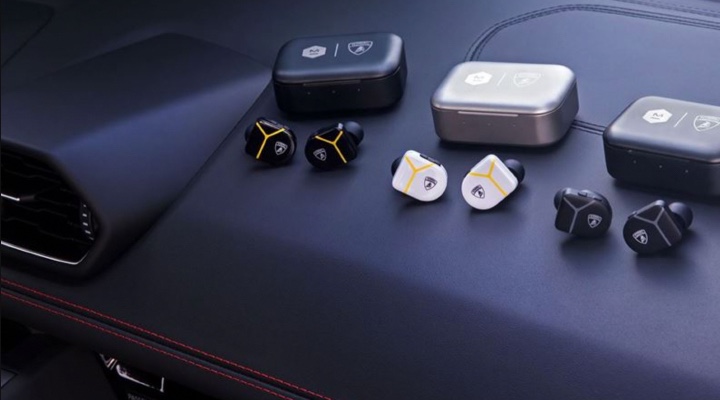 The MW07 PLUS acetate earphones draw from the cars' striking finishes while the charging cases celebrate Lamborghini's use of matt paint. The earphones are available in three colors: polished white/matt silver case; polished black/matt black case; matt black/matt black case. With every detail considered in the collection's creation, the characteristic Lamborghini "Y" motif appears elegantly on all models.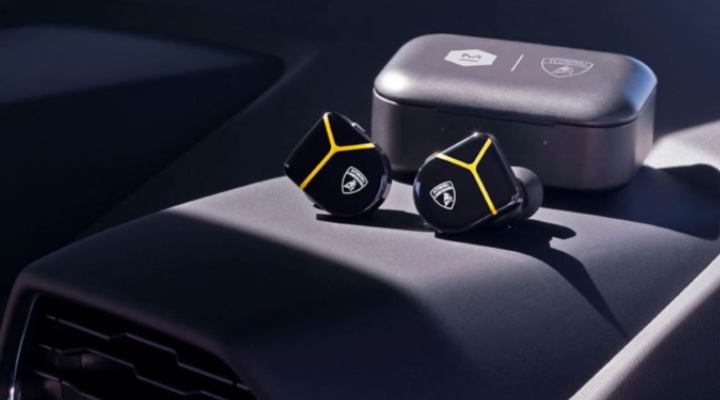 The collection features two of Master & Dynamic's most technically sophisticated sound tools.
MW65 Active Noise-Cancelling Wireless Over-Ear Headphones offer two modes of ANC so users can tailor their sound to their environment, and feature up to 24 hours of battery life and Bluetooth 5.0 with a 30m/100ft connection. 

The MW07 PLUS True Wireless Earphone boasts 10mm Beryllium drivers for brilliant sound, and a stainless steel charging case providing 40 hours total battery life.
You can find the Master & Dynamic for Automobili Lamborghini collection at lamborghinistore.com, MasterDynamic.com, MasterDynamic.co.uk, and MasterDynamic.eu.