In most cases, through a tweet and in response to some queries, the CEO has stated his intention to bring the EV brand Tesla to our market over the last few years.
Musk's confirmation comes amid when an Electric Vehicle Roadmap has been laid out by the Indian government to make the nation a global development hub for EVs.
In response to an unofficial Tesla India fan club post, Musk tweeted "Next year for sure", and gave no further details. There is no official statement yet.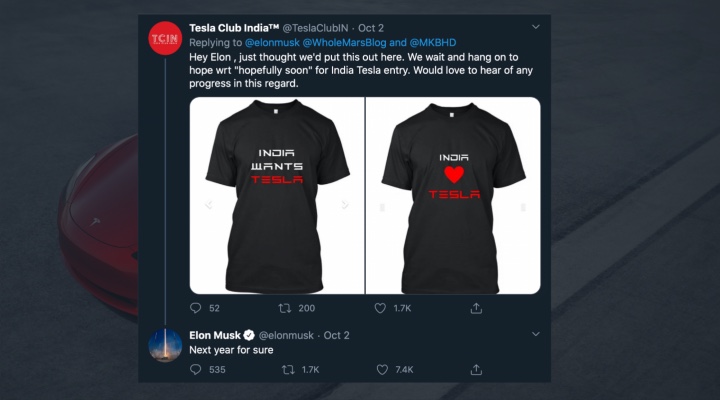 Musk's tweet got the Indian Tesla fans all excited.
One user tweeted, "Omg!! Elon this is a celebrating news.. We were waiting for ages." The Tesla founder responded, "Thanks for waiting!"
Only time will tell whether or not they're coming to India. However, Tesla will have a good chance in our market with the entry-level Model 3 and Musk claiming a new more affordable car in the works.