The new MINI Countryman is as equipped for the challenges of everyday life as it is for spontaneous excursions beyond the city limits and adventures on unpaved terrain. Its versatile character is now enhanced with a stylish touch. An exterior finish in Deep Laguna metallic and exclusive design features for the exterior and interior make the new MINI Countryman Boardwalk stand-out both on the metropolitan promenades and during trips to the beach.
The model is produced as a limited edition, is immediately available and can be ordered in three model variants.
The Deep Laguna metallic body colour effectively showcases the powerfully modelled surfaces of the MINI Countryman. The high-quality shimmering blue tone was previously developed exclusively for the MINI Convertible Sidewalk edition model, also a limited edition, and sparked enthusiasm in the MINI community. Now the wish of many MINI fans to make this colour available for the new MINI Countryman is fulfilled. It is combined with a black contrast finish on the roof and exterior mirror caps.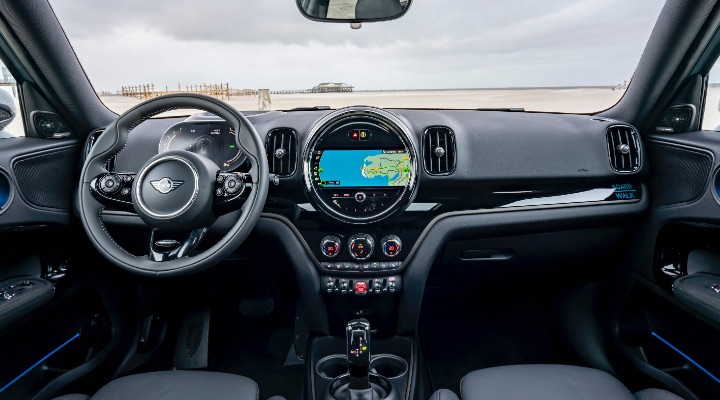 With this colour combination, the new MINI Countryman Boardwalk is eye-catching from every angle. The name of the edition refers to the promenades of traditional seaside resorts in the British home of the MINI brand. The often mile-long walkways, which connect spas and serve as access to the typical English piers, were originally the preferred stage for large social performances. The characteristic pattern of the wooden beams laid longitudinally and diagonally on the promenades now serve as the inspiration for the emblem of the new edition. A stripe pattern in Deep Laguna metallic and black metallic with the lettering "BOARDWALK" adorns the frame of the side trims known as Side Scuttles. Patterns and inscriptions can also be found on the entry bars. In addition, the side flanks of the roof at the rear side windows and the interior bar on the passenger side each bear a logo with the name of the edition model.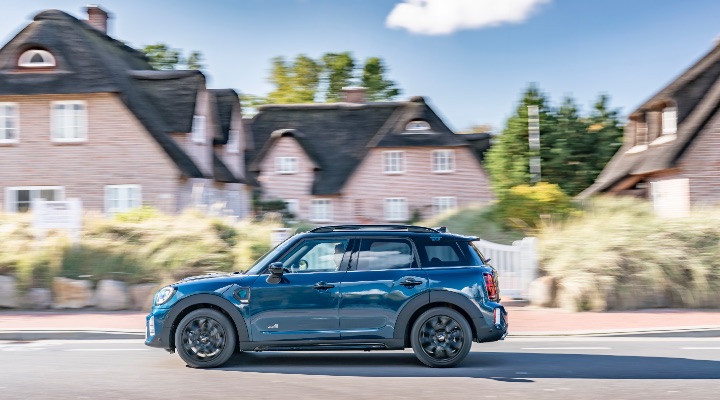 The new MINI Countryman Boardwalk is available in three model variants. In the MINI Cooper Countryman Boardwalk, a three-cylinder petrol engine with MINI TwinPower Turbo technology produces a maximum output of 100 kW/136 hp. A four-cylinder petrol engine with 131 kW/178 hp drives the MINI Cooper S Countryman Boardwalk and MINI Cooper S Countryman ALL4 Boardwalk. As an alternative to the standard 6-speed manual transmission, a 7-speed Steptronic transmission with dual clutch is available for both the MINI Cooper Countryman Boardwalk and the MINI Cooper S Countryman Boardwalk. The all-wheel-drive edition model is equipped with an 8-speed Steptronic transmission as standard. With numerous other options, the exclusive appearance of the edition vehicles can be personalised for added driving pleasure and comfort.