In case you didn't know, EVs are now some of the fastest vehicles on the planet. A production Tesla Model S goes from 0 to 100 km/h in less than two seconds. Million-dollar hypercars like Bugatti Chiron struggle to achieve this acceleration figure.
Now you have an idea of how quick an EV can be here are the top 5 fastest electric cars on the planet.
1. Pininfarina Battista
Pininfarina Battista claims to be the most powerful road-legal electric production car in the world. And with a 0 to 100 km/h acceleration figure of 2.0 sec, those claims are certainly not far from reality. The Pininfarina Battista is powered by four electric motors outputting a combined horsepower of 1,400 kW and 2,300 Nm of torque. Pininfarina Battista is based on the PURA design philosophy which means – Purity, Beauty And Rarity. Such a special car deserves similar special attention. Which is why only 150 units of the Pininfarina Battista will be made by hand at Pininfarina SpA atelier in Turin, Italy.
2. Tesla Model S 2021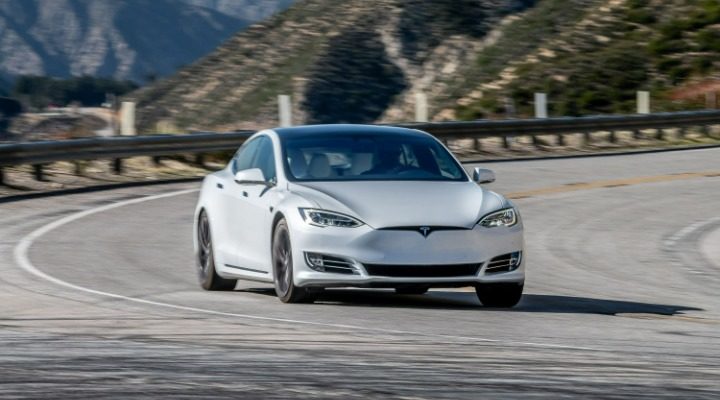 The American automaker Tesla recently updated their flagship electric sedan, Model S for the year 2021 and it became the fastest production car on the planet. The 2021 Tesla Model S now comes with a 0-100 km/h acceleration timing of 1.99 seconds. The Model S comes in three variants, Model S Long Range, Plaid and Plaid+, the first model comes with a dual motor setup. However, the Plaid and Plaid+ come with three electric motors and the latter, scheduled to launch in late 2021, will have a 0 to 100 km/h acceleration figure of less than 1.9 seconds. The fact that you can buy these cars today goes to show how far electric technology has come.
3. Tesla Roadster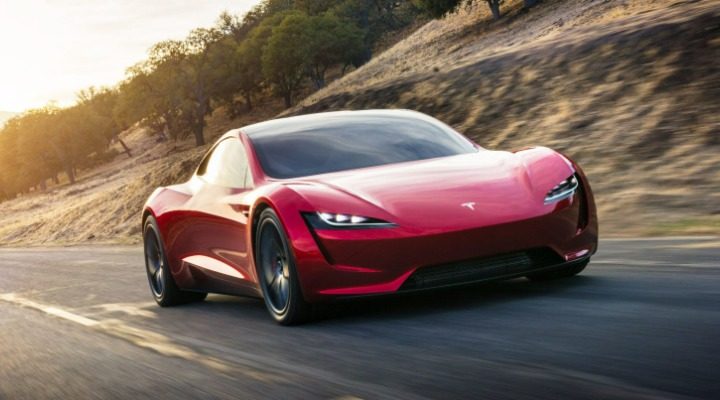 Elon Musk stated that the production of second-generation Tesla Roadster will start in mid-to-late 2021. It'd be wise for us to note this date because the upcoming Tesla Roadster will be part-rocket, just so it can have an acceleration time faster than 1.9 seconds. Apart from the amazing acceleration figure, the Tesla Roadster will have a battery range of over around 1000 km, limited edition cold thruster rockets and four seats as well. All eyes are on Tesla because the Roadster is ready to shatter our notion of what an electric car can do.
4. Rimac C_Two
If anyone knows about electric cars and batteries then it's Rimac. Their upcoming electric hypercar, Rimac C_Two has an unbelievable 0 to 100 km/h acceleration timing of 1.85 seconds. Such an acceleration figure is almost physically impossible and requires extremely cutting edge engineering. Only 150 units of the Rimac C_Two will be made to maintain its exclusivity. The electric hypercar is powered by four liquid-cooled permanent magnet synchronous motors, one placed at each wheel.
5. Aspark Owl
However, the crown of the world's fastest hypercar in the world goes to Apsark Owl a Japanese made EV capable of mind-blowing acceleration. Recently, at the Misano World Circuit in Italy, the Aspark Owl scored a 0 to 100 km/h acceleration time of 1.72 seconds using Michelin road-legal tyres. The hypercar uses four Permanent Magnet Synchronous Motors that produce a total of 1,480 kW and has a top speed of 400 km/h along with 450 km of battery range.
Aspark Owl is also the lowest car in its segment with a height of just 99 cm, it still retains its road-legal price tag alongside its probably illegal performance.
As EVs continue to progress, I suspect that in the year 2021, this list is going to get even bigger.