It just feels like a few years ago, I was a little kid who would jump in joy to the sound of a scooter. Every single day, I would run out and see my father returned from work on his very trusty Bajaj Chetak. It was early 2000's When my father decided to sell his Bajaj Super (another tank of a scooter) which was already done serving for 15 years. We had so many fond memories with the Super, it was kind of hard to see it go. However, my father made sure it went into the right hands and the next owner maintains with all the care. Soon, the replacement came and it was the newly facelifted Chetak which looked muscular yet could appeal millions of buyers in India. 
The Bajaj Chetak was a fairly simple build. Metal body, a 150cc two-stroke engine making less than 10 BHP which is quite less when you think about it now. However, you could see people haul their entire families or goods for transport. On my recent visit to my hometown, I took some time and cleaned the Chetak which was now standing quietly, not being used. Some cleaning here and there, splicing some wires and some tape. It soon burbled back to life in making itself heard. I mixed some oil and petrol, filled in the tank and took it for a spin. It brought me back the memories of learning to ride a scooter on the very same Chetak.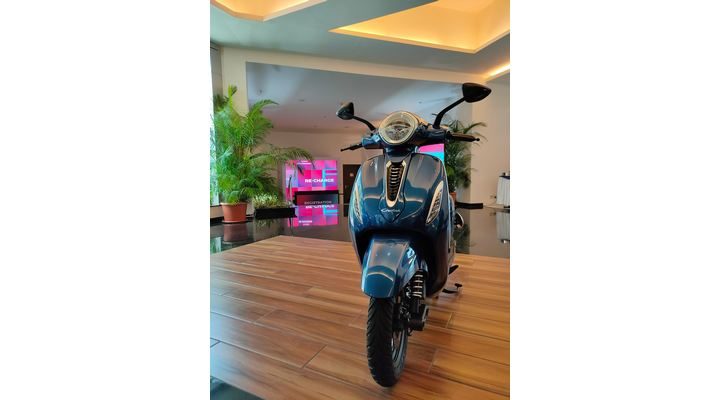 2019, Bajaj Auto relaunches the Chetak, although in an all-electric avatar. Yes, the Chetak is back with an all-new design and electric powertrain. It looks as elegant as it was in its yesteryears. Introduced in various colours, it features a clean design, LED lighting and some shiny bits. The design is so modern, yet it screams Retro out loud. The 'C' logo can be seen inside the LED headlamp, hand grips and the seat too which doubles as a luggage hook. There are some storage compartments built-in, just like how it used to be on the older Chetak.
The 2019 Chetak electric scooter is targeted towards urban mobility. It needs a very basic infrastructure for charging. The Chetak can be fully charged in around 5 hours leaving it plugged into a normal household 5 amp socket. This makes the Chetak easier to charge and use, especially in our country where electric mobility is in its very initial stages. What is delivers from its 4 kW is about 95 km of riding range from the lithium-ion battery depending on your selected riding mode. Not only this, service and maintenance will take a back seat with the switch to electric vehicles.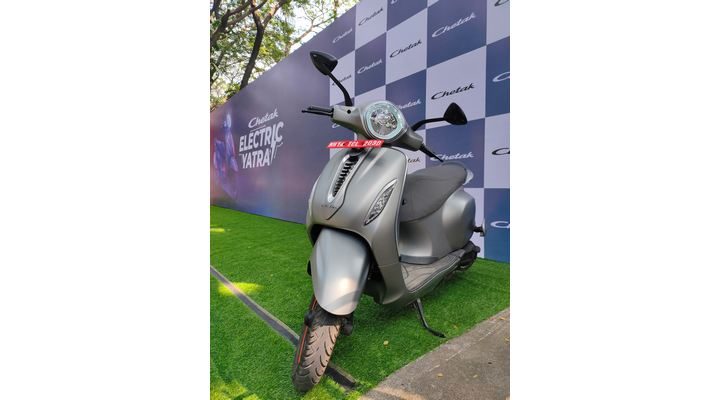 With the start of the coming new year 2020, Bajaj will first introduce the Chetak in Pune and then expand to Bangalore and other cities depending on the demand. They will sell the Chetak through their KTM dealerships which already have a strong sales and service network all over India. It has to be seen exactly how much people would want to move towards electric mobility, especially for the urban scenarios, but the Chetak seems like a very promising product which has now completed its circle of life and is back again to witness the rise of the electric era.