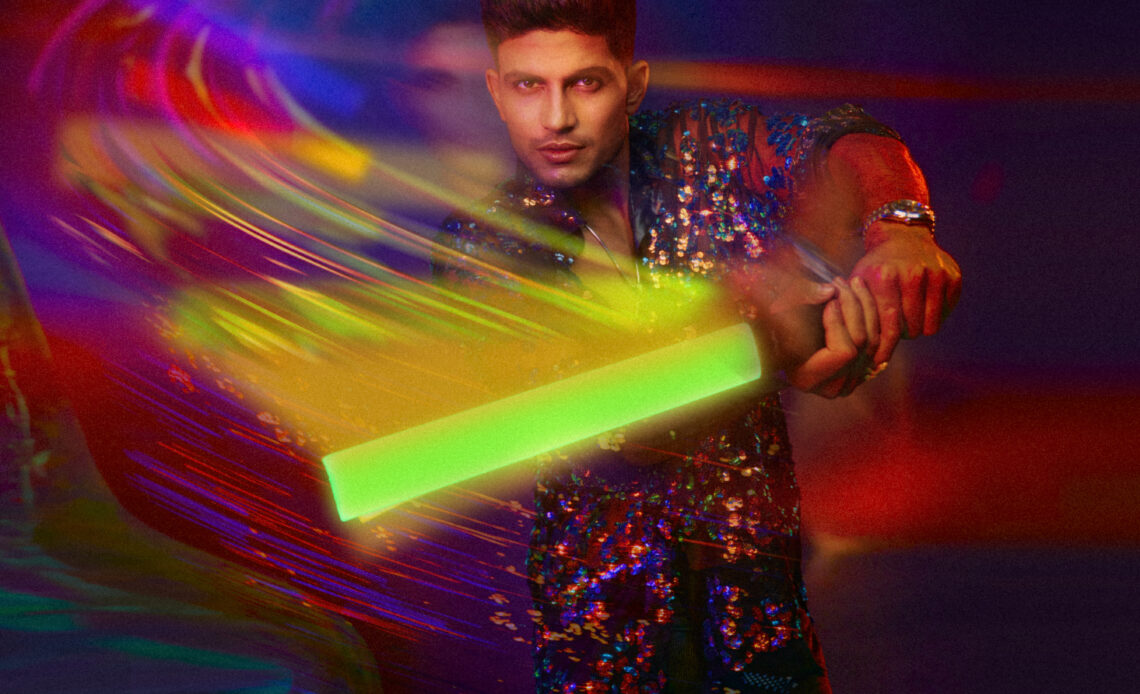 Ex: How was your first experience while playing international-level cricket?
Shubman: I was in New Zealand, and the first experience of playing international cricket was great, except for the fact that we, as a team, got all out for 90 odd runs while playing against New Zealand. The game was very short as they chased down the target very quickly. We lost the match, but the experience was definitely worth it.
Ex: At what age did you start playing cricket? And what is your best memory of playing cricket in your childhood?
Shubman: I started playing cricket when I was three, and my father saw me while I was playing the game, and that's when he realized my potential and decided to work on my game. About my favourite memory – there was this game called BEAT where you play in a net and don't need any ground. When I was a kid, I used to play that a lot with my friends.
Ex: What kind of struggles did you have while growing up as a budding cricketer?
Shubman: The struggles that I had while growing up were mostly about facilities, and that's when my dad decided to shift along with me to Chandigarh, which was predominantly a much better city in terms of facilities. I was very young when we moved to Chandigarh, and I used to play most of my cricket in older groups. The struggle didn't end here; sometimes, I had to travel by bus alone, going to different cities, and when you don't have your friends on the team, it gets a bit intimidating. Also, there weren't many places where I could practice on my own, so I usually used to wake up at three in the morning and practice for a couple of hours from 4-6 in the morning before the academy hit the ground. 
Ex: What is your opinion about the current bench strength of the Indian cricket team?
Shubman: I think the current bench strength of the Indian cricket team is magnificent. We have almost two to three players competing for the same position, which makes us one of the strongest cricket teams in the world. However, for a player, it is a very challenging scenario because if you don't perform well in a couple of games, or a series, there are always two to three players waiting for their chance. I think that keeps you on your toes all the time, and you don't take any game lightly. You play with all you have and give your everything every time you play for the nation.
Ex: What sort of a relationship do you have with Rahul Dravid? And how would you describe the team culture since he joined as a coach?
Shubman: I have a special bond with Rahul Dravid sir, and my relationship with him has been quite honest and splendid because he's been with me from my U19 days. He is someone that doesn't hesitate to tell me anything, be it about my cricket or anything off the field. Since he's taken over as a coach, the team culture is more communicative regarding what he wants from the players and what players want from themselves.
Ex: You recently won your first one-day international man of the series award; how was that feeling? And in the last couple of years, where exactly do you think you have improved as a batsman overall?
Shubman: The feeling was quite good when I won the man of the series against West Indies, and talking about my improvement as a batsman, I would say I have gained a lot of experience over the past couple of years while playing international cricket and it has helped me a lot.
Ex: What do you do to motivate yourself when you go through a bad patch?
Shubman: I try to stick to the process, and I try to think about things, what I was doing when I was performing well, and try to go back to the basics and get back into the process.
Ex: What is it like opening with and playing under Shikhar Dhawan, with whom you've had a 119-run opening stand?
Shubman: Shikar Bhai has a flamboyant personality and is very encouraging. No matter the situation, he would tell the other person or the other batsman to be patient, and there's always more time than you think there is. So in terms of that, it's very helpful when you are under the pump sometimes.
Ex: How would you describe the importance of tech in modern-day cricket?
Shubman: I think it's helpful if you want to see anyone's recent performances, what they've been doing, and where they have been bowling. In terms of that, it's pretty useful — me as a player and a batter, I don't go too much into it, but it is definitely worthwhile.
Ex: I believe you're strict about your diet. What do you eat to stay fit and fine?
Shubman: I don't have a set plan, but there are certain things that I definitely avoid. Like, when I'm at home, I prefer Bajra rotis over Wheat. Then, I don't eat anything gluten and try to eat as many vegetables and fibres. I would probably eat red meat, grilled vegetables or fish twice or thrice a week.
Ex: How much consistency is required to be on top of your game? And do you think being a sportsperson has changed your life?
Shubman: Yeah, I think being a sports person has definitely changed my life in terms of discipline. About consistency, you can never really be on top of your game. So, it's all about being consistent, even if it's your diet, even if it's your performance, your process, or your practice. If you're consistent, you will get the results sooner or later.
Ex: Do you have any advice for young people who want to start a sports career, particularly cricket?
Shubman: I feel hard work and being consistent in that hard work is one thing that gives you an edge over others who are not as consistent. I don't consider practising too much as hard work because it's something that I love doing and want to do. So, if you are willing to put in a lot of effort and like something from your heart, the sky's the limit.
Quickies:
What's your favourite shot? –

Pull

Three gadgets you can't live without? –

iPad, my phone and my smartwatch

A historic cricket match you would have loved to play in? –

2011 World Cup final

How would you describe your batting style in three words? –

Aggressive, Flawless and Flamboyant

One app you can't live without? –

Whatsapp