PUBG Mobile suddenly has brought in a sponsored update from Resident Evil 2 which will only be available till March 2, 2019. The 500 MBs update is called "Survive Till Dawn" and can only be played in Squad Mode. Before I give you some tips and tricks to tackle the Zombies in the game, a short brief on what has changed so far in the game than the usual Battle Royale type gameplay.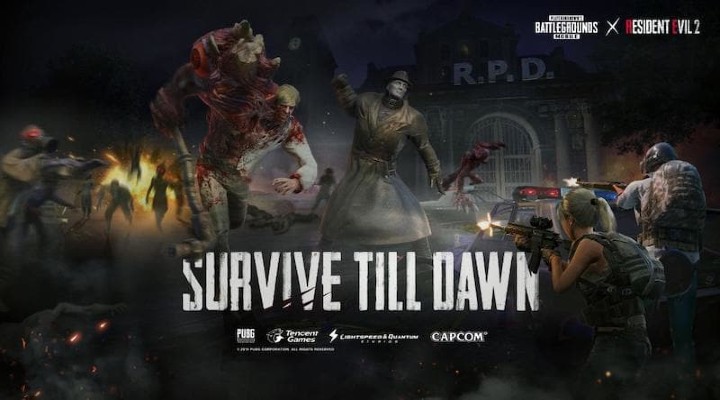 You can choose your other three teammates in your squad or you can choose to play solo with other three random people across the server. You'll spawn on the island of Erangel map, and there will only be 60 people on the server. Basically, you'll have to fight against the rest of the 54 people to win the "Chicken Dinner" but at the same time saving yourself from being killed by the Zombies.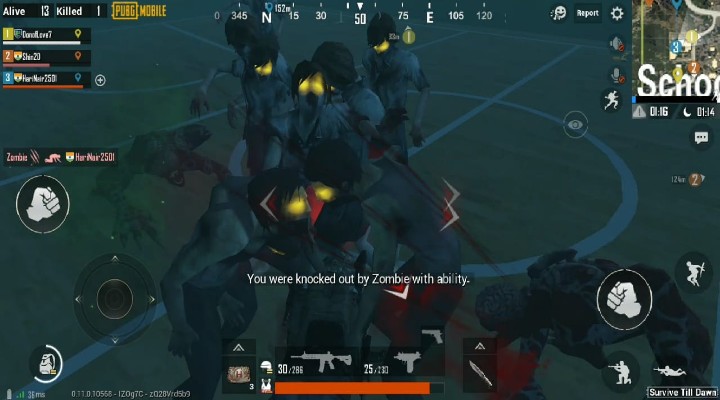 SAVING YOURSELF FROM THE ZOMBIES
1. Land at Prime Locations
Time your jumps well and jump on locations like Pochinki, Rohzhok, School, and Yasnaya Polyana. This is where you can gather a lot of loot, and if you are someone who doesn't want to engage with other players just when you land then choose a safe location like Shelter, Mansion, or Ruins. The only disadvantage is that the loot in such locations won't be sufficient to save yourself from the Zombies.
2. Survive the First Wave
There are two Zombie waves rather two Nights where you'll have to survive it out. No matter what, do not engage with Zombies in the first wave, they will not bother you if you just keep on running and minding your business. But, if you happen to pass from their side, they will follow you. Be careful and stock up on the loot, engage only if it is utmost important.
3. Jump in the River
Yes, when you have a trail of Zombies running behind your back with barely any ammunition left and same is the situation with your teammates then I'd recommend you to run to the nearest river and just dive in, swim underwater but stay in between the river away from the shores, as some Zombies are capable of throwing their spit as well, which can damage your health. Beware, other players can also be around you.
4. Use Ammo Wisely
Do not waste ammo by firing at Zombies in the Day, save it when it gets dark, and when there's a trail of Zombies running behind you. Choose Single shots for firing on the Zombies instead of Auto switch on the weapons. It will save you a ton of bullets when you're being hunted.
5. Find the Jeep
Finding a vehicle in this event and on the map is a tough task and if you do, the fuel level will always be very low. Use it for running down Zombies and players who are engaging in a fight with the Zombies. Mind you, not all Zombies can be killed by running over them, some bulky Zombies will destroy the car. Stay away from them and run to a safe spot.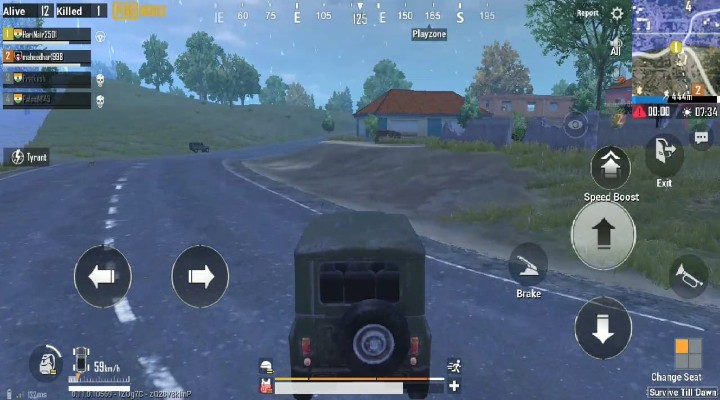 6. Tyrant Is The New Airdrop
If you want a Ghillie Suit and other supplies, kill the Tyrant or the Boss, it is similar to getting an airdrop. If you are confident enough with your movements to take on the Tyrant on your own, then you can kill the Tyrant by aiming at his head. Ask one person to divert the Tyrant's attention, and other three squad members can aim at his head and knock the Tyrant down.
7. Run Around Objects
When you're being hunted down, and you have no other option other than running, just run around buildings, where the Zombies cannot reach you. Run down the time, and when you have fewer Zombies following you, kill them while you can before other Zombies come at you.