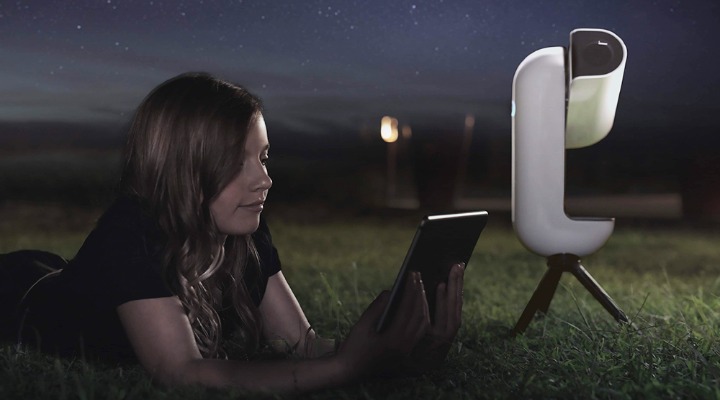 Summer has arrived and we're already struggling with it; due to global warming and extreme heatwaves, many parts of the world are supposed to undergo one of the hottest summers in recent years. Along with scorching summer, humans are also worried about the Covid-19 pandemic and its newly developed mutants.
While several vaccine facilities are available now to beat the pandemic, and there are plenty of traditional ways to beat the heat, for instance, diving into the ocean or a pool, travelling to the nearest hill stations. However, in these harsh times, we can't do much as staying home is the best alternative we have, and in order to save ourselves from the wrath of the pandemic, we must have to follow the rules.
Nevertheless, it turns out there are a lot of innovative gadgets available online to keep you cool and occupied at home during these untimely days, plus there's nothing quite like the excitement of buying a brand new gadget. With that in mind, here's a compiled list of gadgets that could be beneficial for you.
DJI FPV drone: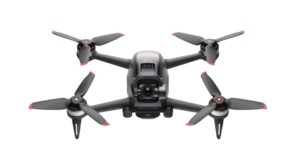 When all of us were trying to cope with the new normal, the DJI team was working on the gadget, which will help us see the world through its eyes. DJI launched a new FPV drone a few months ago that records up to 4K videos at 60fps. The FPV system was initially designed for the drone racing industry, and it consists of the DJI FPV Air Unit Module, DJI FPV Camera, DJI FPV Goggles, and DJI FPV Remote Controller.
The intriguing new breed of drone radiates the view from its camera to a headset back on terra firma that means its first-person view allows you to see what the drone sees, which means you can roam around and enjoy the outer world without even walking out of the house. The drone also provides an incredibly immersive flying experience; thanks to the fantastic DJI FPV Goggles, it also features equally compelling video footage from the forward-facing camera.
The DJI FPV is mainly aimed at shooting mesmerised FPV 4K video, and it has the ability to shoot still images at a primary level; the drone is easy to fly in Normal mode and suitable for beginners who're trying their luck at flying for the first time. 
The DJI FPV can shoot 4K video up to 60fps and shoot 1080p at 120fps. The drone has a maximum flying range of 10 KM, and it can move at a top speed of 140kmph and reach 0-90 kmph in just two seconds. The biggest advantage of buying an FPV drone is that it makes you feel like you're flying along with the drone, making it the coolest gadget to have these days.
HyperX Cloud II Wireless Gaming Headset:
HyperX is one of the big names in the gaming world, and its newly launched HyperX Cloud II Wireless Gaming Headset offers an excellent, straightforward gaming experience. Every hardcore gamer wants the right gear to make a difference in the world and stay at the top of the game. Amongst all the gaming abettors, the one that matters most to the gamer is a good headset. 
The current situation in the world has given us a chance to do something that we always dreamed of, and being a gamer, if you're looking for a gaming headset that sounds good, works efficiently on multiple platforms, and offers enough comfort throughout the day, then the HyperX Cloud II Wireless Gaming Headset is the best bid you got. The Cloud II Wireless looks and feels almost identical to the wired Cloud II, with its aluminium body, a flexible headband and oval-shaped black plastic earcups that feature solid memory foam cushions covered in soft leatherette. 
On PC, the Cloud II Wireless provides optional 7.1-channel simulated surround sound into HyperX's Ngenuity software, which also manages other HyperX peripherals like the QuadCast S microphone. One can hear all the major and minor sounds while playing the game, like sounds of footsteps, rustling grass and much more. The HyperX Cloud II priced at ₹12,990.00, is one of the market's finest headsets.
Vaonis Vespera Smart Telescope:
If you're not a big fan of binging a series or don't like to spend your time late-night chatting, then here's something that might grab your attention during the night. Since childhood, we all wondered about stars and always wanted to see them a little closer, some of us went far away and discovered them, but most of us are still wondering about them. But with the launch of the Vaonis Vespera, now we can reach out to space right from our very balconies.
Vaonis, a French startup that raised eyebrows in 2018 when it debuted the pricey, sci-fi robot-looking Stellina smart telescope, revealed an affordable telescope Vespera, in CES 2021. Innovative and fully automated Vespera can be your new observation station; it's a perfect combination of telescope and camera. Vespera has the same sleek, futuristic design as its larger counterpart Stellina but it is more affordable than its predecessor, also looks more compact in size and weighs only 5 kgs, making astronomy even more accessible to aspiring enthusiasts. 
Vespera displays images on a smartphone, and the telescope is controlled via a mobile app. Vespera offers pretty nice views of the night sky but compromises some of its abilities. However, it successfully maintains the image quality compared to Stellina's images. These telescopes are easy to use and operate; they needn't require any virtual setup at all. It stands 15 inches tall, making it easy to carry around during camping trips. Get a Vespera to cherish your stargazing wish and stay cool and occupied at home.
Logitech StreamCam: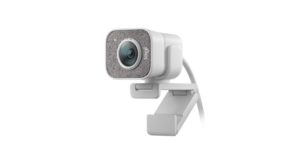 If somehow you've managed to turn your lockdown pastime into a fruitful side hustle by streaming it over the internet, and now you're looking for an upgrade to take your content to the next level, then here's a gadget that will take care of your further streaming. The Logitech StreamCam is created with aiming at streamers and content creators. It's an ideal starting package for live streamers, with a versatile 1080p60 webcam, screen and table stands, and flexible video processing software.
The StreamCam offers smart autofocus to stop losing focus in the middle of streams and videos. The auto-exposure of Logitech StreamCam is finely tuned, so you look your best in all types of lighting conditions. The StreamCam is a smartly designed boxy camera in a graphite or white colour that measures about 2.3 inches in height, 1.9 inches wide, and 2.4 inches deep, with a five-foot cable ending in a USB-C plug. 
The front of the camera highlights the Logitech logo on the bottom and an indicator LED in the upper right corner. The camera has two flexible mounting options, one for monitors and laptop screens that features the ability to tilt and pan, and another is a small tabletop tripod that allows you to set up the StreamCam on any flat surface. The innovative auto-framing features keep you always in the middle in all your streams and videos; it also offers premium and vibrant audio performance, which helps your audience receive authentic sound.
WAKEcup Self Cleaning Water Bottle: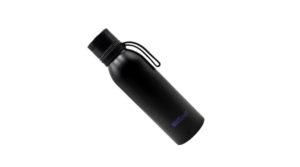 Nowadays, hygiene is the key to staying safe and healthy, but maintaining hygiene is always tricky as it takes much time and energy. However, in a world of modern technology, some options will take care of your hygiene at a remarkable level, and WAKEcup's new Self Cleaning UV Water Bottle is one of them. The WAKEcup Ultraviolet Light Water bottle gives you pure drinking and hence peace of mind with its Innovative UV-C technology. 
The WAKEcup 550ml water bottle has an ultraviolet light in the lid that promises to clear 99.99 per cent of the bacteria, viruses, and mould that you might have missed while scrubbing. Click on the UV activation button, and after 3 minutes, your water will be pure and clean, leaving no germs, odour or taste. The self-cleaning water bottle is beneficial for everyday use and weekend campings where you're not sure about water quality. The double-walled UV bottle can contain 550ml of hot or cold liquid, keeping water cold for 12 hours and hot for 4.
The UV bottle comes in rich matte black stainless steel, with an UltraViolet WAKEcup logo. It works on a USB rechargeable Lithium battery and stays up to a month on a full charge. Also, if all of these benefits didn't excite you to buy one of them, you should know that for every product sold, 10% of the profits are donated to the Marine Conservation Society to support their vital work protecting marine habitats and campaigning and against plastic pollution.