Kentucky Fried Chicken or as it is better known, KFC, is making its own gaming console dubbed "KFConsole" to compete with Microsoft's Xbox and Sony's PlayStation brand. It is shaped like a chicken bucket and also features a tray that can keep your food warm, while you play games. If you thought 2020 couldn't get any weirder, here's your answer.
For the uninitiated, KFC is an American based fast-food company with shops all around the world. KFC specialises in making fried chicken, burgers, ice-creams and very recently video game consoles.
So, we have a video game console made by a fast-food chain company that also functions as a food warmer. If you're wondering "how is this possible?" don't worry, here's exactly how KFConsole works.
KFConsole: The True Next-Gen Console With Food Warmer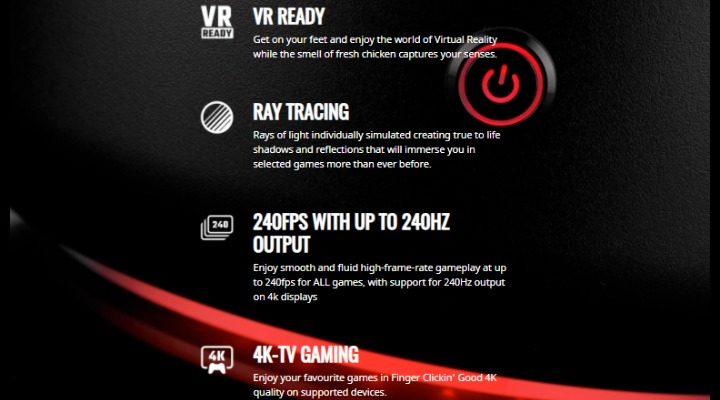 To create one of a kind KFConsole, the company partnered with Cooler Master, Intel and a bunch of other PC parts manufacturers. Although it might be worth pointing out that unlike the Microsoft Xbox Series X/S or Sony PlayStation 5, the KFConsole does not feature a dedicated ecosystem. It is not going to lock you into a custom OS with its separate set of optimised games.
In reality, the KFConsole is like a custom PC which will most likely feature a Windows 10 operating system and will run applications like Steam to play games.
But regardless of its funny marketing, the specs of the KFConsole make it on par with a very high-end gaming PC. In short, it is much more powerful than an Xbox Series X or a PlayStation 5.
KFC Console: What's Inside The Chicken Bucket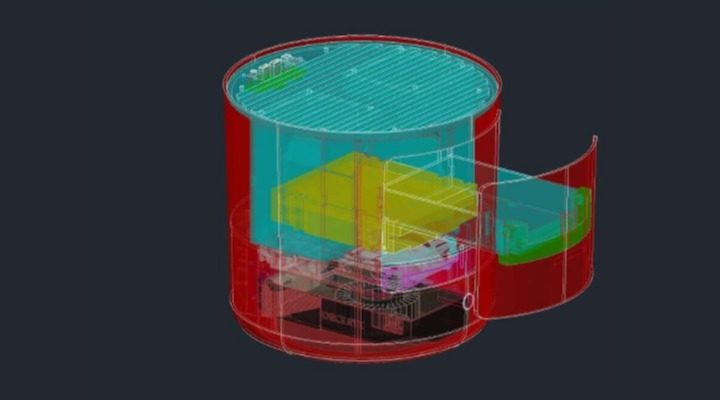 From the looks of it, the KFConsole is a black coloured bucket-shaped unit, featuring company logo on the front, along with a power button and a big cutout for the said chicken tray. On top of the console is a vent, mainly to improve airflow.
In terms of specs, the KFConsole is a beast. It will most likely come with an Intel Core i9 9th Gen CPU, 2 TB Seagate NVME SSD, and an RTX 3000 series GPU, all capable of delivering 4k 240 FPS gaming in modern games.
On the landing page, KFC hasn't actually listed the specific models of the CPU and the GPU. But based on the "4k 240 FPS" performance they're promising, the CPU would most likely be a custom build Intel NUC 9 Compute element featuring a Core i9 processor, and the GPU would be an Nvidia RTX 3090.
Furthermore, the KFConsole is promising True 4K gaming, meaning unlike the Xbox or the PlayStation, it will not use dynamic scaling. The KFConsole will run games at 4k resolution at all times delivering 240 FPS.
Is The Console Simply A Hype?
The answer is Yes and No. The KFConsole is more powerful console than PS5 or Xbox Series X but it not powerful enough to play games at 4k 240 FPS. Not even the flagship Nvidia RTX 3090 can run AAA titles like Assassins Creed Valhalla or Watch Dogs Legion at 4K resolution at 120 FPS let alone 240 FPS, the KFConsole is claiming.
On top of all that, the KFConsole is promising Ray Tracing support for all its games. Now the latest RTX series GPU which the KFConsole will be using, do support Ray Tracing but at a heavy cost in the performance department.
Currently, in all the latest games, Ray Tracing works but only after enabling DLSS which pushes the resolution down a bit to compensate for performance.
In short, the performance claim of the KFConsole remains up in the air, at least for now. It will most likely deliver 4k resolution along with Ray Tracing very easily but won't offer anywhere near close to 240 FPS in games.
What Will It Cost?
The components mentioned in the KFConsole's description cost close to $1,500 or Rs. 110,257. On top of that, we'd need to factor in the cost of memory, the chicken warmer, a pretty hefty cooler and the custom bucket case.
To put it simply, the KFConsole will cost anywhere between $2,500-3,000 or up to Rs. 220,515. Meaning, it is at least two times more expensive than an equally powerful gaming PC and four times more costly than an Xbox Series X or a PlayStation 5.
I am not sure whether the KFConsole would be a mass production model mainly because of its higher price and niche offering. Whatever might be the case, KFConsole is successful in getting people to talk about it and that's a win at least for its marketing team.