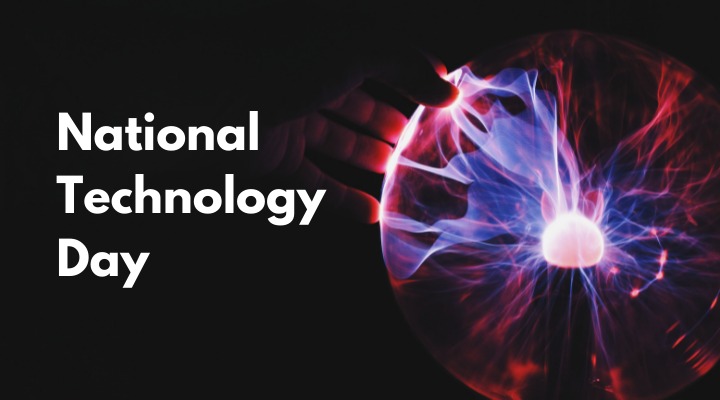 First observed on May 11, 1999, National Technology Day is celebrated every year on May 11 to highlight the achievements of engineers and scientists in the field of technology and science.
The Tests:
On May 11, 1998, India successfully launched three missiles under the name Operation Shakti led by late President Dr APJ Abdul Kalam at the Indian Army's Pokhran Test Range in Rajasthan. Following the success of these three tests, two more nuclear tests were conducted on May 13, 1998. The Indian Army carried out the mission in collaboration with scientists from the Defence Research and Development Organisation (DRDO), Bhabha Atomic Research Centre (BARC), Atomic Minerals Directorate for Exploration and Research (AMDER).
Apart from this, India also tested its first domestic aircraft, Hansa-3 and Trishul missile, on May 11, 1998, and added another achievement to the Defence Research and Development Organisation cap.
Thus, back in 1999, India's then-Prime Minister Atal Bihari Vajpayee declared May 11 as a day of significant achievement for the country. The day enhances a reminder of India breaching into the elite group of nations with nuclear weapons. Since 1999, the Technology Development Board (TDB) admires the day by honouring scientists-engineers and their technological innovations that have added to India's growth on this day.
The Theme:
Every year the country celebrates the day with a different theme under the observation of the Technology Development Board (TDB); this year, the National Technology Day 2021 theme is Science and Technology for a Sustainable Future. On the National Technology Day event, Prime Minister Narendra Modi saluted and remembered the hard work and tenacity of our scientists-engineers over a series of tweets, where he also mentioned how their innovations helped our country survive better during the fight against covid-19.
Role of Technology During Covid-19 Crisis:
When a pandemic hit India, everyone looked desperately and searched online for a vaccine or at least a medical solution to fight against it. During those times, telecom operators like Jio, Airtel, and more came forward and helped-provided guidance through the caller tunes to spread awareness about the pandemic.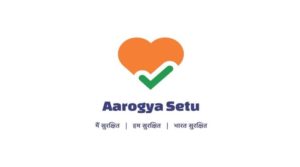 The Government of India launched apps like Aarogya Setu and Umang to help people diagnose themselves at home with the help of a few questions; these apps also empowered people to locate red alerted places, covid camps, vaccine centres and helped in quickly identifying infected individuals, connect with them, track who they have come in contact with, and so on. Such technological innovations helped the country in the overcoming journey.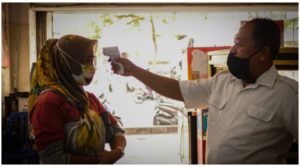 Furthermore, the wireless thermometer guns and other similar infrared body temperature measuring devices used at checkpoints of offices, airports, hotels, hospitals, railway stations, malls, and other public places helped us recognise measuring the body temperature from a distance and turn out to be helpful during the pandemic. Along with these devices, Artificial Intelligence (AI) played a significant role in suggesting components of a vaccine by understanding viral protein structures and helping medical researchers. 
When we were out of choice and Work From Home was the only option, during that time, technology was the only thing that helped us to secure business continuity as well as aids social distancing. Misinformation always leads to added crisis, and in a highly populated country like India, it spreads fast. Misleading information about the number of fatalities, diagnosis, treatment options, vaccines, medicines and government policies generates more panic and anxiety. 
All these things result in general chaos, panic buying, price rise, and violence on the streets. In order to control and avoid such misinformation, companies like Google, Facebook, and YouTube are working tirelessly. They're working and helping people with the correct information published by WHO or local authorities and government.
Today, we're still at the risk of pandemic and dealing with the second wave of Covid-19, but if we follow certain guidelines, we'll surely overcome this crisis and to execute that, we're backed with our technology innovations, from AI to robotics, every single thing will help us to fight the pandemic.