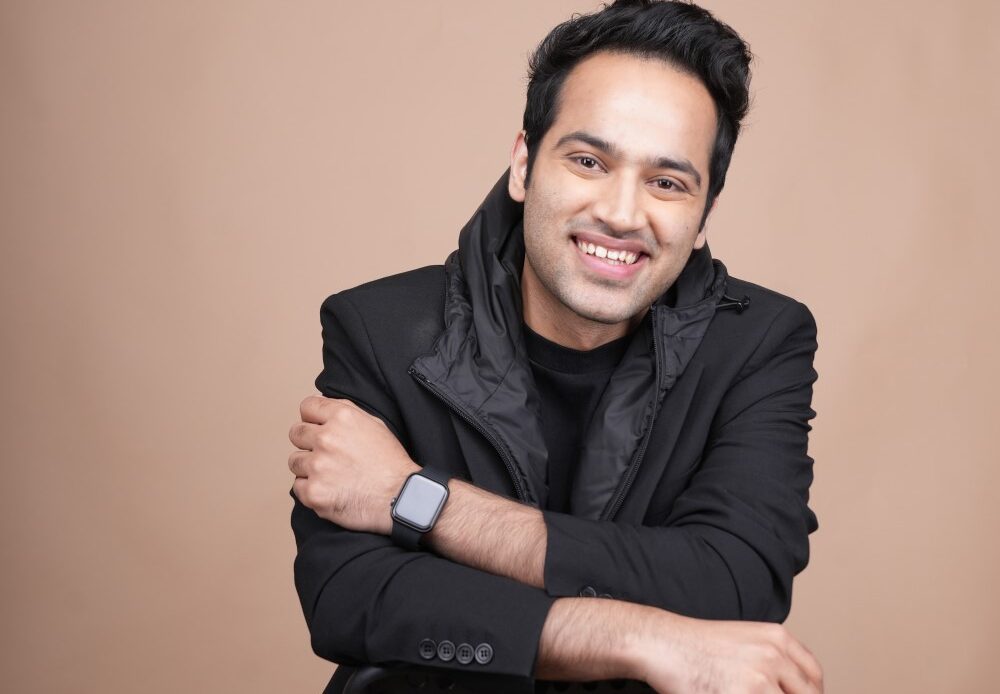 Ex: You wear multiple hats as an entrepreneur, motivational speaker, and social media influencer. How do these different roles intersect in your life, and how do you balance them?
Raj: I think my job everywhere is same honestly, if you look closely my job is to be the Chief Support Officer, as an entrepreneur I support my team so that we can achieve our vision, as a speaker and as an influencer I support my audience/listeners by brining best knowledge from the top leaders of the world so that they can achieve their Indian Dream. So balancing gets easy if your why as an individual is aligned, and my why is to take India forward by creating more leaders.
Ex: What inspired you to become an entrepreneur, and what challenges did you face in starting your own business? How did you overcome them?
Raj: The best thing that happened to me was I saw my father losing his factory in fire and then he started from nothing to building a small business to provide a very comfortable life for his family and building his non profit for thousands of underprivileged kids, so I saw what power of entrepreneurship can do, and how it can change lives of people around you. So that inspired me to definitely be the entrepreneur and second was because I applied to work in 70 different consumer goods companies and none of them hired me so I was young and still wanted to work and out of lack of options I started my own business early 😂 The biggest challenge I faced was hiring good people, because when you are starting out you don't have a brand, you don't have a great track record and you don't even have money. So convincing great people to join you becomes the biggest challenge. That's why I ask everybody to build their personal brand because that makes things easier comparatively.
Ex: As a motivational speaker, what topics do you typically focus on, and what is your approach to inspiring and motivating others?
Raj: I believe this the once in a decades kind of opportunity for India, but India will only thrive if we build more world class brands and world class leaders from our country. and that's why:
I talk about brands & leadership,
1. how to build your brand to achieve leadership in the market,
2. how to build your personal brand as a leader
3. how to create content to become a leader in the market so that you get a competitive advantage over others.
Ex: As one of the youngest Indians to represent India at the United Nations, can you tell us about your journey and how you became involved in international diplomacy at such a young age?
Raj: I didn't know about international diplomacy at that age honestly, all I knew was united nations has goals to make humanity better and i wanted to contribute in that, so out of 13 goals i tried my luck into social entrepreneurship and then UN took me in for that and asked me to prepare projects and give speeches at UNs vienna Headquarters. and anybody can apply by going to united nations career page on their website. its just i got lucky to be in the selected few.
Ex: Social media has become a powerful platform for communication and influence. How have you leveraged social media to spread your message and connect with your audience? Any tips for aspiring social media influencers?
Raj: I really believe if you want to create an impact at large you need either access to capital or access to distribution. for a lot of people like me who come from no background, getting access to capital is very difficult. thats why i believe social media is the best place to start building your distribution for free. I believe gone are the days of Amecian Dream, it's time to for 'The Indian Dream' and that's what I want people to believe in and go for it. So I am trying to achieve my Indian dream by hustling every day and creating more leaders at work and I show that through my social media which ends up helping me in building distribution. The tip I have for young content creators is '
Ex: What has been the most rewarding experience of your career so far, either as an entrepreneur, motivational speaker, or UN representative? Can you share a memorable moment?
Raj: The most rewarding moment of my life till now has not been the professional one but a personal one that happened 2 years back where I gifted a credit card to my mom and told her to never look at shopping bill ever again and spend at whatever she wants to. First time in life this happened as since childhood I would always ask money from my mom and she would say don't tell dad. this time it was me telling her 'spend as much as you want, and don't tell dad' shh 🤫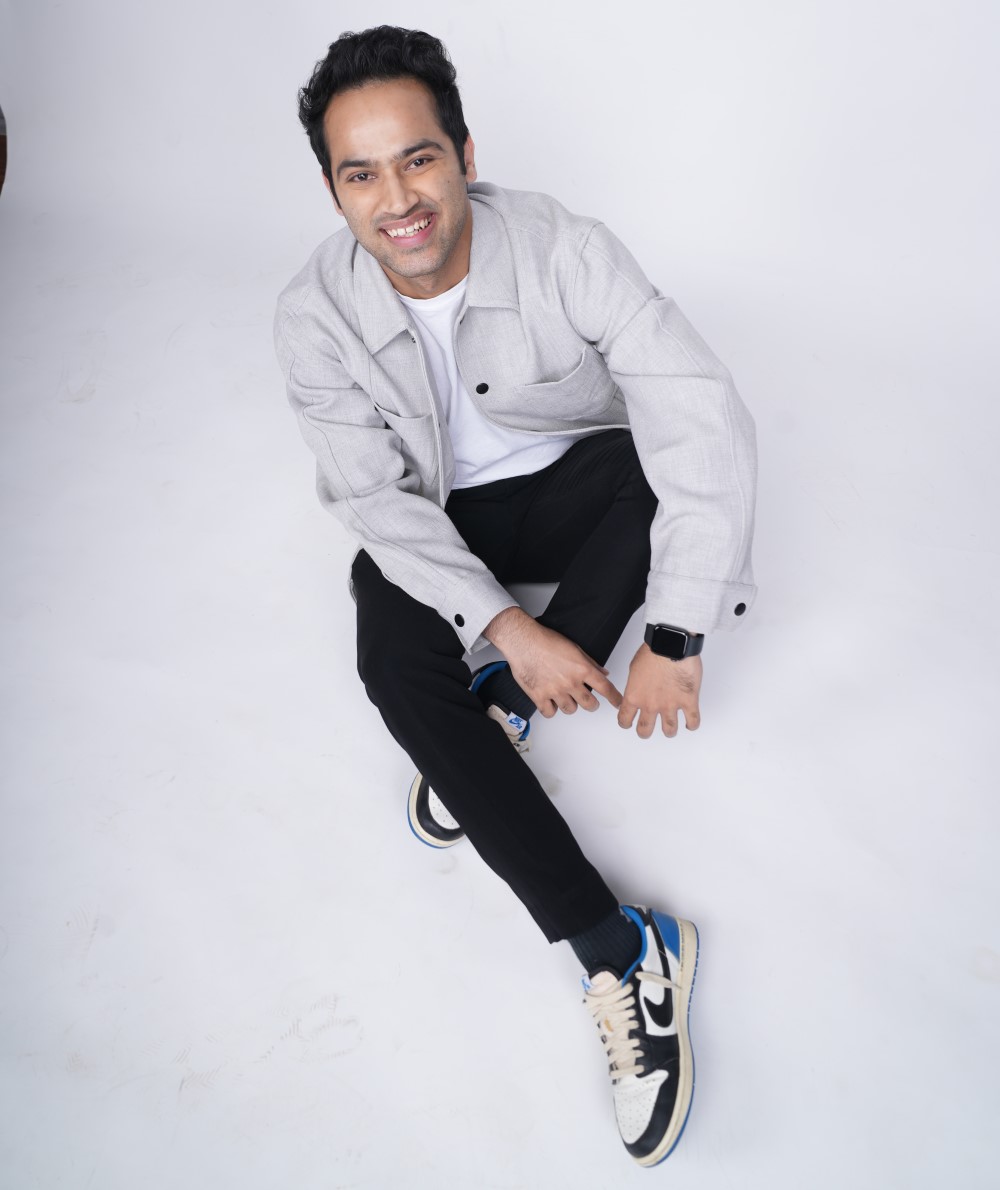 Ex: Balancing personal and professional life can be challenging, especially with such a demanding schedule. How do you manage to find time for yourself and maintain a healthy work-life balance?
Raj: I am very bad at it, I don't have a balanced life. I go with the notion that if you have really bug dreams then you need be obsessed, so I barely find time for balance in life. I need to learn better to maintain a balance life but I think my excuse is I am young and I can afford to be obsessed right now 😛 And with all due respect I am not asking anyone else to follow what I do, they should try to find what works for them. This way of life works for me till now 🙂 Maybe I will change in the future, maybe not. 😉
Ex: Can you share some of the key lessons you have learned throughout your entrepreneurial journey and how they have shaped your approach to business?
Raj: No.1 lesson I have learnt is that no one is above and no one is below, at the start of our careers we feel that others are bigger than us maybe a boss, maybe a unicorn startup founder, maybe someone famous. But reality is they are exactly like us just in different time of their journey but all people are same, no need to feel inferior infront of anyone.
Another lesson I have learnt is that: India is not a price sensitive market, everybody says in India people are price conscious but I don't think so, I believe Indian consumer is value conscious not price conscious, if they get value for their money they are ready to pay for a premium product and premium brand. I don't think Indians leave a good quality product just because of price.
One more lesson I learnt in Indian business is, people say India is a trust deficit country, people don't trust new products easily or other people easily. I believe that is not true, in India infact almost everything works on trust, business works on trust(because lack of understanding of legal paperwork), customer buys on trust (because lack of education on products), a lot of peer to peer funding works on trust (because lack of proper credit/financing options), so when everything works on trust in our country. how can we talk about being a trust deficit country. It's just once we lose trust it's difficult to get it back, but I think overall people put in the trust forward and are accepting of new things. 🙂
Ex: Many young people look up to you as a role model. What advice would you give to aspiring entrepreneurs, speakers, and individuals who aspire to make a difference in the world?
Raj: A lot of young people in India are worried about their reputation when in reality they don't have any, they have just gotten it from probably the family they come from, or the school they went to or the money they inherited. As an individual probably people don't have much reputation but they are scared of losing reputation and that's why they don't take risk. so if you are willing to take risk and forget about where you come from and ready to build your reputation from scratch by exploring and experimenting new things then you will grow really really fast and will have an edge over other people. and the other advice I wanna give is no matter what you do just be consistent, if you are consistent for couple of years you will end up winning regardless of talent, competition, time, money etc.
Ex: What are your future goals and aspirations? Where do you see yourself in the next five to ten years?
Raj: Everytime I give an interview, I pray to god that please this question should not come haha because honestly I dont know. I never put any timelines, I have a dream and I want to achieve that dream, whether it will be 5 years, 10 years or 50 I don't know. I am more of a journey person, I love the journey. My dream is to make a really global consumer brand out of India – that's what I am trying to build through House of X and help others become leader by showing them my journey of failures and success as I try to build a global brand.
Ex: Is there anything else you would like to share with our audience or any upcoming projects or initiatives you are currently working on that we should know about?
Raj: In my new startup House of X, I am working on three brands from scratch those are very close to my heart, I am building a perfume brand with my favorite popstar, building a kitchen appliances brand with my favorite chef and building a beauty brand with my favorite beauty & fashion creator. Apart from that, like a good content creator I would say that: if you want to know more about my next moves, you need to Subscribe & follow me @rajshamani on your favorite social media platform hahaha