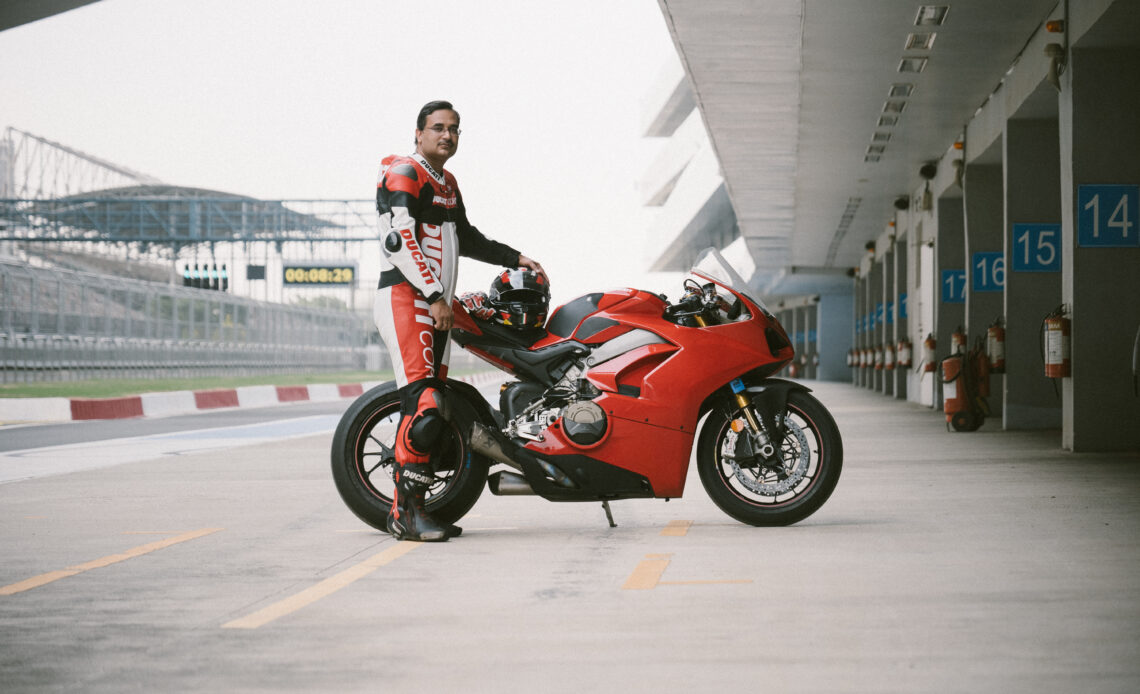 Q1. Describe yourself in three sentences. 
I am a fun loving person who loves motorcycles and everything to do with them. I take great pride in punctuality and am always open to experimenting with new things, the latest of which is learning to ride on the racetrack. 
Q2. What is the one subject you think aspiring leaders should learn?
One of the most important subjects aspiring leaders should concentrate on is the willingness to be a good listener. Always be open to feedback and allow your colleagues to express themselves. It's only when you listen clearly, you can lead clearly. 
Q3. One thing you believe is essential for sustained growth
.
Attention to detail is critical. It's the simplest yet most overlooked aspect in a person's quest for growth. 
Q4. One book that you love and the one you've bookmarked.
I like "Beyond the Last Blue Mountain", the biography of Mr JRD Tata. In fact, biographies are one of my favourite genres, and I have recently bookmarked Valentino Rossi: MotoGenius by Mat Oxley and Mick Doohan.
Q5. Leadership quotes that inspire you
"Live Life a little dangerously" – JRD Tata 
Q6. What is your unique way of maintaining a work-life balance?
I am the first person to reach the office, so I always start my day slightly early, enabling me to finish on time and leave work to spend time with family. 
Q7. Significant learning in the past couple of years?
I come from an automobile background, but I was not riding big bikes until I joined Ducati. I learnt how to ride big bikes in multiple circumstances – I rode to Spiti and back on the Multistrada, started attending track days on the Panigale V4, and sometimes commuted to work on a Scrambler. The idea is to adapt and place myself in the rider's shoes to understand our clients' psyches. 
Q8. Some productivity apps and technologies you use in your daily life?
I am old school, so I don't use many apps except Apple notes and the MS Outlook calendar. 
Q9. What is your technology detox?
I love to listen to my favourite music on my Apple + Bose ecosystem. It works wonders for a good night's sleep.
Q10. If money was not a bar, what piece of tech and automobile would you own?
I would love to buy a Ducati Superleggera V4, a Lamborghini Urus, or a Ferrari Purosangue!