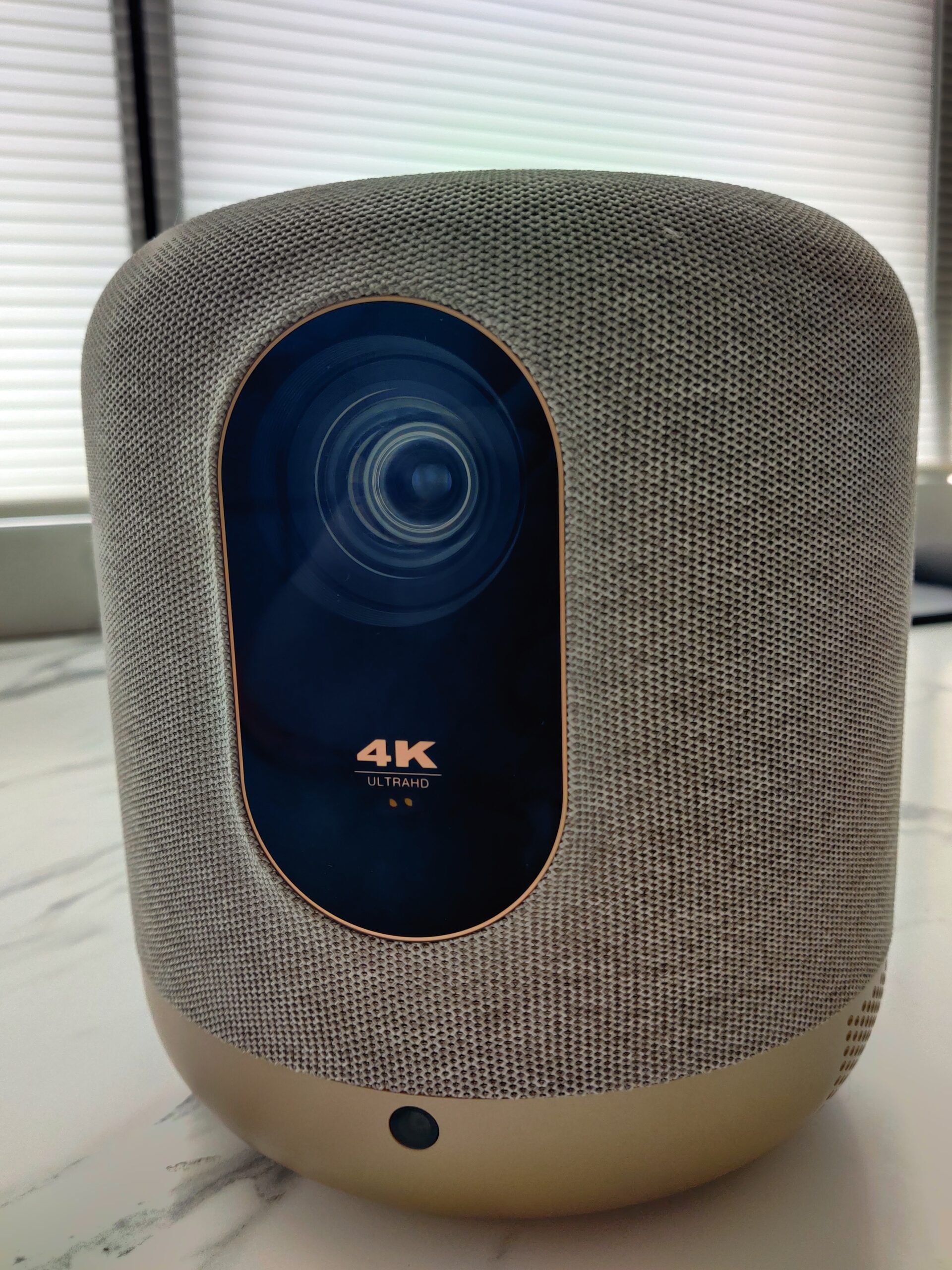 With recreational tech evolving so rapidly, reinvention in TVs has been stagnant for a while now. After the introduction of the Android operating system to a TV, not much has caused a major market shift. 
Well, Formovie is here in collaboration with Mi hoping to make that shift with their new projector, the V10 4K  .
I highly admired Formovie's commitment to serving Indian customers by including an Amazon Fire TV Stick with the V10. On the other hand, I feel this move was more of a "need" than a "want" because a few elements in the inbuilt UI are in Mandarin, regardless of switching the language to English. This is mostly limited to native content homescreen, the settings are in simple and direct english.
Design and Features:
A 360° premium immersion.

It's essentially an entire home theater packaged into a compact and cylindrical premium feeling enclosure. The Dolby audio enabled speakers manage to provide a surround sound experience but still feels like a smart home speaker and cannot compete with a dedicated home theater speaker setup.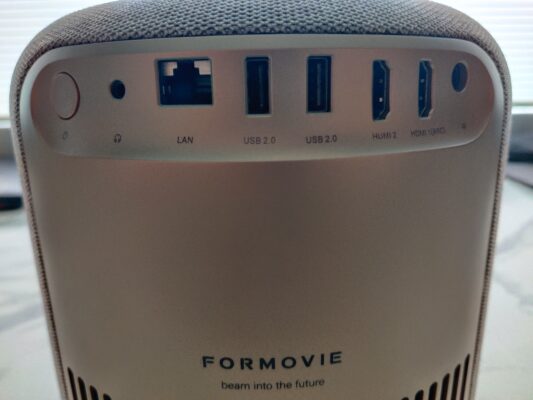 Another smart feature that amused me was the projector remote doubling up to control the fire TV stick. It happened coincidentally when I picked up the formovie remote instead of the fire TV one and a small dialogue box appeared saying, "The back key is now used to control the connected device.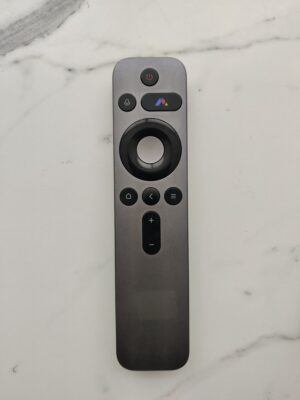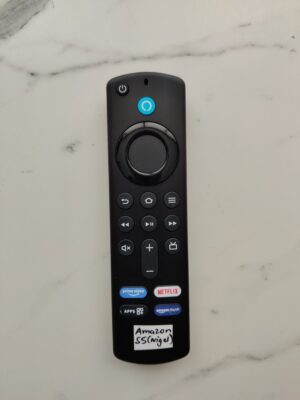 Performance:
Silently impressive! 
The Formovie V10 4K stands out because of its minimal fan noise and efficient heat dissipation capabilities. These noises are barely intrusive even when I was sitting right beside the projector. The colours are fairly accurate and did not seem off or washed out. However, with multiple picture modes like Vivid, standard, movie, office and more, you can always tweak it as per your needs. Multiple inbuilt streaming apps along with the ability to Sideload apps adds to it's pros.
There's also auto adjustment that starts working right after you fire it up. It does a decent job at sizing and position except you have to make micro adjustments sometimes. 
With a rated 2500 ANSI lumens and 4K projection capabilities, the V10 leaves no visual area to be knit picky about. It has two 7.5W speakers along with a 15W subwoofer. Having inbuilt speakers in a projector is a real game changer in my opinion, especially when it's trying to be portable. That's right, I said "trying" because with a weight of 3.8Kg and bulky power supply adapter, the V10 is not exactly portable. You could carry it to your vacation home over the weekend paired with a gaming console or just the included fire TV stick.
Verdict: 
If you're someone who's looking for minimum hassle, inbuilt high quality speakers, a quick set up process and basic amount of portability then the Formovie V10 4K is the right pick for you. It's the perfect secondary media machine but can't replace a TV in an average Indian household. 
Rating: ★★★½