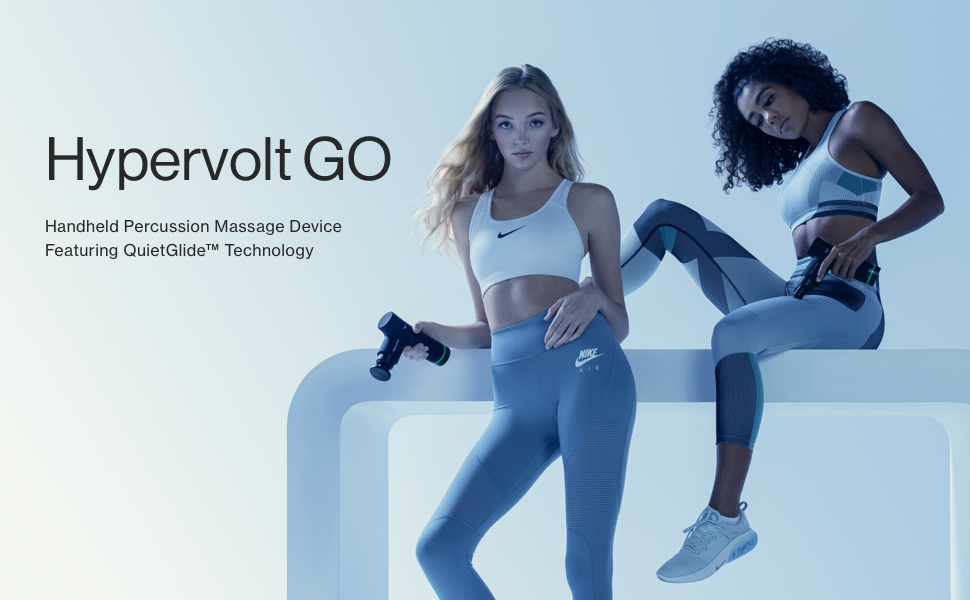 While you're in your comfort zone reading this article, you must be working from home, traveling, or sitting idle in an absurd posture, leading to fatigue or even major physio issues. One could probably be working out heavily or even indulging in vigorous sports activities, which could cause muscle soreness. While you could feel the pain, you must be craving a good massage. But, owning a massage chair or visiting a spa frequently is not feasible for everyone. You would wish for a portable massager, which could be a one-stop solution to all the physical beating your body takes on day-to-day life. 
Considering all this, Hyperice has launched its latest percussion massage device called the Hypervolt Go. The brand had recently incited into the Indian market and shared one unit with us to fidget around with and get you a comprehensive review of the device. Before we unfurl more about it, for your information, the Hypervolt Go is a premium device and comes with a price tag of Rs 16,999. 
There can be several reasons your body might feel sore right now, from sitting for long durations, working in front of the screen that's not set to the correct height, and especially working out or any physical activity, which could take a toll on your body. But you no longer have to deal with the discomfort all day. 
How Does the Hyperice Hypervolt Go function?
In reality, the Hypervolt Go is about the size of a small blow dryer and includes two attachments to use on the body as per comfort. You can toggle in between three vibrating speeds at the press of a button — the first speed being the least intense and the last one being the most intense percussive motion.  
Level one is more than enough for anyone going through minor fatigue. Levels two and three are meant for those who face major back issues or undergo vigorous training or sports activities.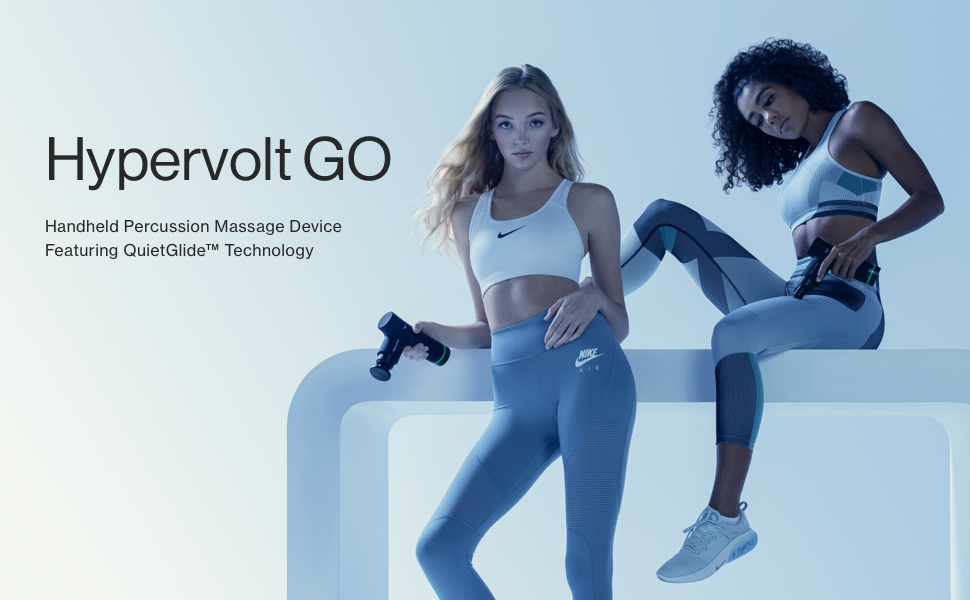 The Hypervolt Go comes with 2.5+ hours of battery life per charge which is pretty decent considering the amount of power that it packs within. The ultra-lightweight GO delivers up to 3,200 percussions per minute, which is all the power you need to relax, recover, and recharge. 
According to the company, the new device is 30% smaller than the previous Hypervolt, with surprisingly more power and quieter operation and decreased vibration compared to the outgoing model.
It is relatively compact, and its ergonomic design helps it fit perfectly in your hands and efficiently in your bag so you can carry along some profound muscle-massaging relief with you anytime, anywhere. The Hypervolt Go is also equipped with a patented QuietGlide technology which results in a near-silent operation so that your work or play never stops. 
What do you get with the Hyperice Hypervolt Go?
The package includes two head tips in the box with the Hypervolt Go. The attachments are designed for different areas, but they help cover any soreness you might feel on your body. Switching between the two head attachments couldn't be easier — all you have to do is twist the head and pull it out of the Hypervolt Go.
One of the Hypervolt Go's heads has a flatter surface, which the brand notes is ideal for more extensive areas like your chest, back or quads. We liked using the flat attachment on our lower back, especially on our stiff hamstrings, holding the Hypervolt Go in our hand and slowly applying pressure to the sore muscles with the head attachment until it felt like they loosened up.
On the other hand, the "Bullet" attachment is narrower with a rounded edge, and we used it on our shoulders and lower-back when stretching didn't help. Thanks to QuietGlide tech, the Hypervolt Go is a very quiet gadget.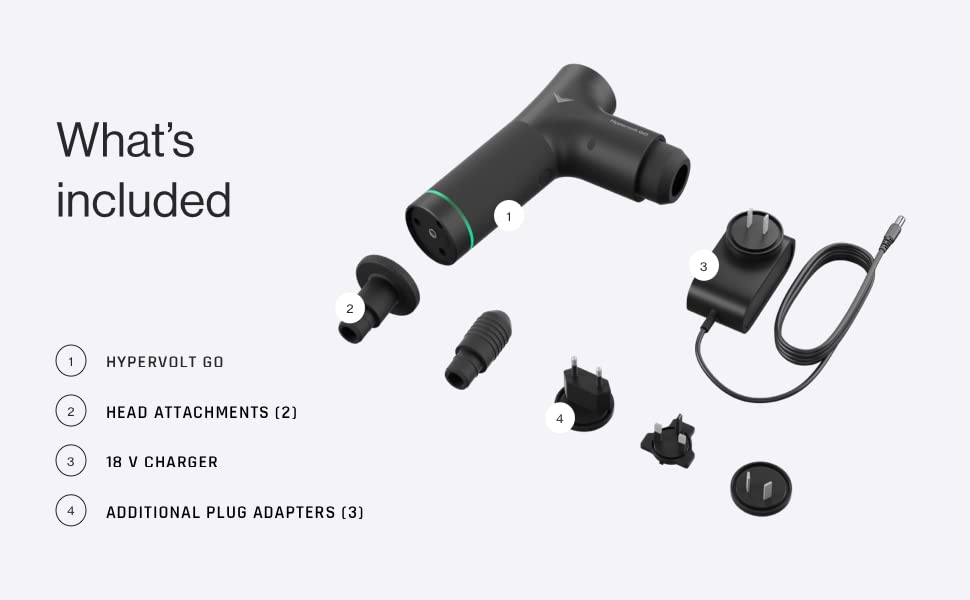 How to use the Hypervolt Go Massage Gun?
The Hyperice app can be downloaded on your smartphone, and it's filled with valuable tips for using the Hypervolt Go.
We liked the app's efficiency and the interface that allows you to search massage motions according to the parts of your body you want to use the Hypervolt on. The app shows you a clickable full-body illustration, both for the muscles on the front and back of your body, which makes it very handy to use.
Verdict
Now, here's the bottom line: after a few weeks of usage, we think the Hypervolt Go is one of the best portable handheld tools you can use to ease muscle soreness right now. The brand's app and a versatile assortment of attachments make it a worthy rechargeable recovery gadget for any situation, from fitness relief to targeting specific muscles by yourself. With this analysis, we have understood that the device is beneficial for people suffering from minor and major muscle issues. The Hyperice Hypervolt Go reduces muscle soreness and stiffness; it enhances muscle performance and accelerates recovery. If you're a traveler, I must recommend this device as this can be a great relaxation therapy.
To add more icing to the cake, the Hypervolt Go now comes with an exciting price tag of Rs.16,999/- and with a set of 5 attachments.