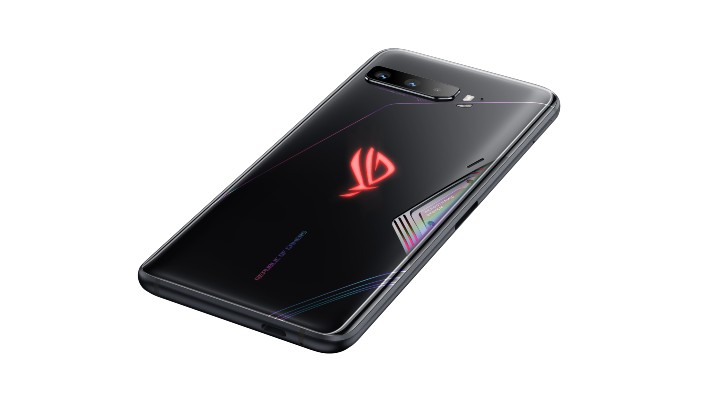 I have been a gamer for a long time and I have been playing games since the age of 8-bit graphics and blocky controls. I have seen gaming evolve from gigantic controllers that only offered basic functions to gesture-based controls that take user inputs from thin air. Today, I will be talking about the pinnacle of modern gaming. This is a review of the Asus ROG Phone 3.
Touch and Feel:
Sticking to the ROG family, the ROG Phone 3 features subtle design upgrades such as a transparent window for the heat sink on the glass back and an overall sleek appearance. However, it carries forward the shape, dimensions, and RGB light-up logo at the back from the ROG Phone 2. ROG stands for the Republic Of Gamers and Asus wanted that to be the phone's highlight. This was made evident the moment I held the phone in my hand. It has a hefty and chunky feel to it and its design simply calls out to the gamer in you.
I was greeted with a massive 6.59-inch AMOLED screen with a built-in fingerprint scanner.  The phone is quite comfortable to hold and gave me an intuitive experience. I really liked the two speakers that are front-facing, so the sound is not blocked even if I stick my fingers to the side of the phone. The volume rocker and power button are accompanied by two capacitive AirTriggers, which are extremely useful when playing shooting games like PUBG or COD.
Gaming benefits:
There is a special mode, called X Mode and this is where things get serious for the ROG Phone 3. Clicking on this mode will change the wallpaper, letting you know that the phone is ready to game. Next, this mode offers different scenario profiles, with different performance settings. It also allows you to thoroughly customize the phone's performance for the game of your choice. For example, I was able to not only alter parameters like touch sensitivity, refresh rate for the display and network restrictions, I could also alter the CPU and GPU performance for each game individually! The phone also offers up to 144Hz refresh rate, giving a seamless response to every touch input, along with a completely lag-free gaming experience even at 60fps and higher.
Another gaming benefit of the ROG Phone 3 is the Snapdragon 865 Plus processor and an overclocked Adreno 650 GPU. This hardware has been specially designed to offer the best gaming experience and it nails the job. Any game I clicked on opened almost instantly and I was ready to play even before my friends' games had started. The phone also gets a new cooling system to keep the heat out when overclocking for higher frame rates.
Battery backup:
Asus has given the ROG Phone 3 a 6000mAh battery which can easily last for more than a day, but with light use. Heavy gamers who prefer the highest graphic setting will find the battery draining a lot faster. However, that can be taken care of due to the fact that the phone supports QuickCharge 4.0 and comes with a 30W charger. This means you can fully charge the phone, from 0 percent in little more than an hour.
Camera:
Though it is a gaming smartphone, it does get a decent camera setup. There is a 64MP shooter posing as the main camera, along with a 13MP ultra-wide angle lens and a 5MP macro lens. Selfie lovers can use the single 24MP front-facing camera. Overall, the quality of the camera is not outstanding, but that's not what this phone is about either.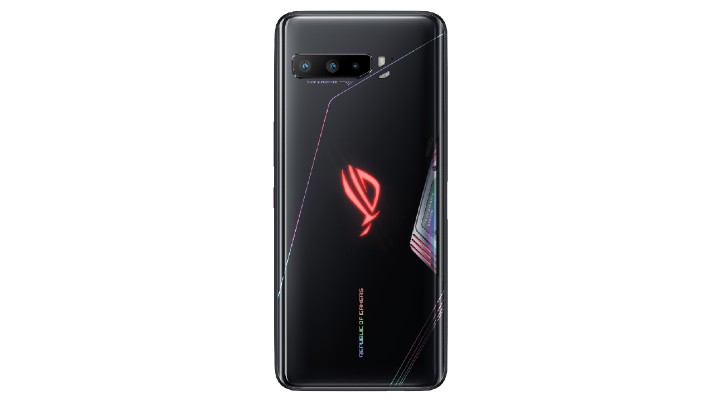 Verdict:
With a starting price around the Rs 50,000 mark, the Asus ROG Phone 3 is definitely not a casual buy. But what you get for that kind of money is one of the best gaming setups in the market, in a size that fits in your pocket. It lacks wireless charging which is a drawback in this price range and overall the ROG Phone 3 is best used for gaming only. The phone is a little large and heavy to carry around, but ardent gamers will overlook these parameters easily. Personally, if I were to pick this phone I would give up all my gaming paraphernalia. But that's just me…