I am an ardent gamer with a fond attraction to all gaming accessories. So, when HyperX sent its Cloud Stinger Core wireless gaming headphones, I had to jump in and grab it before anybody else could! With that, I managed to secure one of the best gadgets in gaming accessories and was about to experience something that redefined my gaming experience.
I have been gaming for a long time and I have seen days where the in-game audios were limited to repetitive, 8-bit, machine-generated sounds. But through the years, games have developed from offering primitive noises to full-blown sound effects. With the HyperX Cloud Stinger Core, these sounds were not just heard by my ears, they were felt. Without further ado, here is what I think about the HyperX Cloud Stinger Core Wireless gaming headphones.
Appearance
The Cloud Stinger Core headphones are offered with only a black body in a matte finish. This makes the pair of headphones look sleek and subtle, while also making its presence felt. It can be connected to your PC with the USB that it comes along with and is also compatible with gaming consoles. What stands out about the headphones is its inbuilt mic. It is placed at the end of a swiveling arm, that can not only be used to move the mic away from your face, but also to mute it.
It also has a minimalistic design with only two buttons- one for the power and a dial for the game and mic volume. The soft and supple padding of the ear cups and headband means you can wear them and play video games for hours at a stretch without losing comfort. Its 244g weight means that it won't bear down on your head, while its steel sliders allow you to get the perfect positioning for your head.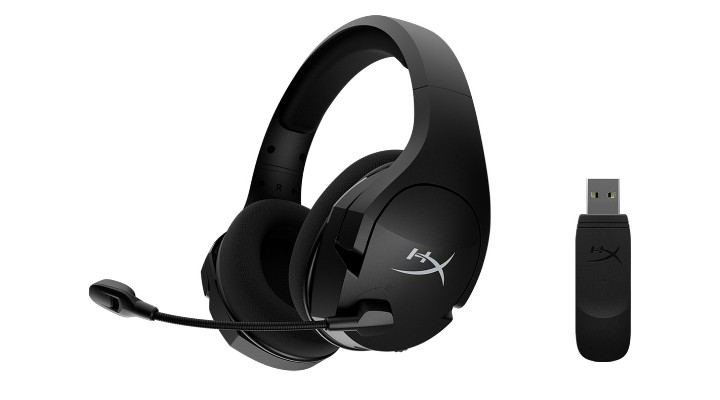 Performance
The Cloud Stinger Core takes its job very seriously and offers a completely immersive experience. Although the 7.1 surround sound from the headphones can only be enjoyed on a PC, the sound output from consoles was also satisfactory. This is because the 7.1 virtual surround sound has to be activated through the HyperX NGENUITY software. It is also only available on Windows, which poses a major drawback for Mac users. Naturally, I also used these headphones to listen to music and watch movies. The surround sound also did complete justice to both and made me forget I was still in my bedroom and not in a Dolby theatre. The 40mm drivers that the headphones are equipped with not only deliver loud and blunt sound crisply but also allow you to hear the softest whispers and the slightest rustle with ease.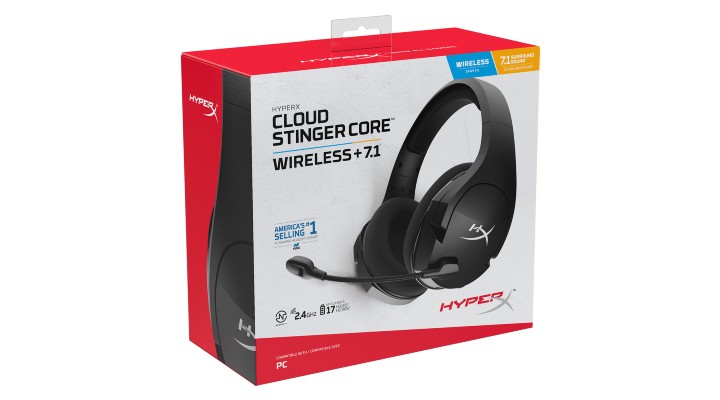 This acts as a major benefit for players of the FPS (first-person shooting) genre, where it is important to be able to hear the enemy's footsteps, which are much quieter than the gunshots and bomb explosions happening all around.
Verdict
The headsets cost around Rs 10,000, making them one hell of a birthday present for a kid. But if you are one of the older guys looking for a good headset for yourself, this is one of the most value for money deals. The headphones do not have a 3.5mm jack due to which they cannot be connected to smartphones. But, they are not meant to anyway. They also offer a battery life of approximately 17 hours on a full charge, which was more than my capacity to play games in a day. Charging can easily be done via a USB-C port, which also makes it less of a hassle. The headphones are also charged quickly and though I didn't time it precisely, I knew the headphones were ready to play games much before I was. Overall, the HyperX Cloud Stinger Core headphones are made for gamers and serve their purpose perfectly.