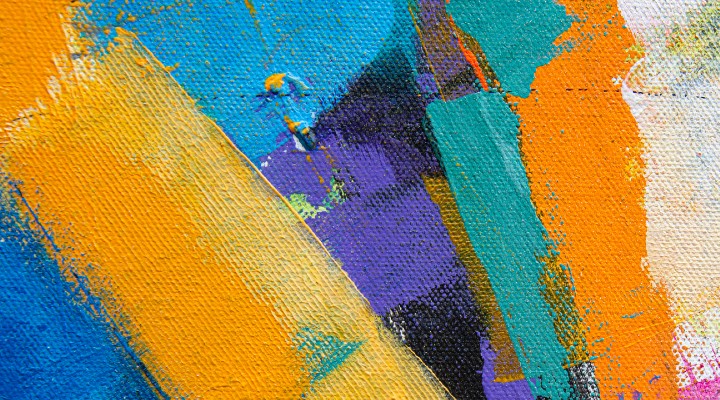 LG's latest offering is the GX, which is a 4K Smart OLED TV available in 77- & 65-inch screen sizes.
It is not only equipped with the best-in-class display technology, but also with LG's innovative artificial intelligence called ThinQ AI. LG OLED TV is unique thanks to its self-lit pixels that can illuminate one by one to deliver the deepest blacks, richest colors, and most realistic picture quality. Over 100 million self-lit sub-pixels come together to deliver the next level of TV, expressing infinite contrast, its 'Perfect Black'. LG OLED TVs surpassed standards for blue light, flicker, and high-quality imaging to ensure no harm is done to your eyesight even when you are binge-watching.
[read more] 
….. LG's 2020 OLED TVs flaunt unique, innovative designs that integrate effortlessly with any home decor. The all-new minimalist OLED GX Gallery Series comes in the most elegant wall mountable designs with an ultra-thin form factor – the 65-inch model is a mere 20 millimeters (0.79 inches) thin. Paired with an included specially-designed wall mount, these 65- and 77-inch class models hang completely flush on the wall, providing a dramatic appearance, transforming the OLED into a piece of art.
The OLED GX series comes with a 3rd generation α9 AI processor 4K that analyzes the quality of the original content with deep-learning technology and optimizes content in accordance with your ambient surroundings. Working on the platform of ThinQ AI, LG has launched its' GX series with Hands-free Voice Control feature. Just say, "Hi, LG" and give simple commands to your TV or control your smart home appliances. LG ThinQ AI has a deep learning feature, so the more you use it, the better it gets. It also supports AirPlay 2 and HomeKit so Apple users can cast their videos directly from their smartphones, iPad or Macbook. OLED GX also has built-in Google Assistant and Alexa, so no external devices required. By using LG Routines through the Home Dashboard, you can automate your smart home devices. A bedtime routine includes ThinQ AI turning off the lights, turning down the air conditioner, and locking the doors when you say "Good Night". The TV also offers LG's entire content store as well as a full web browser. Users can also share their content using features like Screen Share and Mobile Connection Overlay.
An additional benefit of LG TVs is the Bluetooth based Magic remote that makes it possible to control your TV from any corner of the room, no need to stand in front of your TV or set-top box to operate it. AI Launcher enables you to see content previews of the OTT Apps when you hover your Magic remote cursor over the icons. Isn't it truly magical?!
The promise of self-LIT GX OLED TV is to deliver the 4S to its customers- Sharp Picture, Speedy Response, Smooth Motion and Slim Design. Sharp Picture makes cinema more expressive. It comes with features like Dolby Vision IQ, Atmos and Filmmaker Mode that preserves the cinematic experience and lets you enjoy the full artistic intent of every film with immersive sound. LG ThinQ AI TVs support unlimited OTT Apps for your unlimited entertainment. From Netflix to Prime Videos, Disney+ Hotstar to Zee5, you can surf through movies, TV shows, live sports, news and documentaries- all in one place.
Speedy Response makes gaming more responsive. If you are a gaming enthusiast or even an occasional gamer, you are in for a real treat. As the first TV manufacturer to offer NVIDIA G-SYNC® Compatibility, LG OLED GX Series provides a flawless PC gaming experience without screen tearing or other distracting visual artifacts. It boasts a higher frame rate, VRR, ALLM, and eARC with HDMI 2.1 support, fast 1ms response time and HGiG profile that promises to show every game at its absolute best, without any lag.
Smooth Motion to make Sports more realistic. A brand new feature this year is Sports Alert which keeps you updated with scores and results, even when you're watching something else. So you get notifications about your favorite team/ match scores before, during, and after games. Residual image (motion blur) is a common problem while watching sports. Now, with the OLED Motion feature, you can watch every quick movement of players without the blur on your TV. And finally, to get immersed in surround sound, you connect any two Bluetooth speakers to your GX OLED TV and feel as if you're watching the match live in a stadium.
Slim Design makes your space more artistic. Needless to say that LG TVs are high on the aesthetic quotient adding luxury and elegance to your home interiors. The new GX series' gallery design is one to impress, sitting flush with your wall like a wallpaper. The TV can now fit into your interior, as is.
Picking the LG GX OLED TV for our list was a no-brainer because it practically blurs the line between reality and science fiction. Using one of LG's OLED TVs will surely make you feel like Tony Stark, don't you think?
 [/read] 
Editor's Take
LG GX practically blurs the line between reality and science fiction"