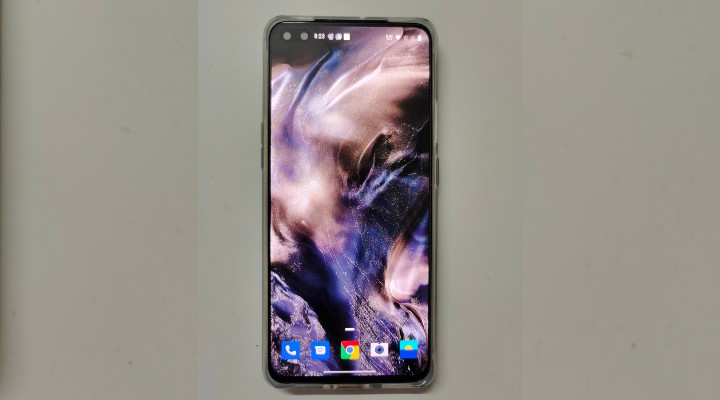 OnePlus recently reentered the mid-range smartphone market segment with the launch of the OnePlus Nord. It may not be the best phone from the company's stable, but it definitely packs a punch. The Nord had definitely been the talk of the town during its launch phase. However, it got a bittersweet reception after its specifications and pricing were announced.
Instead of taking a step further in the flagship range competition, OnePlus went with the tried-and-tested formula of returning to the mid-range segment, offering three variants of the Nord. I got a chance to use the top trim with 12GB of RAM and 256GB of storage, which is what I am going to talk about in this review.
Now, I have been an OnePlus user for over two years. My model, the OnePlus 6 has 8GB of RAM and 128GB of storage. Naturally, I was expecting a considerable upgrade when using the Nord. But, the primary difference that I noticed, unfortunately, was the screen size and not the performance. Even in hardcore gaming, the best advantages the Nord offered was a slightly bigger screen, a better 20:9 aspect ratio, and clearer graphics.
Look and Feel:
The Nord is only marginally bigger than my OnePlus 6, though it has much thinner bezels and a better body-to-screen ratio. The phone also feels mediocre to hold. Not that it feels of inferior quality in any way, but it just meets usual OnePlus standards. It does get an all-glass body with Corning Gorilla Glass 5 protection on both front and back. However, the downer is the plastic frame, which diminishes sturdiness and makes you feel less confident when handling your device. It also does not have an IP rating for dust and water resistance, further adding to its disadvantages over its competitors. I got to review the Gray Onyx coloured model, which I personally would always prefer over the Blue Marble.
The Nord retains the company's signature slider button for volume profiles on the right, along with the power/wake button. The overall look and feel of the phone is neat, however, it misses out on the premiumness that OnePlus phones are generally associated with.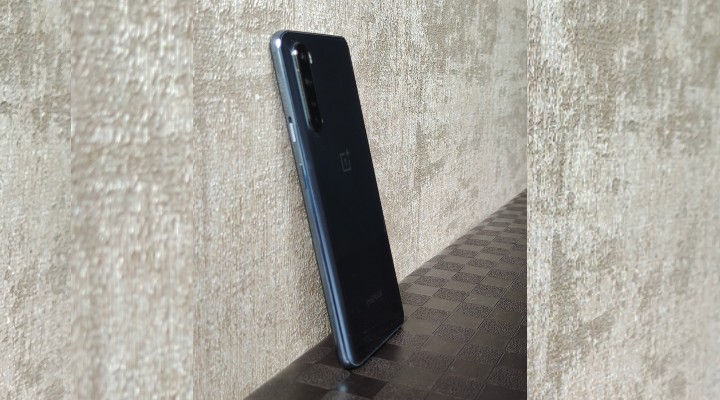 Camera:
Having said that, the Nord takes the cake with its camera. OnePlus offers some of the best manual control options in its camera. Even in my OnePlus 6, the Pro mode can be used to click DSLR quality images. Consequently, the Quad Camera setup of the Nord is lightyears ahead. Still sticking to the Pro mode, the OnePlus Nord allowed me to click lifelike images effortlessly. But for the occasions when I felt too lazy to adjust the settings, the Nord had my back with its 48MP Optical Image Stabilization (OIS) camera. It has a Sony IMX586 main sensor, along with three secondary cameras of 8MP, 2MP, and 5MP. All other photo modes (which are a lot by the way) support superzoom and superwide mode, but the 48MP mode takes all control in its own hands. Just focus and click away!
Video options are also ample, with 4K recording at 30 fps, 1080p recording at 30 and 60 fps, and a Time-lapse mode at 4K (30 fps) and 1080p (30 fps). For "Slo-Mo" content creators, the Nord can take super slow-motion videos at 1080p at 240 fps! The media that I captured was further enhanced when displayed on the 6.44" Fluid AMOLED screen. Not to forget its 90Hz refresh rate that offered a decently seamless transition.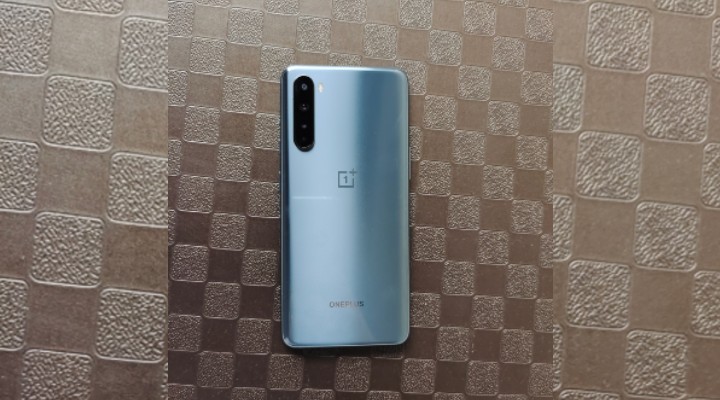 Processor:
Honestly, I was quite disappointed by the processor choice. Again comparing with my OnePlus 6, I found its Qualcomm Snapdragon 845 to be much more efficient than the Nord's Snapdragon 765G, which was rather dejecting. While both processors have 8 cores, the Snapdragon 765G has a combined peak CPU speed of 15.4 GHz, while the Snapdragon 845 clocks 18.28 GHz. The Nord does get a higher upload speed of 210 MBits/s, has a 267MHz higher RAM speed, and has a larger maximum memory size, which is why the Nord is available with 12GB of RAM. But apart from that, I missed the feeling of getting a processor upgrade when switching from my OnePlus 6 to the Nord.
Phone Setup:
Talking about switching, OnePlus offers a neat little app called, well, OnePlus Switch. This allowed me to replicate my existing settings and applications from my old OnePlus 6 to the new Nord. The transfer also happened in the time it took me to reach home from the office, which is why I was all set to experience the Nord as soon as I stepped in. To emphasize, the app transferred more than 50 GB of data, along with multiple customization and personalization settings in a span of 15 minutes, without a strong Wi-Fi connection.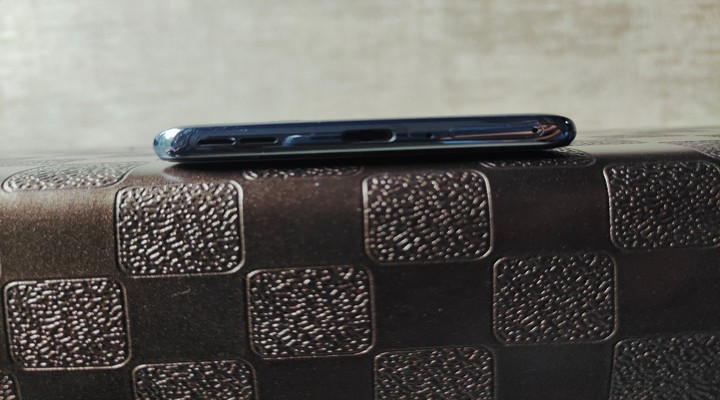 Battery:
Being an ardent gamer, I mastered many different genres of games (Challenge me if you dare?). The OnePlus Nord allowed me to play games as intensely as I wanted while offering a decent battery backup with its 4115 mAh battery pack. On the occasional weekend that I played games from morning till night, I only had to leave the Nord on charge for a little over an hour. The WarpCharge 30T charger that comes in the box was wholly responsible for that, no questions asked. Honestly, I needed a bigger break than that so I am not complaining.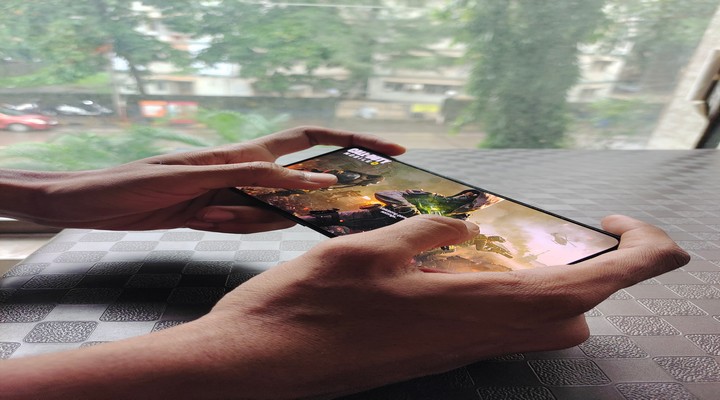 Verdict:
Priced at Rs 29,999, the top trim of the OnePlus Nord is the best choice for potential customers. This is because, with 12GB of RAM and 256GB of storage, users can experience the fullest potential of the OnePlus Nord. Also, its option with 8GB of RAM and 128GB of storage is priced just Rs 2000 less, which makes the top trim an even more value for money option. The Nord offers everything that OnePlus is known for, but it leaves something to desire. Probably as OnePlus says, Never Settle?