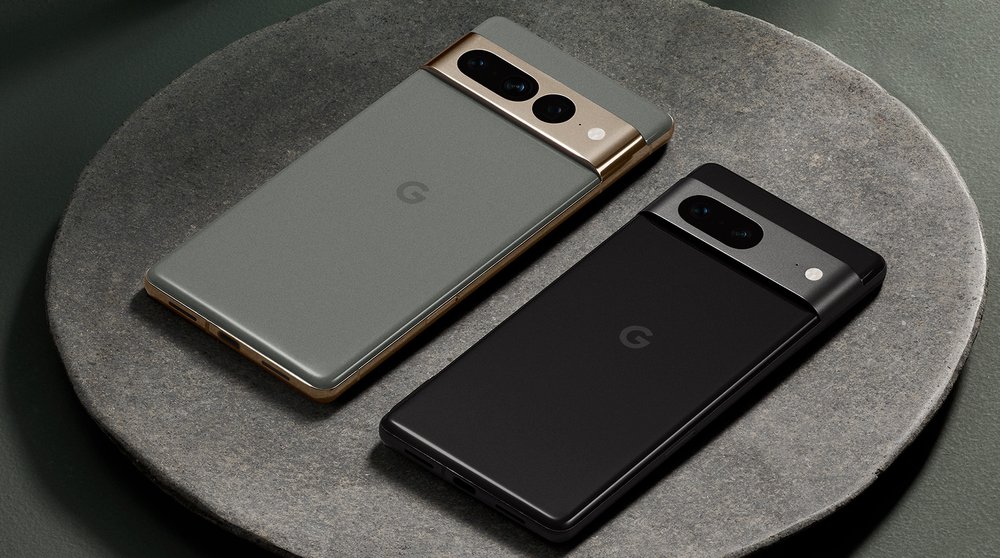 Google has finally launched the Pixel 7 and the Pixel 7 Pro in India. When was the last time we saw the flagship Pixel devices in India? We tested both these phones, and here are our impressions on the 60K Pixel 7 and the 89K Pixel 7 Pro. 
Finessed design
As Indians, we did not get a chance to experience the immediate predecessor to these newer Pixel devices apart from the Pixel 6a, which is a brilliant smartphone for the price. The Pixel 7 is a more mature design than the 6a, with a brush metal finish on the uniform camera housing, albeit with a noticeable depth. Put these phones anyhow, and they will never wobble, infact they rest at a very comfortable glance for anyone who uses the Pixels. The Pixel 7 Pro takes a modern approach and brings curved edges on the relatively larger display with improved hardware. 
The interesting parts include the symmetrical band design on the metal edges of the camera bands and a contrasting finish on the buttons. The glossy metal band of the Pixel 7 Pro has matte-finished buttons, and the matte-finished camera band on the Pixel 7 has shiny metal buttons. We still miss the accented buttons, but this is a nice touch nonetheless. Overall the design is very well thought out and brings a level of sophistication expected from a tech giant. We still are unaware of the abrupt cutout on the Pixel 7 Pro. Let us know if you know anything about it, as we cannot access the same. 
Gorilla glass Victus and IP68 ratings protect both these phones, allowing flagship-grade protection. The OLED display differs on both these phones as the Pixel 7 has an FHD+ 90Hz panel, whereas the Pixel 7 Pro gets a QHD (1440P) LTPO display with a 120Hz refresh rate. Both these displays can get sufficiently bright with 1000+ nits brightness and, even more, viewing HDR content. Both felt super smooth in their leagues with the beauties of Android 13 optimisations and added features on the Pixel devices. For flat-screen lovers, the Pixel 7 makes a compelling choice. Still, a slightly curved larger display with additional camera hardware and software turns the Pixel 7 Pro into a flagship competitor from the house of Google. Surprisingly, the Pixel 7 packs a smaller battery than the Pixel 6a at 4355mAh, while the Pixel 7 Pro packs a 5000mAh battery. Both these phones support 20-23W charge speeds with wireless and reverse wireless charging capabilities. Battery life is decent and lasts through a day with ease. AI Adaptive battery optimisation increases battery life within a week of usage.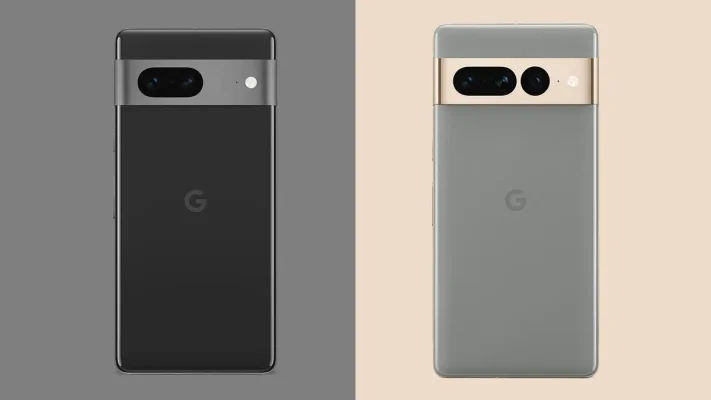 Balanced performance 
Google has updated the Tensor SoC with a new processor named G2. Compared to the earlier 5nm chip, this new chip brings an updated privacy core T2 with slightly overclocked cores and a better GPU. We found that the Mali GPU upgrade from G-78 to G-710 brings stable performance even when gaming. Even when gaming, smooth animations and balanced performance make these genuinely feel like flagship contenders. The fingerprint sensor is quick to identify, and Google allows basic face unlock like most Android devices. 
UI animations and memory management are on par with most flagship devices, with no performance hiccups. Overall, the performance is better than the older SoC and brings a balanced performance update. Camera sensor performance and clicks process faster, and the overall experience of using a Pixel is slightly overclocked. An additional rear light sensor makes the sensor count 35 compared to 34 sensors on the Pixel 6a. 
Best camera algorithm on any phone
Apart from iPhones, Samsung and other flagships, the only series of phones that prove to be excellent camera-centric options is the Pixel series from Google. More than the hardware, the years of machine learning and AI algorithms make a Pixel phone appealing. Google has finally moved from the 12MP sensors to improved hardware with a 50MP primary sensor on both phones, a slightly better 12MP ultra-wide sensor, and an additional 48MP telephoto sensor on the Pro. Google hardware and software algorithms work in tandem to click some mind-blowing images in any lighting conditions. All the images and videos are top-notch, with improved post-processing and better hardware. These are one of the best camera-centric smartphones of the year. Pixel post-processing retains details and contrast, sometimes better than phones that cost almost twice as much. For photos, these are top-tier, but for videos, although better with additional Cinematic blur (portrait mode in videos) and OIS with EIS options, Google needs to bring a few OTA updates to improve video quality.
Verdict 
At the prices for the Pixel series, these phones are definite contenders for your money. If you are someone who wants a no-nonsense, iPhone-like experience using an Android, the Pixel series brings the best of Google hardware and software experience. Additional features are built-in smaller packages across the UI of these Pixel phones. Software features like unblur a blurred photo, magic eraser, location tagging other Android devices and dozens of small but intuitive animations and unique Pixel features hard to find on a feature-loaded flagship are interesting, to say the least. The Pixel 7 Pro brings the best of all worlds in a stylish package. It's an entire Pixel experience enhanced for Android users. 
Specs:
Pixel 7 – 6.1-inch 90Hz AMOLED FHD+ up to 1400nits 
Pixel 7 Pro – 6.7-inch 120HZ LTPO AMOLED QHD up to 1500nits
Tensor G2 SoC
Android 13
Camera Pixel 7 – 50MP primary, 12MP Ultrawide, 10.8MP front camera
Camera Pixel 7 Pro – 50MP primary, enhanced AF 12MP Ultrawide/Macro, 48MP 5x Optical telephoto, 10.8MP front camera
Price – Pixel 7 – INR 59999
Pixel 7 Pro – INR 84999
Good – Best Pixel iteration, upgraded cameras 
Bad – Limited memory options 
Ugly – Tensor G2 falls short against SD 8+ Gen 1 and Apple Bionic SoC
Rating – 4.5/5