Flagship smartphones are often looked at as super desirable, super tech-laden, and super expensive technological marvels that only a few are fortunate enough to own. But with the launch of the Galaxy S20 FE, Korean smartphone giant Samsung seems keen on changing that perception. Essentially an affordable version of the company's flagship S20, here is what we experienced with the Samsung Galaxy S20 FE.
First impressions:
To begin with, Samsung could not have made its intention of manufacturing the S20 FE clearer. I mean, the "FE" stands for Fan Edition. Of course, it is made for Samsung fans! Not just that, it also acts as a gateway to the premium range of Samsung smartphones. So smartphone enthusiasts, let loose!
The S20 FE is practically a Galaxy S20 which has been remodeled to cut down its price. It gets all the bells and whistles that the S20 has to offer, albeit in a budget-friendly avatar. It has a high-quality plastic back rather than the conventional glass panel, which increases its durability and damage resistance considerably. However, don't let that mislead you into thinking that it is a cheaper phone to handle. It feels as crisp and premium to operate as its pricier siblings. Add to that support for Wireless PowerShare and IP68 water-resistance rating and you will begin to wonder if it really is a budget-friendly alternative.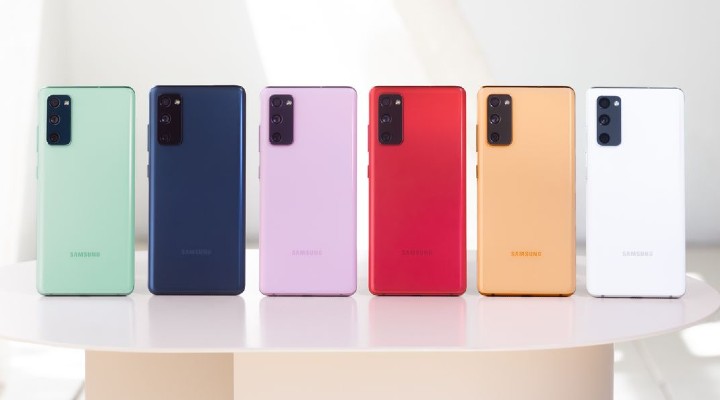 What it offers and what it doesn't:
Sticking to its minimalistic design, Samsung has just added two physical buttons; a volume rocker and a power button, which doubles up as quick Bixby access. The phone does not get a 3.5mm headphone jack, though its absence is not missed due to a pair of USB-C earbuds that come along in the box. But if you, like me, are an old-fashioned person, you would want a dedicated headphone jack. The SIM and microSD cards enter the phone from the top, while the back sports a rectangular camera array.
Camera and lenses:
As mentioned above, the rear has a rectangular camera array consisting of three cameras. The first is a 12MP wide-angle camera, followed by an 8MP ultra-wide-angle lens, and a 12MP telephoto camera with a 3x optical zoom. Selfie lovers will absolutely swoon over the 32MP front camera! The camera also offers to 30x zoom, though it is only appreciable up to 10x. Post that, massive quality drop alert!
Display and core:
A 6.5-inch, 2K super AMOLED display greets you every time you boot up the phone. Samsung knows its audience to be a fan of large screens and well, this one is the "Fan Edition", remember? It also gets a new 120Hz refresh rate mode that just makes everything smoother than it already is. And I mean really, really smooth! As an anecdote, the recently launched iPhone 12 also only gets a refresh rate of 60Hz. (In case you have an argument about Samsung vs Apple!)
The display shows content processed by an Exynos 990 processor, lifted directly from the Galaxy S20 Ultra! That, coupled with 8GB of RAM and 128GB of storage meant I could load the phone as much as I wanted, and it still had space for more! These configurations ensure that the phone does not slow down or lag whatsoever unless special efforts are taken to make it so. That said, it is definitely not a perfect phone, and the battery is one of its biggest shortcomings!
Battery backup:
Now, I might be a demanding user, but I like to explore a product fully before forming an opinion. The Galaxy S20 FE does pack a massive 4500mAh battery, but it failed to keep me company throughout the day. It could probably be because I was using it to the fullest, but it should still have lasted more than it did. Adding to that was the standard 15W charger that came in the box, which completely shattered my hopes of getting a fast charge. Even borrowing my friends' 18W or 22W fast chargers did not help much!
Verdict:
Priced at Rs 49,999, the Galaxy S20 FE is the perfect choice for someone looking for the best of both worlds; the worlds being performance and price. For fans of long-lasting battery life, however, this one might be a close cut. Nevertheless, Samsung has ensured that a "budget flagship" is possible. Well done, Samsung!