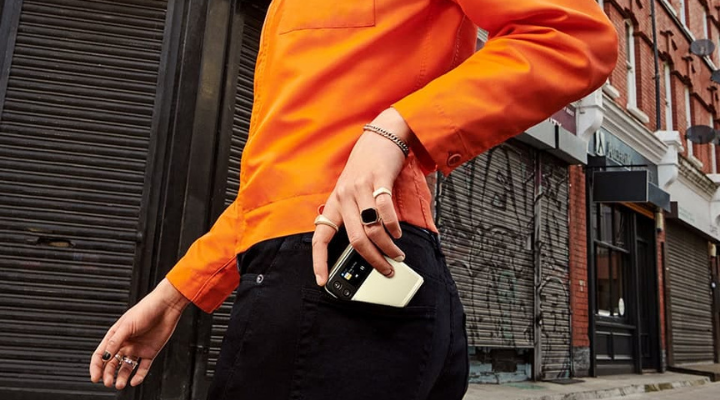 The future is bend. Like in Automobiles future is electric, the same way in the tech world future is screens that can bend, rotate, and remain submerged in water. Flip phones have a nostalgia attached to them ever since Moto Razr was launched and again when Motorola launched its Razr Flip, but before that, Samsung has been axing its saw and had already dropped Fold1 and Fold2 along with Flip1 and Flip2.
And now it's time to meet Samsung Galaxy Z Flip3 5G, while the Z Fold3 is around the corner. The new flip phone is not heavily updated, but it has a unique and wonderful charm to grab attention. When it's flattened, it looks like a regular smartphone, but when flipped, it feels like you're having one of the most incredible devices in your hands.
The new flip phone from Samsung comes in two colours (Phantom Black and Cream) and two variants. The 8GB/128GB variant is priced at ₹84,999, while the 8GB/256GB variant is priced at ₹88,999. The Galaxy Z Flip 3 has the same processor as the Galaxy S21, and clearly, it's the first foldable phone everyone wants to buy, including Alia Bhatt, as it doesn't compromise on performance, durability, and most of all, price.
When it comes to competition, only Motorola Razr lies in this category, but it's a year-old phone now. I spent most of my time with the Z Flip 3 while running errands, while driving, while trekking, and I realised it just occupies a very little space in your pocket and helps you to move quicker. The Z Flip3 isn't necessarily a sure bet, it has flaws too, but this new foldable smartphone from Samsung has the potential to be the most normal foldable smartphone available.
Design
The phone arrives in a small box with minimal accessories and doesn't look different from its predecessors, but it has an outer display with useful features this time. When unfolded, it boasts a 6.7-inch Dynamic AMOLED Infinity Flex display with an adaptive 120Hz refresh rate, and when folded, it sports Super AMOLED 1.9-inches. The hinge is more flexible now, and there's less of a gap between sides when it's closed, which makes the phone more handsome than ever.
The back of the Z Flip 3 is covered in Gorilla Glass Victus, while a flexible plastic display protects the inside screen. On the right side, there is a lock button with a fingerprint sensor and a volume rocker over it, and on the left side, there is a SIM slot. Sadly, the phone doesn't have any micoSD slot, so you have to be dependable on the internal storage, but for the very first time, Samsung has secured its foldable phone with an IPX8 rating for water resistance.
Display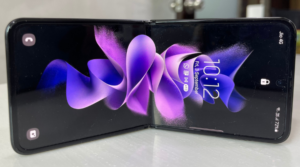 The third-generation Z Flip3 has a 6.7-inch tall, 1080 pixel wide OLED display. It has been improved compared to its predecessors but not to the extent to blow your mind. It looks and feels just as lovely as Samsung's other OLED screens and bright enough for outdoor expenditure. It has comparable visuals to other flagship Full HD displays as it arrives with fast touch response, deep blacks, and smooth scrolling.
The display has a new factory-installed screen protector made from a more rigid material to avoid dents or scratches. The exterior display of the Z Flip3 is four times bigger than the original Z Flip's tiny outer screen and allows you to do a lot of stuff with it, like checking selfie previews, setting timers and many more.
Camera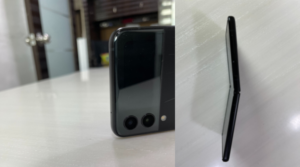 The camera hardware on the Galaxy Z Flip3 didn't upgrade, it remains the same as its predecessor. It has wide and ultrawide cameras on the cover, and a hole-punch selfie camera is on the main display. The camera setup in the Z Flip3 is enough to handle casual photography, but you can get the same camera setup in any other smartphone, which will cost you about half-price of Z Flip3. 
The image quality looks great in bright lighting, and you'll get addicted to the ultra-wide-angle camera. The camera provides impressive outcomes even during low light sessions and dark hours, but overall image quality stays below compared to S21 and S21 Ultra's image quality.
Performance
The Galaxy Flip3 is powered by the Qualcomm Snapdragon 888 processor and 8GB of RAM, the same as the Galaxy S21, and it runs on Android 11 with the company's One UI 3.1 skin on top. The flip phone offers an impressive performance throughout the tasks, whether you're playing games or watching videos. 
The tiny 3,300-mAh batteries are the only significant problem in this phone as it only provides between four and five hours of screentime. Fortunately, the phone supports 15-watt fast charging along with wireless and reverse wireless charging options, so there's no need to worry about Z Flip 3's stamina.
Final Verdict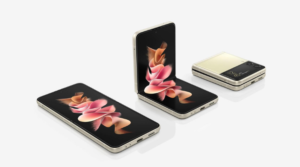 Samsung Z flip3 5G is a device that folds performance, style and a novelty factor which otherwise regular boring clamshell phones don't offer. If this is what you are looking for, then this could be the one which would fit perfectly in your 'pocket'.