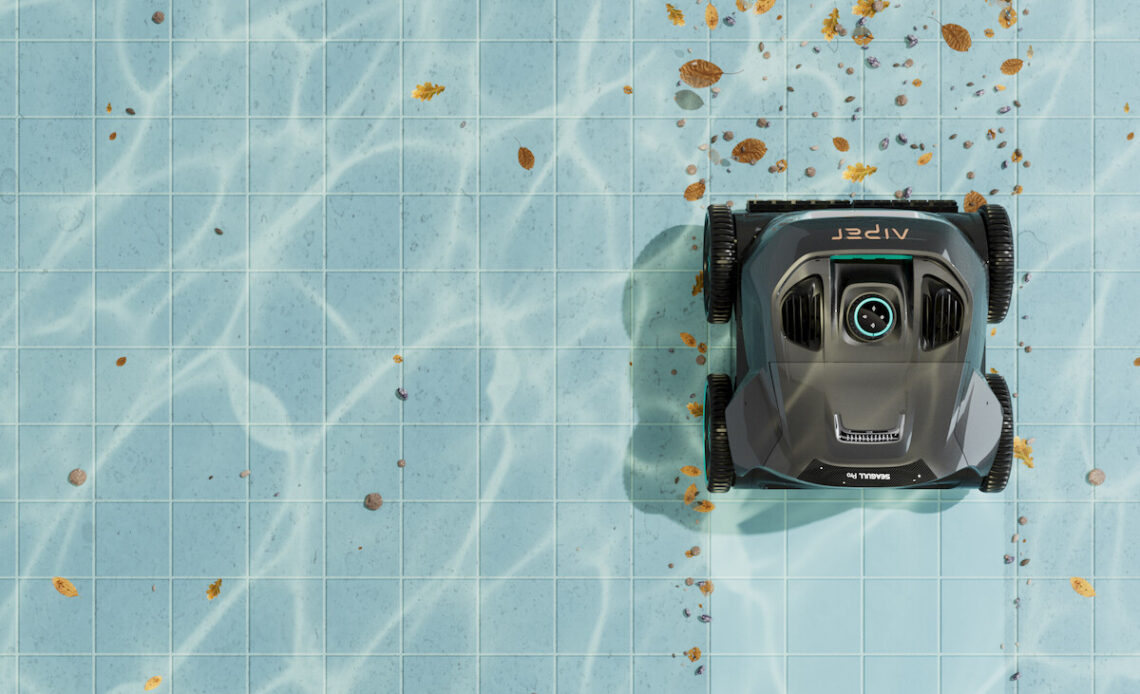 LG's Wireless 97-Inch OLED TV
The world's first truly wireless TV was announced a few months ago by a US-based brand Displace, and it debuted at CES 2023. However, LG has no different plans, as the brand unveiled the world's first wireless OLED TV, and with its 97-inch screen, it's probably the biggest one too. The wireless TV by LG is an upgrade to the company's 97-inch OLED TV, which they unveiled last year.
Lenovo Yoga Book 9i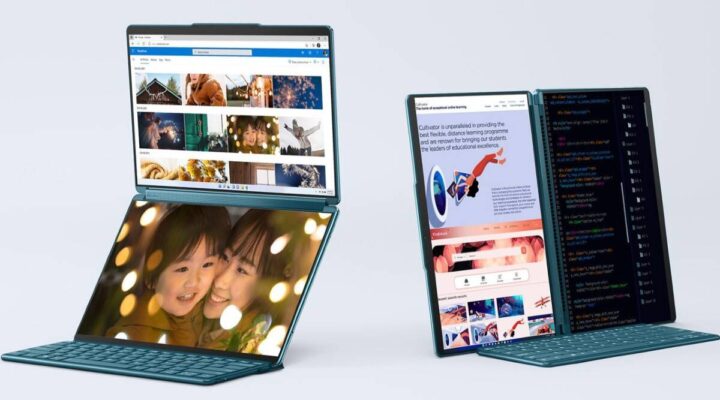 Lenovo has brought innovation to the next level after introducing Yoga Book 9i, the world's first full-sized OLED dual-screen laptop, at CES 2023. When you look at it from the outside, the YogaBook 9i doesn't look much different from a typical laptop, but as soon as you open it up, it greets you with two 13.3-inch 2.8K PureSight OLED displays that dominate the inside of the device. 
The beautiful dual-screen laptop defines a new chapter on what laptops should be. You can stack the laptop vertically or side-by-side to have a dual-monitor experience where you can run different programs simultaneously. The Yoga Book 9i is equipped with 13th-gen Intel Core i7 CPUs, up to 16GB of DDR5 RAM, 512GB of storage and arrives with a detachable Bluetooth keyboard, stylus pen, all-day battery backup, and folio stand.
Nvidia X Hyundai –  A beginning of an in-car gaming revolution
GeForce Now, Nvidia's on-demand cloud gaming service, has all the plans to spoil you as they're expanding their GeForce Now service beyond phones, smart TVs and computers and into cars. The brand has fastened up with electric vehicle makers such as Hyundai, BYD and Polestar to help you kill time while in the car. If your car has a screen on its dash, you can play while it is parked, and if you have a screen behind the driver or passenger seats, you can play the games on the go.
Sony PlayStation VR 2 Headset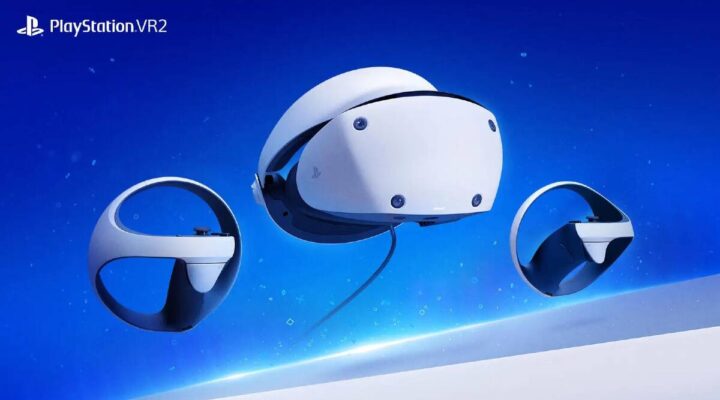 Sony has been delivering us with hits, including Walkman, PlayStation and Trinitron TVs, for decades. At CES 2023, the Japanese electronics giant announced that it will start selling the highly-anticipated PlayStation VR 2 headset on February 22 and promised that starting from this point forward, everyone who wants to buy a PS5 should have a much easier time finding it at retailers globally, means "No more PS5 shortage". The high-end virtual reality headset will have more features than Meta's Quest 2. The brand promised at least 30 games at the launch, including Gran Turismo 7 and a spinoff of Horizon.
Lenovo ThinkPhone by Motorola
The sweet-looking Lenovo ThinkPhone by Motorola sports a highly nostalgic design that takes you back to the 90s. The ThinkPhone is a business phone built around a 6.6-inch OLED display of 2400x1080px resolution and 144Hz refresh rate. The ThinkPhone boasts a special red key that's customisable for different tasks and has a back panel designed with lightweight aramid fibre. 
The smartphone is powered by a Snapdragon 8+ Gen 1 chipset paired with either 8GB or 12GB of RAM, along with a choice of storage options like 128GB, 256GB, or 512GB. With the Think 2 Think connectivity option, you can sync the ThinkPhone to your ThinkPad and transfer copied text, photos, documents, files etc. The ThinkPhone will be available for sale globally in the coming months.
The most advanced DOG collar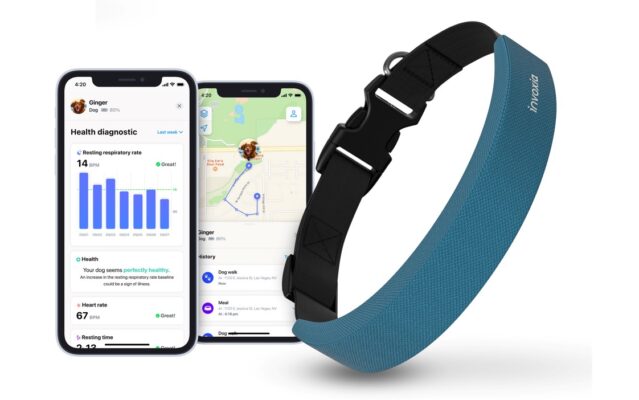 We've witnessed robo-pets in the previous editions of the CES, but deep down, we all know no one can replace the warmth of a real pet, especially in the case of dogs. We have smartwatches to catch up with our daily health, but what about our beloved dog? 
Well, French firm Invoxia has taken care of that as they unveiled a smart dog collar to track the heart activity of aAdog. The collar arrives with advanced heart-tracking technology and can detect and monitor a dog's breathing and heartbeat using sensors and artificial intelligence (AI) to help you with the dog's well-being.
Alienware x14 – World's thinnest 14-inch gaming laptop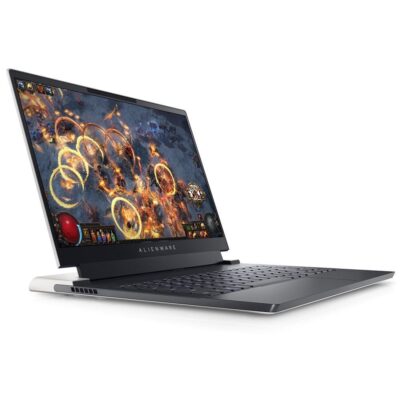 Alienware, a well-known subsidiary of Dell, launched a slew of gaming laptops at CES 2023, but the one that grabbed our eyeballs is the Alienware x14, the thinnest gaming laptop in the world. The 14-inch laptop is powered by the 13th Gen Intel core CPUs and next-generation RTX GPUs from NVIDIA. Alienware x14 has a similar design and specification as the Alienware x16 and sports a 2,560×1,600-pixel display with a 165Hz refresh rate and will be available later in the year.
Amazon.com Inc's Ring Car Cam & Peephole Cam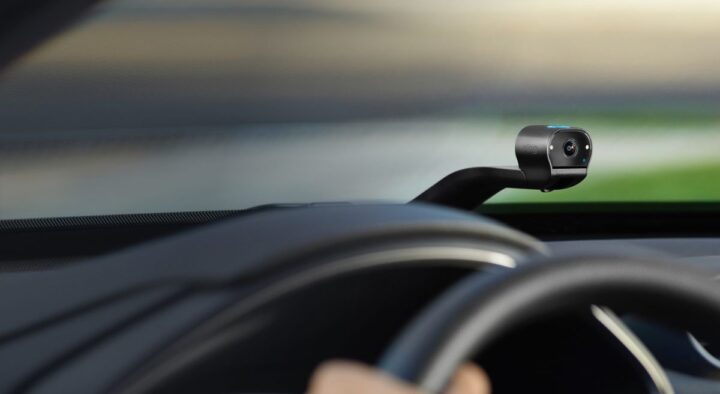 In the tech sector, Amazon is known for Alexa and a few other home security ventures. And now, after a delay of about 2 years, Amazon.com Inc's Ring Division introduced its first car dashboard camera. The device is named Ring Car Cam and has smart sensors to detect certain events around and inside your vehicle. 
It also has sensors to detect motion within the vehicle and other disturbances. Along with the dashboard camera, Ring also announced the Ring Peephole Cam, a video doorbell that can be easily installed over an existing door peephole. The peephole cam arrives with a 1080p HD camera, night vision, Two-Way Talk, and Knock and Motion Detection.
Samsung Odyssey Neo G9
Samsung is known to play a vital role in the event and grabs the maximum attention every year. At CES 2023, the company unveiled the Odyssey Neo G9, a 57-inch mini-LED display sporting a 7680 × 2160 resolution equivalent to two 4K monitors in one. The massive and immersive desktop is going to be a paradise for every gamer as it offers a 240Hz refresh rate and a 1000R curved screen.
Amazon's Hey Disney!
Amazon and Disney+ Hotstar are always in the race to provide the best of the entertainment world to us, but for the first time, Amazon and Disney have joined hands to launch an entirely new, Alexa-enabled experience for fans called Hey Disney! With first of its kind collaboration between these two giants, we will soon be able to experience the magic of Disney in a new way, both at home and in select Disney Resort hotel rooms. In short, with the new wake word Hey Disney, we can interact with these fan favourites like Mickey Mouse, Dory from Finding Nemo, and Olaf from Frozen.
Aiper Seagull Pro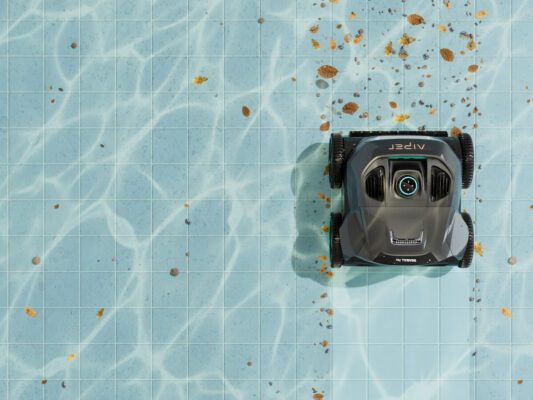 When it comes to pools, no one wants to spend hours scrubbing the pool walls and floor and to save time and energy, Aiper, the company known for making cordless robotic pool cleaners, launched its most advanced product to date – the Seagull Pro. Alongside the Seagull Pro, the company also showcased the new Seagull Plus and the recently launched Seagull SE. The hassle-free Seagull Pro robotic cleaner is a CES 2023 Innovation Award Honoree and provides efficient cleaning with a battery life of up to 3 hours.