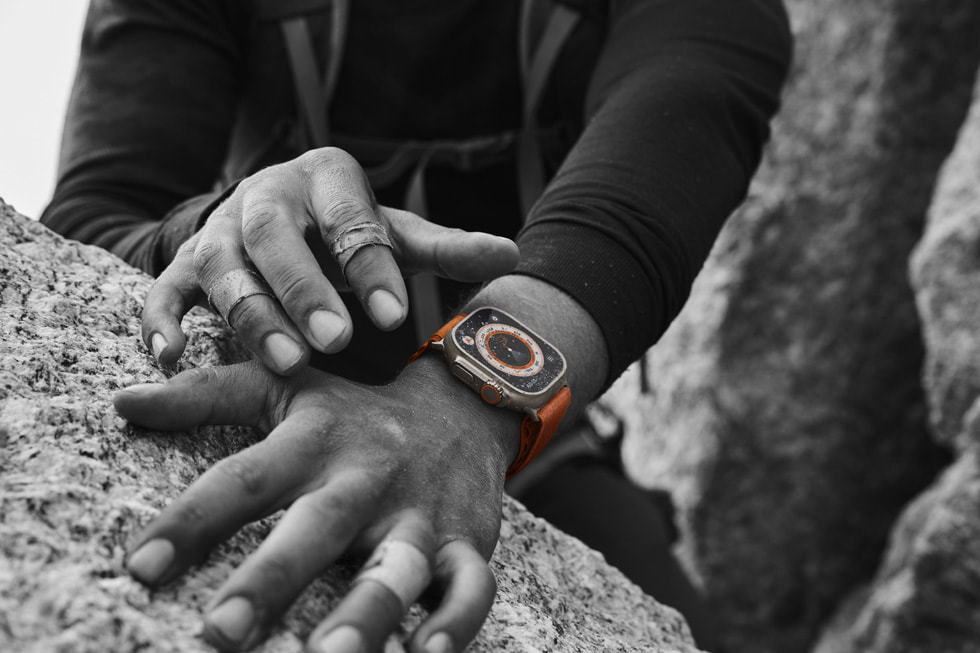 Hurray, finally, we have a new iPhone, but to our disappointment, there's nothing new except the pro models who played the role of a night watchman really well. Everyone expected a lot from Apple, but the Cupertino-based company surprised us with something different this time. Instead of focusing on new iPhones and AirPods, Apple pushed the workforce toward the Apple Watch Ultra.
To be frank, the Apple Watch Ultra is not made for you. Don't get us wrong, but it's not for everyone, actually, and we're not saying it just because it has an ultra-big price tag of ₹89,900. The Apple Ultra Watch is made for a specific target audience, such as athletes or those who aspire to push beyond their limits. The unique design of the watch provides a secure and comfortable fit for every adventure.
"Inspired by explorers and athletes from around the world, we created an entirely new category of Apple Watch designed for new and extreme environments — it's the most rugged and capable Apple Watch yet. Apple Watch Ultra is a versatile tool that empowers users to push their boundaries with adventure, endurance, and exploration," said Jeff Williams, Apple's chief operating officer.
The ultra-expensive watch from Apple is made from aerospace-grade titanium and provides the perfect balance of weight, durability, and corrosion resistance.  It has all the features of a standard Apple Watch, plus a 49mm titanium case, the biggest and brightest Apple Watch display of all, the best battery life of any Apple Watch, a water depth and temperature sensor.
The Ultra Watch is the most-rugged product Apple has ever made and comes only in one variant. The watch has a customisable action button that offers instant access to various valuable features. The rugged watch has a built-in Siren that has 86-decibel of loudness and can be heard up to 600 ft away, indeed a helpful device when someone is lost or injured. 
The watch has a Wayfinder watch face with Night Mode that can be transformed into a live compass. The Ultra Watch also brings three new bands – Trail Loop, Alpine Loop, and Ocean Band. The dual-frequency GPS of the Ultra Watch allows the watch to deliver accurate distance, pace and route calculations. Besides these features, the watch is also loaded with all-new Crash detection, Sleep tracking, Fall detection, SpO2 and more.