In a usual year, April would be the month that would be bustling with all things music and art. But it's the April of 2020 and we are no fools to see the massive consequences of a widespread virus hysteria. So, yes, it's not been a very jolly start to the month with the Corona virus infesting not just on our physical self but also creeping into our brains and creating a never ending paranoia. While that paranoia has made sure that our travel plans take a perpetual raincheck, here's a list of all the big events that you won't miss because COVID-19 has managed to cancel them in its wake. Oh, and also adding a few things you can do while social distancing yourself during the pandemic, because that's what will make April 2020 one of a kind.
Coachella Valley Music and Arts Festival
Location: California
If you haven't heard of the Coachella festival, you've definitely been living under a rock. An annual affair of music, arts, fashion, culture and everything that's setting trends right now. It's an event where there is no demarcation between established and new singers – it's only about good music, good melodies and good sound. The show also homes a lot of visual arts and creative installations and is an attraction for almost 2,50,000 people from across the globe.
Location: California

With its commencement in 2007, Stagecoach Festival is known to be the cousin of Coachella, held at the same venue one week later. While those details remain the same, the only change has been aligning the event in October under the scare of a coronavirus outbreak. It's an outdoor festival with on-site camping facilities for festival attendees. Can you already imagine? Sitting under the stars, enjoying your music with your tribe, sipping on some wine. Seems dreamy isn't it? Oops, not in 2020.
         Location: Thailand

Sawatdee pi mai! The thai celebrate their new year with the Songkran water festival which is also declared as a national festival in Thailand. Sonkran means change or transformation which marks the beginning of a new year. A celebration that starts a week before the new year and extends till after, Songkran holds different traditions even in different cities of Thailand. Songkran is Thailand's biggest festival and to avoid this mass gathering, the government has issued cancellation of all related activities.
Wondercon Anaheim

Location: California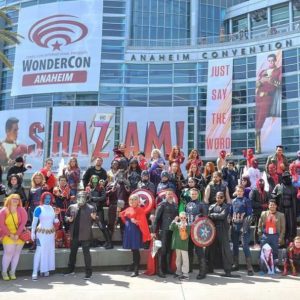 For the love of comic books, WonderCon is here, NOT. Another major event to get postponed to a later date, WonderCon is a convention that covers everything from comic books, films and science fiction. The main highlight is that the exhibitors sell back their issues of comic books, action figures and special DVDs.
Location: Australia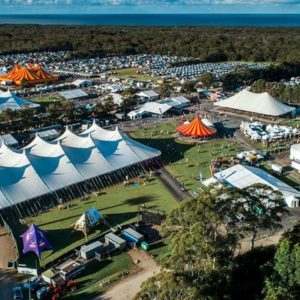 A grand celebration of music in the heart of Australia, the Byron Bay Bluesfest is held during the long Easter weekend. The event focuses on bringing into light local and unknown singers from Australia as well as around the world. It is one of the biggest contemporary music festivals, that runs for 5 continuous days. It attracts an audience of music lovers from all over and creates a big buzz on social media.
Bonus!
But like, what really to do in April?
Only one answer my friend – Social Distancing. There is a reason that the biggest of the biggest events have been either cancelled or postponed. The emphasis is on avoiding mass gatherings and taking maximum precautionary measures. The new term is making a tide around the world has been circulating in order to curb the spread of the virus. So, maybe pick up a book or get into a major binge mood. Work on yourself and your passion and do things that you haven't been able to make time for. It's really important to keep a healthy mental health lifestyle which makes utilizing your time productively very important.
Stay safe, maintain social distance and keep that virus away!
Read more:
Car launches affected in India due to Coronavirus
7 Absurd Apps you Didn't Know Existed!
Iceland Drivlog with Volvo – The Icy Drive
Subscribe to Exhibit Magazine for more such videos!