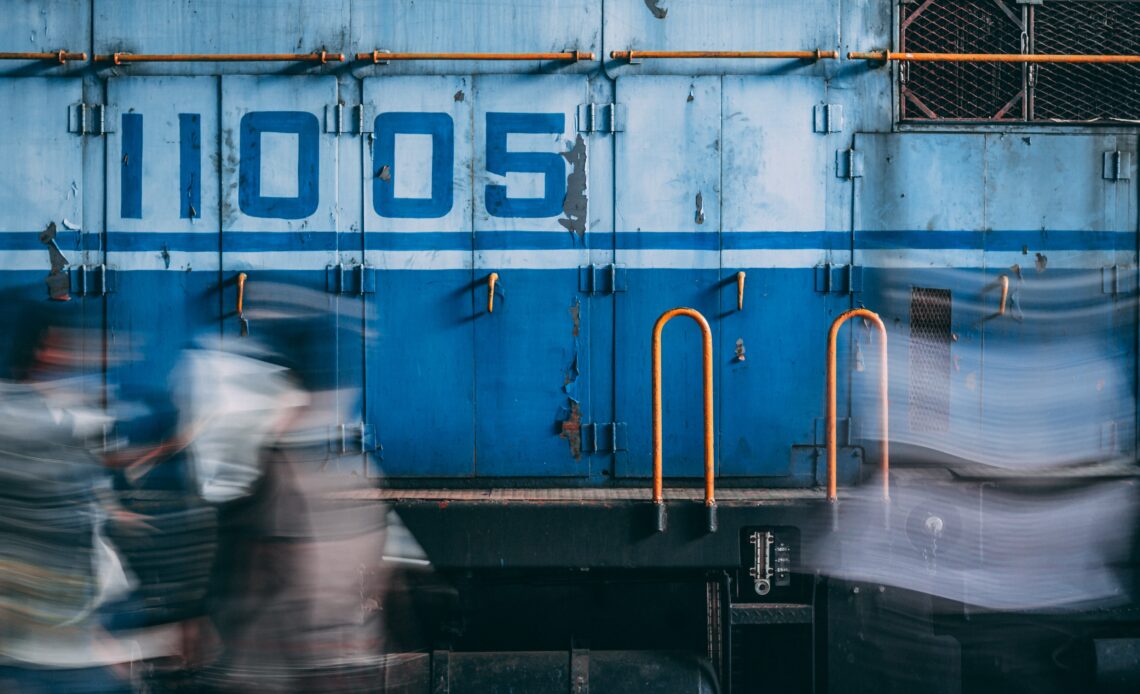 Another year is about to lapse, and if you haven't spent your leaves yet, it's time to shoot a mail to your boss. Since the era of the influencer has arrived, people have started visiting unexplored places, and that's the reason we're running out of places now. However, being a citizen of such a vast country, even if we have 9-lives, it wouldn't be enough for us to explore every corner of the country. So, do your bit and get that leave approved to visit a few before the year-end.
Junagadh, Gujarat
You might have heard about Hyderabad's decision to remain an independent country after the partition of India and Pakistan in 1947. Besides Hyderabad, a few more kingdoms wanted to stay independent, and 'Junagadh' was one of them. Before acceding to India, the princely state (now a part of Gujarat, India) was ruled by various dynasties. No doubt, it s often referred to as a cosmopolitan city.
Junagadh is situated at the foot of the Girnar Hills and is one of the most beautiful cities in Gujarat state. The city is well connected with the rest of the major cities of Gujarat, has a railway junction and has the nearest airport about 86 kms away – the Porbandar Airport. The historically rich city has many places to attract tourists' attention – Somnath Temple, Girnar, Uparkot Fort, Jama Masjid, Mahabat Maqbara, Asoka's Rock Edicts, and Darbar Hall Museum.
Kapurthala, Punjab
Slaves of the crown ruled our people for about 200 years, but during their rule, they built various humongous structures throughout India, which we cherish even today. The Gateway of India, the Parliament building, the Rashtrapati Bhavan, the Chhatrapati Shivaji Maharaj Terminus, the Victoria Memorial, and the Bombay high court are a few of the top-notch examples of the British Gothic style of architecture and Indo-Saracenic architecture.
Kapurthala is a city in Punjab; it was once a princely state in British India and is recognised as a city of palaces. Besides British Gothic, the least populated city of India is home to several French and Spanish architecture-inspired buildings, palaces, and monuments. The city is well-connected with roadways, railways and even has an airport about 75 kms away, located at Amritsar. Kapurthala is a place where you can enjoy your vacations blissfully in the arms of heritage buildings.
Damro, Arunachal Pradesh
The northeast region of India is the most unexplored in India. The region is blessed by mother nature and away from all the hustle and bustle we usually find in metro cities. Arunachal Pradesh is a state which often gets neglected as the other six sisters are more popular amongst tourists. No doubt, it has more unexplored places. The state is popularly known as the land of the dawn-lit mountains and where the sun rises.
Damro village serves as the starting point for Arunachal Pradesh's longest hanging bridge and is one of the best places to start your journey in Arunachal Pradesh. The town, with its thatched cane houses, suspension bridges, not-so-wild bison, and easygoing people, is a hidden path to heaven. The town has a small population of about 500 people, and the best way to reach Damro is by air (Pasighat Airport) as the nearest major railway station is about 232 kms away.
108 Mandala Top, Arunachal Pradesh
The state of Arunachal Pradesh already has hundreds of places to visit, and 108 Mandala Top is a new addition to its beauty. The place is located about 30 kms from Dirang, and to reach here, you have to be ready to deal with the bumpy rides, cold temperature and altitude. The beautiful place is relatively new (built in 2018) and has a series of 108 Buddhist stupas, each inscribed with the mantra 'Om Mani Padme Hum' – a first of its kind in India.
The 108 Stupas of the Mandala top have been built in a circle, and they're very different in shape from the other stupas we find in Nepal and other parts of India. The place is not only popular for stupas but also for rare species of birds. The area around 108 Mandala Top is a paradise for bird watchers, and one can spot many birds here, along with a few migratory birds. The best way to get in here is by car, motorcycle or renting taxi from Dirang.
Haflong, Assam
Another one from north-east India, a region where lies the heaven. Haflong is surrounded by beautiful hills, gorgeous valleys, and scenic landscapes. It is the only hill station in Assam and a lovely place if you're someone who likes to soak in nature. The place offers a peaceful getaway from the busy lifestyle, and it is one of the few places where you can enjoy a beautiful view from the balcony along with a hot cup of tea or coffee, whatever you prefer.
Haflong is often called the White Ant Hillock, maybe due to its lush greenery, beautiful lakes, mist-covered hills, streams, and waterfalls. Haflong lake is one of the most favoured picnic spots in Haflong, where you can have a quiet and memorable time with your loved ones. Jatinga – valley of death for birds or the Bermuda Triangle of Birds is 9-kms from Haflong, where you can experience the mysterious side of nature from close quarters.