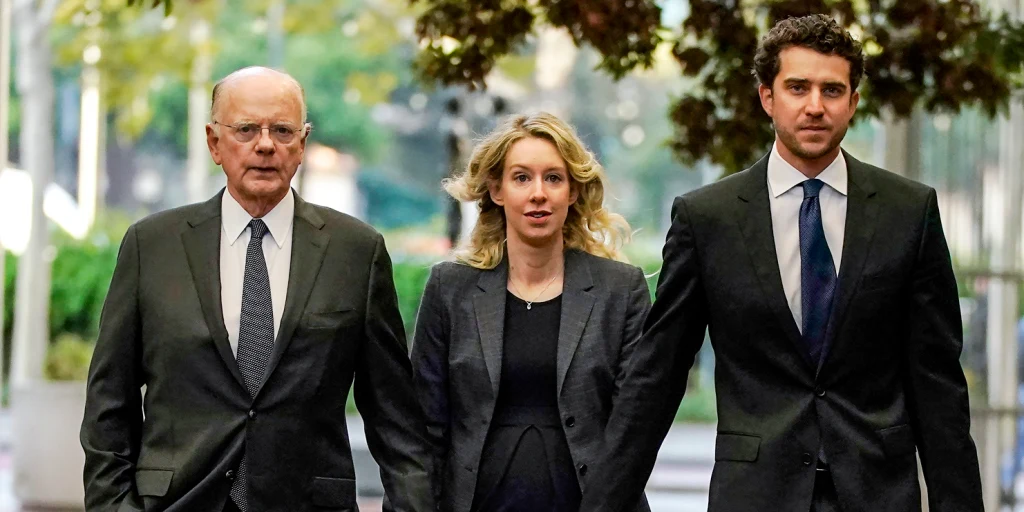 Elizabeth Holmes was once the face of the Silicon Valley start-up culture. People viewed her as an example of women pioneering in the competitive space of start-ups with the company Theranos which promised to revolutionize blood testing as we know it. However, the once-start-up icon has emerged as a symbol of Silicon Valley's deceitful side! Elizabeth was given a sentence of 11 years and 3 months for defrauding investors with her failed blood-testing start-up that was once valued at $9 billion. The founder was able to secure heavy funding from investors but it was later discovered that she had lied about the technology and the business transactions of her company which led to four convictions on fraudulent felony charges in January this year.
Elizabeth Holmes' Theranos story
Elizabeth Holmes made her way to the start-up market by claiming that Theranos had invented a medical device that could identify a wide array of diseases and disorders from a few drops of blood. The 'Endgame' of this fraudulent claim was to replace traditional blood-testing labs with portable devices that could be used at homes, hospitals, pharmacies, and more. The implementation of this technology was even said to be for battlefields where soldiers could quickly identify their diseases. However, it was later discovered that the technology was never really functional and all her claims were untrue. Holmes served as the CEO of Theranos throughout its 15-year history from its inception to its downfall, making the company her brainchild.
Holmes was duping a number of her investors and the medical industry with claims to revolutionize the blood-testing method. Just her claims allowed her to have an accelerated and monstrous success. Some publications also named her as the next Steve Jobs, which was a title she took to heart. During her prime, she could be seen sporting black turtlenecks evidently paying homage to Jobs. Many notable moguls of the industry were also drawn to her deception as Theranos' blood testing kit was regarded as the next big revolution in the medical industry.
Back in 2014, when Elizabeth Holmes was 30 and her stake in Theranos was valued at a whopping $4.5 billion, Forbes titled her the 'World's Youngest Female Self-Made Billionaire.' The title in 2022 lies with Queen Mother Rihanna, and rightly so! However, it was back in 2015 when Wall Street Journal's capable reporters put Theranos under their microscopic lens and ran articles questioning the company's technology. It was the same year when Theranos shut down.
Ultimately, the Elizabeth Holmes Theranos incident is no less than a Hollywood crime film. it won't be wrong to call Holmes the 'She-Wolf of Silicon Valley'. However, Holmes' lawyers are most likely to appeal her conviction for which had sought leniency on account of her pregnancy.