When it comes to Apple, we all expect the company to launch its products in a lavish style. Apple fanatics are presented with highly produced launch events each year. Be it the iPhone or MacBook launch, Apple makes sure that it presents the best launch event to leave a lasting impression. Well, it looks like that won't be the case this time around with the launch of its speculated iPad Pro and MacBook M2 Pro lineup. 
It was Bloomberg's analyst Mark Gurman who suggested that Apple will be holding back on an in-person event for the new Macbooks, iPads, and Apple TVs, and instead just announce the devices via press releases. As we all know, September was pretty big for Apple as the 'Far Out' event introduced the new iPhone 14 lineup along with Apple Watch Series 8, Apple Watch Ultra, and 2nd Gen AirPods Pro. As an Apple fan myself, I was taken by surprise when news about the tech giant skipping the October event started doing rounds on the web. But I was then reminded that it won't be the first time Apple opts for this release strategy. The tech giant occasionally announces major new products like AirPods Pro and AirPods Max via press releases, hence the move is not unprecedented. So, what are the new devices speculated to be launched by Apple in October? 
Apple is expected to release the new iPad Pro with its powerful M2 processor. Besides the Pro model, the company is also expected to launch an entry-level iPad with a revamped design. Besides this, Apple is also expected to unveil three new Mac devices in 2022, and rumor mills had suggested it'll be in October. The new Mac Mini and Mac Pro were also expected to be launched in October. While reports suggest that Apple has a whole slew of products to be launched in October, others reported that the company decided to skip an in-person event as the new products were not exciting enough to warrant one. None of these new products is a major departure for Apple as it will only be updating upon and building upon previously launched devices. The devices will get improved specifications as opposed to a complete revamp with a chip that was already announced back in June 2022. Hence, the decision to have a 'soft launch of the new Apple hardware via press releases seems justified. 
Now, let's have a detailed look at all the speculated devices to be launched in October by Apple. Readers must note that the following information is based upon rumors and reports around the internet. Apple might or might not release the products listed below in October as some devices are expected to be launched in early 2023. 
M2 Pro and M2 Max MacBook Pro
Apple is expected to launch a revised version of 2021 14 and 16-inch MacBook Pro in October. It would be easy to assume that this new lineup will also come in the standard space gray and silver colors as new colors in the MacBook lineup would surely warrant an event. However, it was back in June when Apple made a darker aluminum finish MacBook called midnight. While this color was only available for the MacBook Air, it would be interesting to see it feature on the MacBook Pro lineup. Last year, Apple fans did not like that the USB-C MagSafe 3 cable only came in white/silver colors. The company had to then launch color-matching cables for space gray, starlight, and midnight variants of the MacBook. It is now expected that the new MacBook Pros will come bundled with color-matching cables.
Ultimately, the reason for this update is mainly internal. Apple introduced the M1 Pro and M1 Max processors back in October 2021 with the 14 and 16-inch MacBook Pros. The M2 was launched back in June with the MacBook Air. Hence, the same can now be expected from the MacBook Pro lineup with integrated MacBook M2 Pro and M2 Max.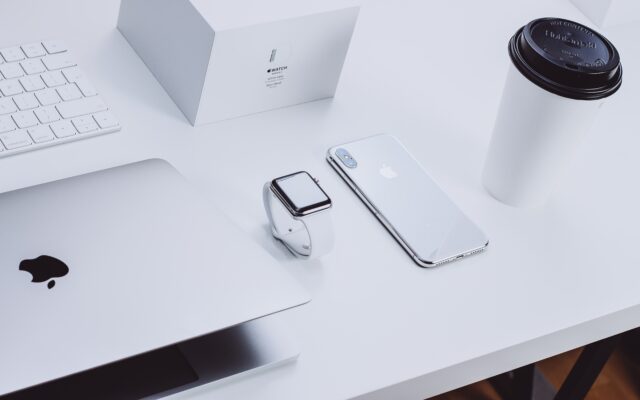 iPad Pro
iPad has garnered a strong fanbase through the years with Apple bringing the tablet form factor to a whole new level! Now, iPads are as powerful as MacBooks with strong computing prowess and the comfort of portability. Hence, the anticipation of the iPad Pro 2022 model is at all-time high thanks to rumors suggesting that it will launch in October. Sure, Apple puts a lot of effort into making sure that its new products do not leak before release but it is hard to avoid leaks these days. So, what does the rumor mill suggests? 
It has been reported on several portals dedicated to Apple news that the new Ipad pro model will come with wireless charging capabilities. Apple's iPad charges via USB-C or Lightning, if the tech giant brings wireless charging to the iPad, it would bring it closer to the iPhone. All the newer iPhone models can be charged wirelessly, though the recent iPhone 14 Pro has been facing some issues with wireless charging due to its giant camera module. If the iPad enables wireless charging, the next step is arguably reverse wireless charging. This would allow you to charge your iPhone or AirPods by simply laying them on the back of your iPad, sounds interesting! 
It won't be outlandish to guess that the new iPad Pro will come with improved performance. According to several reports, the 2022 iPad pro will come with Apple's new M2 processor on board. Other improvements include a better modem for enhanced 5G capabilities and an improved camera setup. One of the first details floating on the internet was that Apple will continue the same size for the iPad Pro 2022 as the 2021 model. There have also been reports which suggest that the new iPad Pro will be coming with the MagSafe charger. It is only about time we see the new products by Apple!