Brace yourselves! 
This watch is going to take you back to the 1980s. 
Yes! you've read it correctly. 
I don't think there is anybody in this world who does not reminisce about his or her past. I mean, who doesn't want to go back to those good old days and relive all the happy memories, moments of joy, and occasions of fun? Well sadly, time travel hasn't been discovered yet and we can't really play the games or use the hardware that we used to in those days. Luckily for us, American watchmaker Timex has stepped in to give us at least a souvenir of our past.
The company has released a special edition of T80 to celebrate the 40th anniversary of PAC-MAN, which features PAC-MAN right on the watch face, and the most exciting part is that it also plays the iconic PAC-MAN melody. Isn't it wonderful? In addition to the special design of the face of the watch, you will also find PAC-MAN engraved on the back of the case and molded into a stainless steel bracelet's clasp.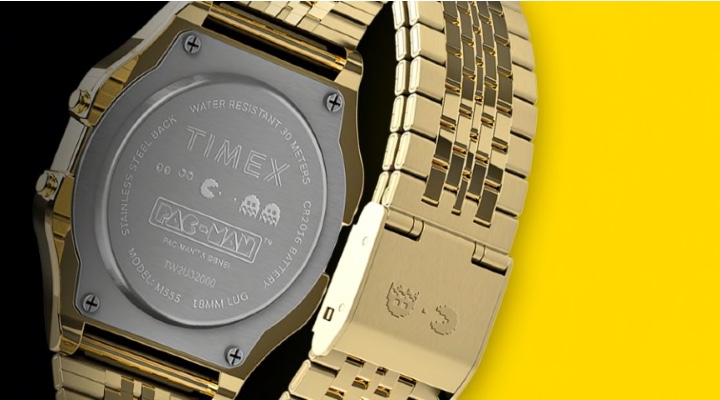 The watch, which is water-resistant till 30 meters, pairs a stainless steel bracelet with a 34 mm wide octagonal case and features all the functions you would expect from a standard T80 such as alarm, stopwatch, date display, and Indiglo backlight. It's available in three color options: Gold-Tone, Silver-Tone, and Black.
Often you just enjoy the simplicity of things, it does not have to be high tech or a smartwatch. I definitely can't wait to purchase this one.
It will be launched in India in August, with an expected price of Rs. 6000. You can buy this watch from the official website of Timex India.