Gamers across India Rejoice! Sony's next-gen console, the PlayStation 5 will officially launch on 2nd Feb 2021 across online and offline retail stores in the country.
PS5 had a pretty disastrous launch back in November 2020 when scalper groups across North America snatched thousands of PS5 gaming consoles. The nefarious groups started selling said PS5s at an extremely high rate almost thrice or four times the original $500 price.
Some of those PS5 consoles made their way across India as well but Sony put out a warning for them stating imported PS5 consoles will have no warranty in the country.
As a result, PlayStation fans had no choice but to patiently wait for any official information from Sony. After two months of its US launch, the PS5 is finally coming to India with pre-orders starting from 12 Jan 2021.
Here's everything you need to know!
Sony PS5 Coming To India
Sony made the announcement via their official Twitter account saying: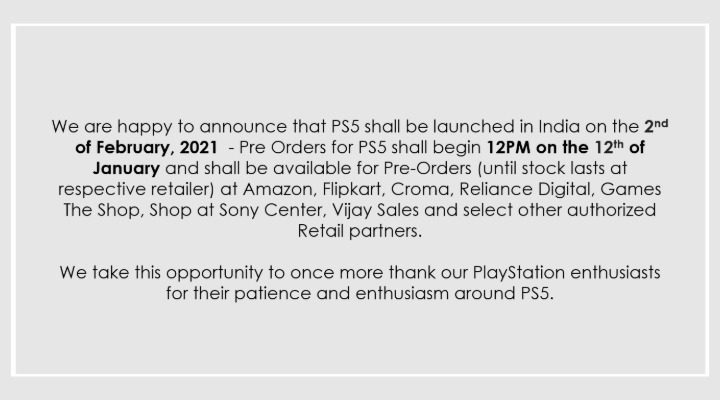 The pre-orders for PS5 will begin from 12 Jan 2021 at 12 PM across the select retailers and will continue until the stock lasts. Meanwhile, the official launch will take place on 2 Feb 2021.
Just like its worldwide launch, the Sony PS5 will only be available in very limited stock in India. The company is trying its best to keep up with the huge PS5 demand worldwide and it wouldn't be until April 2021 when we see the stocks get stabilized.
Sony has already stopped PS4 production across its manufacturing facilities to ramp up the stock of PS5. Meaning, we will surely see a PS5 re-stock across different worldwide retailers very soon.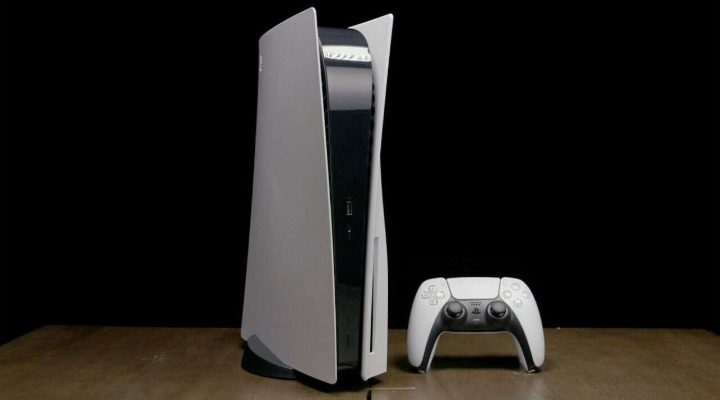 As for India, after the initial round of deliveries in Feb, the next re-stock will surely see PS5 units become available in small retail shops as well.
However, will the Indian PS5 launch remain free of any scalping activities or not, remains to be seen. Previously we have seen online only smartphones become available offline at a higher price after their launch. The same could happen with the already extremely popular PS5 as well.
Amazon, Flipkart and other online sites can make sure that PS5 reaches real consumers by setting up limits on a number of units per person. It can, up to an extent, stop scalping efforts.
Furthermore, setting up Captcha clicks is another great way to make sure none of the bots can snatch the PS5 pre-orders. The burden of responsibility falls onto online retailers.
How To Secure A PS5 Pre-Order?
In order to make sure you secure your PS5 order you'll need to make sure that the buying process requires as few steps as possible. It means having your item in the wish list, and paying directly via Amazon pay or any other equivalent, goes a long way in making sure you get your hands on the first set of pre-orders.
Furthermore, ordering from multiple devices is also a sure way of increasing your chances. Often times, the website crashes due to extremely high online traffic, sending several people out of the queues.
It goes without saying, but saving your address is another step that'll work in your favour.