Twitter's once-proud acquisition, Periscope, will shut down its services after March 2021. For the uninitiated, Periscope was once a popular live video streaming app which rose to fame after Twitter acquired it for $86 million in March 2015, to fight against another popular live streaming app, Meerkat.
The rise and fall of Periscope are closely linked with its parent company Twitter, its rival Meerkat and other market competitors like Facebook. Here's the full story of Periscope, how a once-promising startup came to an end. 
The Fall of Periscope: The Startup That Could Have Been
The live streaming feature wasn't as widely available in as many apps in 2015, as it is today. Upon seeing this market opportunity, a new startup led by Ben Rubin developed an app that allowed users to live stream video content using just their smartphone.
At this point, the ability to live stream a video was limited to big networks and this new app changed everything. The app was called Meerkat and during the SXSW 2015 festival, it blew up to hundreds of thousands of users. 
Celebrities like Jimmy Fallon, Madonna and Jared Leto started using the app and made it popular than ever. However, Meerkat had an Achilles heel. It had no direct community base of its own. The app relied on Twitter for propagation and community buildup.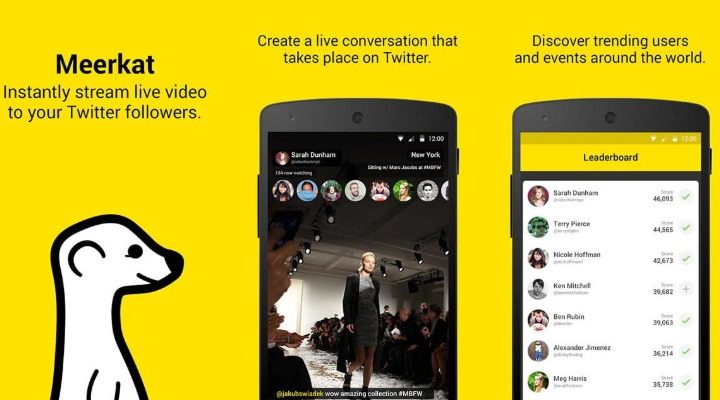 If you went live using Meerkat, all of your Twitter followers received a link to join you in your live stream. That's how Meerkat used Twitter to rise to success. 
But Twitter had plans of its own in the video streaming space. The social media giant had already acquired popular short video streaming platform "Vine" in October 2012 and in March 2015, it bought a new live-streaming app called Periscope for $86 million. 
Twitter's new acquisition was a big problem for Meerkat as Twitter now had its own live-streaming app. However, Meerkat continued to grow using the $12 million funding which its team acquired with an evaluation of $40 million. 
Although Meerkat and Periscope were similar in functions, they had some crucial differences. Periscope had a better UI, lag-free streaming and most importantly, the ability to save a live stream for future viewing. 
It was a huge advantage for Periscope as it continued to grow during its initial phase. A total of 10 million users joined the app among which 2 million were daily active users, stats as of August 2015. 
Both apps continued to fight each other, Meerkat introduced a new feature that allowed people to stream using their GoPro cameras. Meanwhile, Periscope integrated maps, enabling users to find new live streams based on geographical locations. 
The dominance of these apps came to a screeching halt in August 2015 when Facebook entered the live streaming space. With its 2 billion active users, Facebook became an undefeatable Goliath in front of the now small Periscope and Meerkat. 
Almost a year later in September 2016, Meerkat finally shut down. Its developers would go on to develop "House Party," a group video chatting app with over 10 million downloads on Google Play store, as of December 2020. 
After Facebook's entry into the game the Year-over-Year growth of Periscope continued to decline. From January to December 2019, Periscope a total of 7.3 million new downloads. It fell by 7% this year to 6.8 million new downloads, over the same time. Meanwhile, Facebook continued to grow. It currently has 2.6 billion daily active users and a total of 3 billion users worldwide.  
In 2018, Facebook users watched 3,000 years worth of video content daily. On the other hand, Periscope users only watched 110 hours worth of video content on a daily basis. 
The End Of Periscope
With such a massive and ever-growing lead of other live-streaming app over Periscope, it started becoming irrelevant. Over the years, apps like TikTok, Instagram, and Snapchat carved out their niche markets which Facebook had earlier dominated. 
Thus the story of Periscope came to an end. Without a community base, it's impossible to sustain any video streaming site and owners of Periscope learned it the hard way. 
Twitter already had integrated much of Periscope's feature in itself, leaving the app redundant and ready to be disposed of. Most of the streaming content from Periscope will remain on Twitter but people are encouraged to download an archive before the app shuts down forever in March 2021.