The critically acclaimed Vu Cinema TV has received a brand new "Action Series" makeover featuring cinema-upgrade audio with 100-watt, JBL powered soundbars imbued with Pixelium technology.
The Vu Cinema "Action Series" TVs feature 500 nits of brightness for higher picture quality. Vu Cinema TV – Action series come equipped with enhanced motion smoothing (MEMC) for gaming enthusiasts.
Here's everything you need to know about the new Vu Cinema TV – Action Series.
Vu Cinema TV Transforms Into Action Series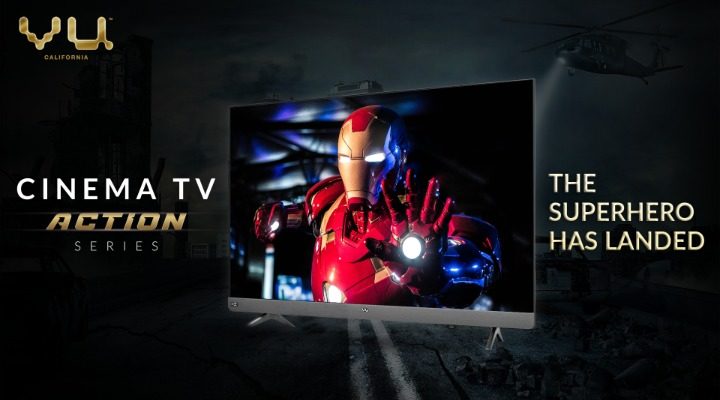 Vu Cinema TV – Action Series comes in two models 55LX and 65LX available online at Flipkart, Amazon and in offline stores for Rs. 49,999 and Rs. 69,999. The two TV models are available in 55 and 65 inches respectively.
The "Action Series" upgrade improves Vu Cinema TV in terms of design, sound, and display quality. More specifically, the upgrade includes a titanium grey soundbar with a bezel-less frame, a 100W cinematic soundbar, and JBL speakers. The upgrade also adds motion smoothening along with new and improved hardware.
On the occasion of the launch of Vu Cinema TV, Devita Saraf, Chairman and CEO, Vu Television, said, "With the introduction of the Vu Cinema TV – Action Series, we want to magnify the offerings of its successful predecessor and elevate the entire cinema experience for those die-hard movie enthusiasts."
We have reviewed Vu television in the past and the technology continues to impress us on every level. We can't wait to get our hands on the VU Cinema TV – Action Series and test all the new and exciting features.