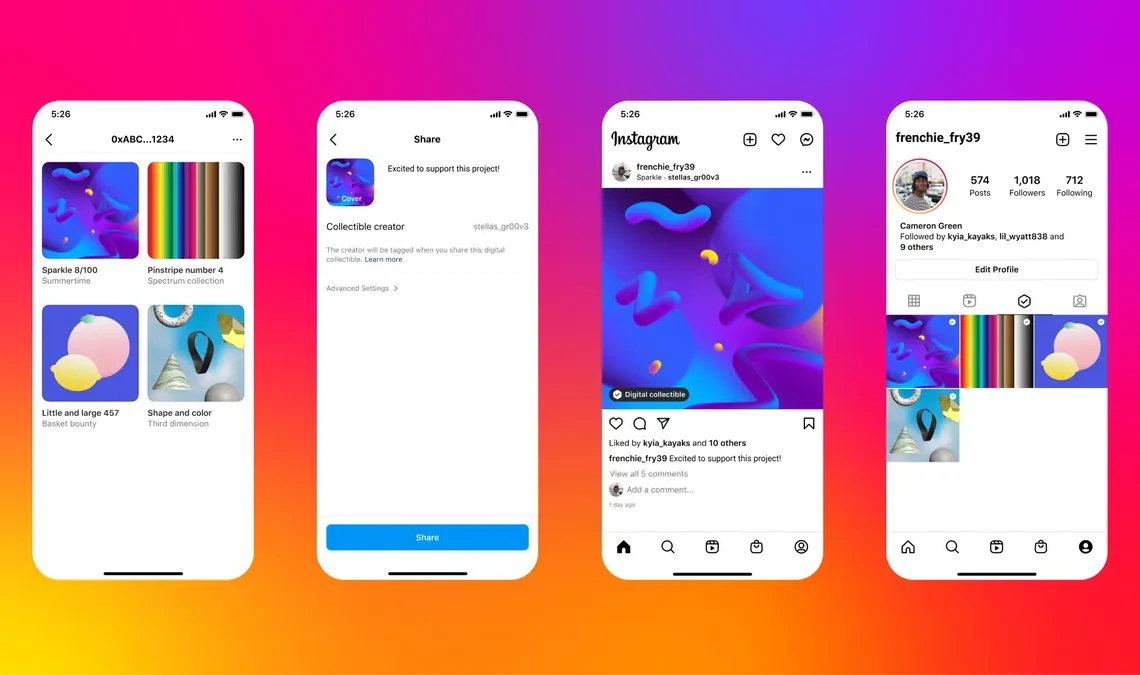 Instagram never stops surprising its users with the updates and features it introduces time and again. New filters, background music for a single image or a carousel, reels, close friends for stories, live video, and much more. What started as an image-sharing social networking site has evolved with time and has become a part of our lifestyle. Who would have thought that users could sell their Non Fungible Tokens (NFT) on Instagram.
The NFT integration for Instagram focuses on the term "Digital Collectible" in preference to NFT, given the confusion across the term fungible for plenty of people. The digital collectible Instagram posts will have a "shimmer effect" to allow them to stand out from regular posts in the feed. NFTs will possibly be included in Instagram as standard posts on your Instagram feed. A digital wallet will be connected to let users share digital collectibles and automatically tag the creator and the collector.
Meta CEO Mark Zuckerberg and Instagram Head Adam Mosseri took to their Instagram handle to explain how and why NFTs will be introduced to Instagram. The reason stated by the company is to let their fans support their favourite creators by purchasing digital collectibles.
"The creator economy is incredibly important to Instagram. But one of the challenging things that we need to solve as an industry is how to help creators make a living doing what they love. Right now there are a number of different ways for creators to make money but a lot of them are unpredictable and changing rapidly. Now we think one really interesting opportunity for a subset of creators is NFTs," Adam Mosseri, Instagram Head, says.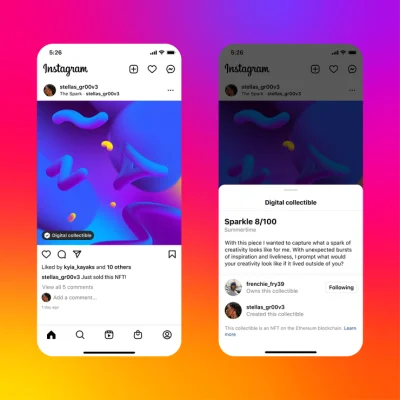 The pilot release won't fee customers for posting and sharing an NFT. It isn't immediately clear whether or not Instagram could support NFT from all four chains at launch. As per the report, Instagram will permit a small organization of NFT lovers based in the US to test the feature.
"We're starting to test digital collectibles on Instagram so that creators and collectors can display their NFTs," Zuckerberg told blockchain entrepreneur Tom Bilyeu. The company would be rolling out augmented reality NFTs, which he described as "3D NFTs" and appear as stickers in Instagram Stories, said Zuckerberg.f