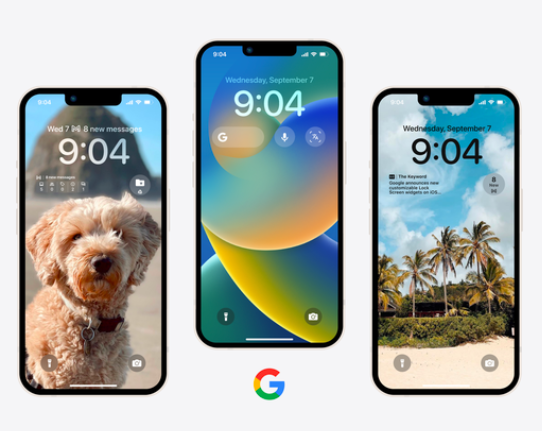 Google's Android and Apple's iOS are two different forces to reckon with. While on one hand, some Android fans are vocal about their dislike of iOS, Apple loyalists love to stick by it. However, there are some cross-platform supported apps in both operating systems. Apple's Music application works on Android just fine and all Google applications like Drive, Chrome, and more are supported on Apple devices. With the recent launch of the iOS 16, Google has announced that it will be releasing new widgets for the iPhone.
Google's new widgets for iOS 16
The iPhone lock screen has been updated with the release of iOS 16. Users can now customize the lock screen by tapping on the 'Customize' option. This is a new way for users to interact with the iPhone rather than having a lock screen which only showcases notifications. Google in its official blog post stated, "Your Lock Screen is the first thing you see when you pick up your phone, and Lock Screen widgets for lots of Google apps are on the way. You'll be able to unlock your device to access your favourite Google features with just one tap — and even see some updates right on your Lock Screen." Here are the details of the upcoming widgets:
Chrome
Google will be rolling out a lock screen widget that allows users to launch Chrome instantly. Users will be able to search using voice commands or launch the incognito mode through the widget itself.
Drive
The dedicated lock screen widget for Drive allows users to access their files easily. A single tap on the Drive widget in iOS 16 will allow users to open starred files, folders and suggested files in an instant.
Google Search
This is more of an obvious addition to the Google iOS 16 widgets. Users can instantly enter their queries in the Google Search widget. Users will also get an option to search with voice or camera features.
Gmail
Gmail has also been added to the Google iOS 16 widgets. The widget showcases new messages in the user's inbox automatically. The inbox messages can be customized as per categories too.