If you're a part of the millennial generation, "What's Trending?" is one of the most commonly asked questions. But it's funny – we spent years trying to break trends and now with the digital age, we are trying so hard to keep up with them. Any who, I can't deny that the digital space is perpetually spiraling with new ideas and always has something fun and interesting up its sleeve. Wrapping up the year wouldn't be complete until we talk about some challenges that surfaced on social media and people couldn't get enough of them! They're the ones I have an opinion about because they are either weird or funny or just stupid, so brace yourself!
Chubby Bunny Video Challenge
The love for marshmallows reached its epitome this year. All you have to do is stuff a marshmallow in your mouth and say 'Chubby Bunny' and then pop another one. The goal is to become a chubby bunny at the end of it. Nope, just kidding. The last person to be able to say 'Chubby Bunny' coherently, is the chubby winner of the game.
Free advice – if you're trying this out, DON'T CHOKE!

Innuendo Bingo
I'm sure you've seen celebrities spitting out water now and then on Youtube. If you haven't, go and look it up right now! From Gerard Butler to Daniel Radcliffe to Hugh Jackman, the sprinkle is hard to miss. With a mouthful of water (or any other liquid), the players are made to listen to sound clips, jokes or anything that may crack them up! Warning, it may get really wet (no puns intended).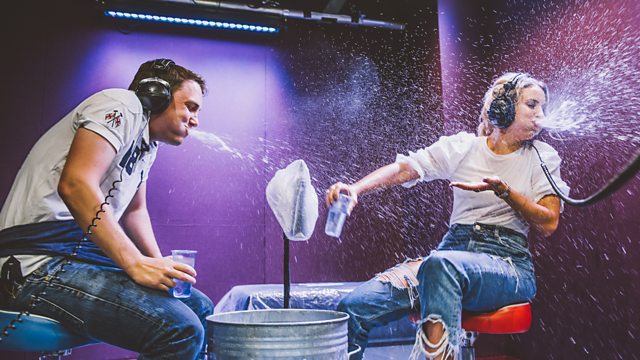 Internet Slang Challenge
Do you call yourself internet savvy? Is social media your jam? Then this one's for you. Get your socially ignorant friends and see them struggle as you ask them abbreviations and terms from the Urban Dictionary. FWIW, I'll give you a tutorial, HTH – If you can't RBTL, you're SITD! (Yup, start googling!)
Going to Worst Rated Place Challenge
If you have literally nothing else to do in this world and need some sort of self entertainment, open up your Google Maps and search for the worst restaurant (or any place!)  in your area. Go experience it and figure if the place is as bad as the reviews claim. Yup, that's it. Do drop me an email if you try this out and it turns out to be fun. You'd be one of the firsts.
Eat it or Wear It
Pretty sure you'd guess what this challenge means by its name. Quite literal to the challenge name, there are opaque bags with multiple food items in it. The participants have to either eat what they pick or wear it. While other people find this super fun, I prefer calling it meh-sy!
Also Read:
Trending Instagram Challenges – The Lockdown Edition
Have you subscribed to our channel yet?