RAEGR, a lifestyle tech brand based out of Bengaluru had launched the AirDrums 400 TWS Mini Bluetooth speakers last month. These are ultra-portable tiny twin speakers priced at INR 1,499 on Amazon.
Design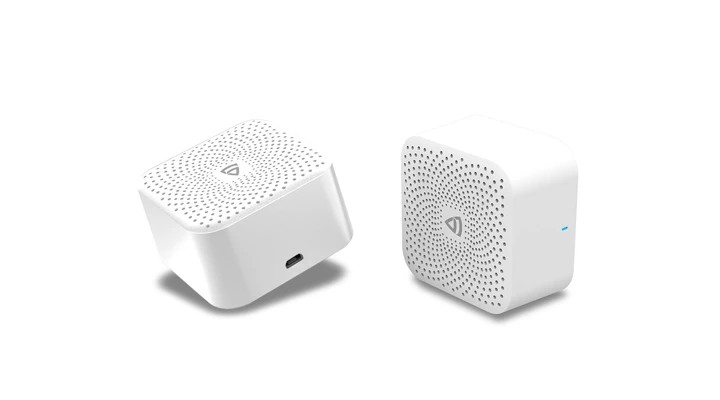 The AirDrums 400 TWS come in two variations – single and two speaker pack with two colour options Black & White. The box comprises of two speakers and can be utilized separately with various gadgets, or paired together to make a stereo sound system. It has a microphone and an LED indicator at the sides. At the back, it has two buttons, one is a power button and the other one to answer calls. Along with the speakers are a pair of lanyards and USB links for each. The speakers are light, weighing 56.5g each and measure 48mm x 30mm in size.
Battery & Connectivity
These speakers are based on Bluetooth v5.0. They pair with one another and with other Bluetooth-enabled gadgets with very little power utilization and low latency to the extent 10 meters from the source. Each speaker sports a 520mAh battery that charges to 100% in 1.5 hours and will last you approximately 7-8 hours on a single charge while using both speakers at the same time. They also have an in-built microphone to help you make and receive calls while being connected to the speakers.
Performance
If you use these speakers at a normal volume in a quiet room, the performance is decent but at higher volumes, there is a distortion but that is avoidable considering these are not meant for loudness. Since these are True Wireless Bluetooth speakers you can place them apart and still enjoy the stereo effect. If you wish to use only use one speaker out of these, you can do that too by turning off any one. I did notice latency while playing games like PUB-G but with regular media like music and videos there wasn't a problem at all. The add-on feature of attending calls is great but the call quality wasn't at par sadly. Another downside of these speakers is that you have to charge them separately which is time-consuming. Nonetheless, if you're looking for inexpensive true wireless speakers, I will definitely recommend this.
Also Read: Looking for budget-priced TWS earphones? Get the Creative Outlier Air!