A few days back, we covered an article on the best Netflix shows you can watch to chill on your weekends. People do not get enough of the shows that they can enjoy to either kill their boredom or watch it with their friends and loved ones. 
We are stuck in the age of binge-watching now more than ever. When you run out of shows on one platform, a list of another set of shows should be ready before you in order to not break the binge. Today, we are covering the five best Amazon Prime series that you should definitely give a watch if you haven't already. 
Mirzapur
Also referred to as AmazonPrime's strong response to Netflix's Sacred Games, Mirzapur has all the essential elements of a perfect crime thriller. 
Though it is not an unknown fact that Mirzapur is arguably the best crime series that has been produced to date, I still included this series in my list since not everyone has given it a watch. 
The show revolves around Kaleen Bhaiya, played by Pankaj Tripathi, who binds other multiple characters in the town of Mirzapur who have somewhat similar ambitions to command the city. 
The beauty of this show lies in how the director manages to run parallelly multiple plots while coming up with occasional twists.  
Laakhon Me Ek
This show has been written and directed by Biswa Kalyan Rath who brings us a gem of an Indian series focusing on the topic of parental pressure in choosing a profession that the child doesn't likely want to pursue.
The show has two disconnected seasons played by two separate characters. Season one is about Aakash Gupta, played by Ritwik Sahore, who aspires to be an online content creator but faces resistance from his father who wants him to pursue Engineering.
This show goes deep into the hearts of millions of students who face somewhat similar situations sooner or later in their lives.
Invincible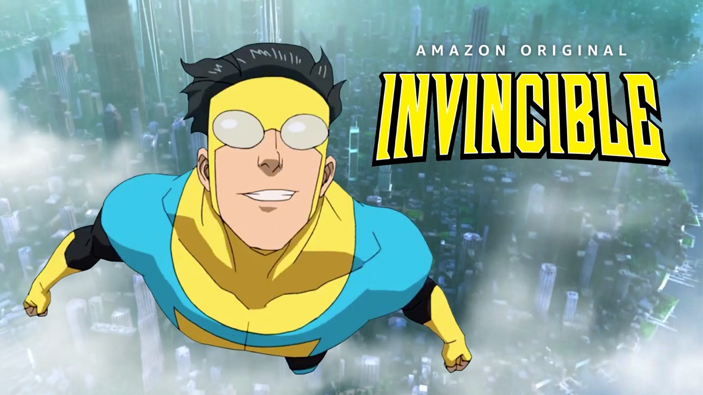 Invincible is a superhero comedy based on a comic book of the same name written by Robert Kirkman, who is also the co-creator of The Walking Dead comic. 
After Mark's 17th birthday, he starts to develop his own powers – but his father is there to help him learn how to handle them. The ensemble voice cast also includes Sandra Oh, Mark Hamill, and Seth Rogen.
You can watch this on some days who want to watch some light comedy-superhero classic.
Paatal Lok
Paatal Lok is a crime suspense thriller show by MAazon Prime starring Jaideep Ahlawat in the lead role. This is a series about just another Delhi police inspector Hathiram Choudhary. 
He stumbles upon a high profile case by accident, but as he uncovers the case, he gets to know the dark secrets of really powerful people. This is definitely a must-watch and has been rated quite highly and has also been praised by critics.  
The Boys
The show is about the supervillains, or at least, villains who think of themselves as heroes. The Boys is set in a world where superheroes are revered as celebrities and work for a giant corporation, but outside of saving the world, most are abusing their powers and are pretty bad people.