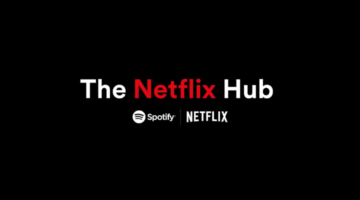 When it comes to the video and audio streaming fields, only two names gather out from our brains: Netflix and Spotify. Though they have various rivals in their respective fields, still these two always stand apart. Yesterday, Spotify announced that it is collaborating with Netflix to launch a dedicated Netflix hub that will serve as a one-stop-shop for all Netflix-related media, some of which is exclusive to Spotify.
On the hub, free and premium listeners from the US, Canada, Australia, New Zealand, the UK, Ireland, and India can access the media content, which includes official soundtracks and playlists from Netflix shows and movies, including popular shows such as Stranger Things, La Casa De Papel, Narcos: Mexico, Squid Game, Bridgerton, Virgin River, and Andrew Garfield's recently released movie Tick, Tick… Boom!.
The dedicated Spotify-Netflix hub also includes Netflix-tied podcasts, like Okay, Now Listen, Netflix Is A Daily Joke, 10/10 Would Recommend, You Can't Make This Up. It also has enhanced albums for select titles, such as the new film 'The Harder They Fall', where along with the soundtrack, users can access a behind-the-scenes look of the soundtrack creation led by Jay-Z.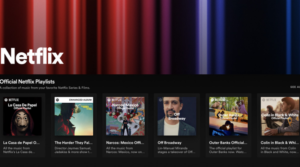 The exclusive content of the hub is accessible from the mobile as well as the web version of the service. All you have to do is search "Netflix" in the Spotify app, and you'll be able to enjoy exclusive content. In addition, Spotify has refreshed a content destination in honour of the "La Casa De Papel (Money Heist)," Part 5 Volume 2, where fans can play a game of which character they're from La Casa De Papel.
The Netflix hub is very much similar to what Spotify created for Disney a few years ago, which also features soundtracks, playlists, and podcasts surrounding the various Disney media. Spotify recently rolled out its real-time lyrics feature globally, which was introduced in 26 markets last year, including India. The Netflix-Spotify collaboration may further enhance the competition with Apple as they plan to roll out more exclusive content to the Netflix Hub in the coming months.