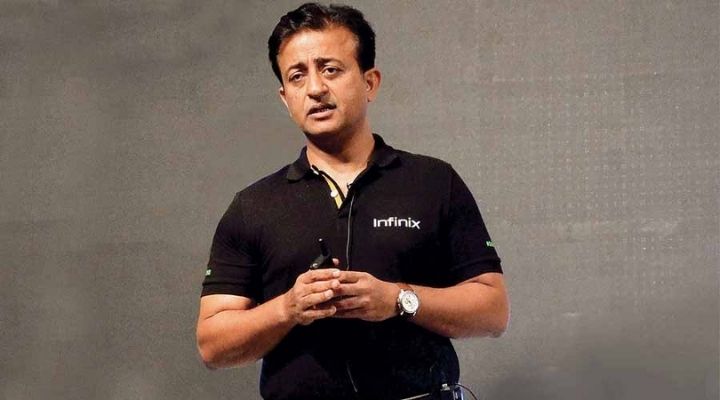 Infinix Mobile is a Hong Kong-based smartphone company established in 2013 and a subsidiary of a Chinese smartphone manufacturer, Transsion Holdings. The multinational brand has launched affordable products like smartphones, smart TVs, laptops and soon come up with more. We interviewed Mr Anish Kapoor, CEO, Infinix India, discussing their strategy and contribution to boost production.
Can you illustrate how the smartphone market has evolved post the Covid-19 extended lockdown?
If I have to say we have faced a challenging situation in the pandemic, I think one of the things that happened to us is the digital adaptation that just happened in India. I believe the speed at which it has gone is that we have jumped a few years in terms of how adaptation happened last year. So which is why you look at the higher penetration, you look at the overall buying behaviour. 
In Fact the previous year, the whole thing changed when people started looking for smartphones for their kids to go through their online classes and similarly, all the related products saw an up search. I think what we are seeing is people started to understand the digital world much better, and what we see is the market is evolving pretty well. A smartphone is an essential tool now; it's not something you need as a luxury but one of the necessities to survive.
Work From Home is dominating the workforce. How do you see the contribution of smartphones enabling this activity?
Yes, work from home is the new norm. We have probably seen a lot of companies that are deciding that x no. of days would be work from home or somehow x no. of the workforce would be working from home, which is a definite shift in how the work will happen over the next few years now. I think with smartphones, the accessibility of content and online education, which I was talking about earlier, has been the norm now. 
So I think the smartphone will continue to evolve and use cases will keep coming. Some people keep it for gaming, online education, content consumption on YouTube, the movies, and I think it's everything. So the smartphone has become a part of essential things apart from food, air and water, and I think it's going in that direction only.
I think you can't survive without it now. All those government initiatives that are happening to control the pandemic with Cowin applications or Arogya Setu or the norms are being created for smartphones. I think it is something you can't live without and will probably become the most essential thing you should have in your hand.
Inflation is here and the middle class is doing the heavy lifting, how Infinix seeks to tackle this economic change?
I think the middle class has been doing the heavy lifting for a long time now. It's like it's a new norm now, but having said that. In Infinix, we as a brand are focusing on creating or giving more value for the bucks and all the devices we launch, especially about the quote philosophy, which is how do you give more for a lesser amount or probably value proposition is much stronger. We continue to work on that for our devices and the value proposition it brings to the table. You don't need to break your bank if I have to say.
I think it delivers a tremendous exceptional value proposition, and it varies. I think you are looking for the entry-level user who does not know and really doesn't want to spend too much money but wants to consume a lot of content. We have a smart series, and we also have the hot series in a similar tone, which is especially a big-budget all-rounder. If I have to say that and the note series focusing on the gaming segment right now. So I think the same in the middle class; there are different segments that are existing right now, and what we have been able to bring as a brand is what they are precisely looking at from a smartphone.
Has the marketing gone predominantly digital due to the pandemic or the on-ground activity still holds leverage in deciding a strategy?
Interviewee- I think it's a different playbook for every brand, and we at Infinix certainly believe in and have been more online-centric so far, and I believe digital playground is what we work on. We at least try and reach out to our consumers in different reasons-forms like creating original local content, and that's the core of what we do through social and digital initiatives and what tie-ups we have. 
Still, having said that, yes, I don't see it's going to be ever digital-only strategy because online-offline playgrounds in India still have a 40:60 ratio online being 40 and 60 percentage offline, so yes, different mediums are used by other brands. Still, I think we are more digitally oriented; that's how we try to reach our consumers right now.
The smartphone industry is extremely competitive and continues to be so as time goes on? What's Infinix's strategy moving forward?
Interviewee- When we started, everyone thought it's a very tough market, and then there are established companies sitting on it and how will you crack it, but I think there is a lot of space for everyone in this industry. It is one of the fastest-growing industries and biggest markets globally, and obviously, competitiveness is there in every industry you go to, but smartphones being the core of human life, as we talked about, it's much more than any other industry. 
So I think we will continue to challenge ourselves on how we add more value to the consumer, and that's the playbook we have adopted so far, and we have been successful, and we keep challenging ourselves on how to improve what we have done so far. So I think that's something which is core to what we are doing. Obviously, there are a lot of feedbacks from consumers in different ways and forms which keeps coming and which helps us engage with the consumer and helps us understand what other challenges and the surveys and the research which we keep doing which enables us to understand the challenges better and able to put it in the product which comes out with next generation.
Figuring out the Indian market is a trivial task, how is Infinix able to do so? Can you share some tips and tricks?
See, I think nobody has been able to figure out anything, every consumer is evolving, and we keep evolving around them. It's a continuous process, and you can't sit on it and say, now this is the playbook, and this is what we will do. So we keep understanding, we keep learning with each launch with each feedback and each engagement which we do, like which is the new trend, what does the customer like, what is the worthwhile device for the consumer. 
So gaming is what we have always been thinking about: how do we bring it under 10k and how do we make something like a technology that we haven't used, which is Dar link, which has helped us boost the overall gaming experience. Hence, these are the things that we keep doing because we know there are a certain set of buyers who are looking for gaming as primary use and all others as a secondary use. 
Then there is a set of people who only look at the camera; there is somebody who only wants to consume a lot of content and wants a bigger battery and bigger screen. Hence, I think that's what we keep on doing and accordingly, we create our devices, and we are able to talk to people at each price point with something very, very unique and has an interesting segment.
A lot of companies nowadays launch multiple smartphones in an identical price range? Do you think the cannibalisation of sales in the smartphone industry has begun?
I think it's not with a smartphone only. When I say this, it means you can pick up any industry like a car; every brand has launched an SUV. At the same price point, everyone has some plus some minus and people will keep coming. Everybody will come with a different USP. That's what we have to create our own unique space in the market. 
I don't think any cannibalism will happen because India still has a vast scope in terms of growth. We still have not gone deeper into tier 4 or 6, so I think this will continue to evolve. Probably one of the bigger countries which have huge no. of features phones still being so far. Hence, I think the scope is pretty huge, and probably that's what we see right now. With innovation, unique devices and exciting price points, we will keep going to make sure we have great smartphones at least price points.
Any insight on what qualities Indians seek in a smartphone before buying? Advice for upcoming marketers?
I think It's a very standard thing as a consumer for you, me or everybody else; everyone looks for the value proposition for the best amount of money. Indians are pretty price-conscious, and it goes with everyone, so yes, everyone wants to pay the least amount of money for a great value. Having said that, after-sale service is very important for the overall experience, in terms of quality and how brands respond to them. I think that's something that is to be taken very seriously because people always expect a great response from brands.
Lastly, what can our readers expect from Infinix moving forwards in 2021?
So I think we had huge plans for 2021, and the pandemic came to hit us again, but I think we were much better prepared from the last time. The response has been much better as you have seen. We have launched nice products, we have also tried to look into the different price segments like note series and note pro which has also been awarded as one of the most beautiful looking phones. 
We have also launched TV in December and will launch a few more TWS models under the name Snokor which we had launched last year. This is what we are planning for, and last but not least, we have launched laptops globally, and right now, we are working to see the opportunities for us to launch laptops in India. So I think 2021 is pretty exciting. 
We hope the pandemic is gone forever but having said that, it may keep coming with the way we behave; the social behaviour will decide how the pandemic will keep hitting us. I hope we don't get the third wave, but we are working on an exciting range of smartphones, laptops, TWS, and you will see a lot of stuff coming from us now.