HealthifyMe, one of India's leading fitness apps, has been observing nothing but an upward graph in return for its efficient services. For the last issue of 2017, Utsavi Jha caught the super-busy Co-founder of HealthifyMe, Mr. Tushar Vashisht, in a conversation about his journey, his vision, his ideas, and many other tech talks and it's very insightful.
Exhibit: HealthifyMe has crossed 3.5m downloads and still counting and the graph looks great! How was the road to reach where you are today?
Tushar Vashisht: It started as an idea to use technology to help everyone get healthier and fitter. I was a banker on Wall Street in Singapore but I moved to India because I wanted to help build a better India. So a sense of configuration and impact was there from the beginning but after that I started to further look at what entrepreneurial ideas I can build on to further that impact. I was inspired after I lost 20 kgs I had gained when I moved to India just by keeping a track of my calories and fitness. I figured that others should also be allowed to do that. So through that, we started to build HealthifyMe as a calorie counter specifically for Indian foods and Indian lifestyle. We realised that a lot of apps don't cater to Indian food as much and there was a need for it. An inflection point came around 2014-15 when we launched nutritionists and trainers on our platform. We started connecting people with professional coaches and that really worked out well for us. In fact, word of mouth is what has built our company so much today.
Exhibit: Talk about the challenges you faced along the way.
Tushar Vashisht: Perhaps the chief challenge would be figuring out how to monetise the platform. We had built a great platform as a great app but how do you build it from just a free app to an app that people would start to pay for? It was a huge challenge that we had to overcome but introducing nutritionists and trainers was a huge turning point for us.
Exhibit: How difficult or easy was the journey to obtain funding for your app?
Tushar Vashisht: Hard when we had no revenue model, easy when we started showing growth. Hard when the app was small and easy when the app was the largest app in the country. Hard when we were figuring what we were going to build and easy when we were the highest-rated app in the country.
Exhibit: What inspired you to take the entrepreneurial route and how did your previous jobs help?
Tushar Vashisht: I'm a studious guy and I like problem solving so I think that's the biggest reason why. I'm a very curious guy and that is exactly why I decided to leave my investment job and come back to India. Same reason is why I decide to live my life with 100 rupees a day and 35 rupees a day for a month to understand what an average Indian and what a poor Indian feels like just out of curiosity. And that is what has driven me and still drives. My next project is how we can use AI to make humans much more efficient because I'm never happy with how things are and I'm always trying to see how they can be much better.
Exhibit: How would you like to chalk out your strengths and weaknesses?
Tushar Vashisht: Strengths would be curiosity, optimism and perseverance. Weaknesses would be sometimes getting too carried away with the vision and not towards the reality. One has to be realistic. Sometimes optimism can also be a weakness.
Exhibit: How promising does the health apps industry look to you now that internet connectivity is so strong and omnipresent?
Tushar Vashisht: It's the biggest sector for investment. The country has doubled its obesity levels in the last 10 years; it used to be 14% and now it's 29% so that's almost double. That's more than a jump of double and that'll only continue as people get sedentary jobs, more urban lifestyles, easy access to food, cabs and apps, and every app out is designed to integrate unhealthiness. Health is going down the drains, our food habits haven't changed so it's difficult to stay healthy. In such an environment, obviously, healthcare will thrive. My estimation is that in the next 12 months alone you will see an investment of a 100 million dollars so many more downloads for us to go, haha!
Exhibit: What do you think of other fitness apps in the market right now and how do you deal with competition?
Tushar Vashisht: I don't care much about competition. I remain true to my consumers and follow the business that I have and if someone is better then it'll challenge us, if someone is worse than us they'll be beaten down by the market and, if someone is complementary to us then I would love to acquire them, partner with them, merge with them and build a better business. That is how I see competition: either they'll challenges us, either they'll die or be acquired by us!
Exhibit: What do you think of India as a startup hub?
Tushar Vashisht: Huge potential! We have the world's most talented engineers and some of the lowest cost English speaking services in the world. The west has a lot of technology but it doesn't have data or the service or product so it can hardly build on AI because AI is only as good as the quality of data it has and how much human data you can feed in. Right now, it's doing well in Robotics but India does well in services. So I think AI is the future and I won't be surprised if all these companies start setting up their hubs in India.
Exhibit: What challenges and perks come with being a startup owner?
Tushar Vashisht: The challenge is that the pressure is always on your head; you are the more accountable person regardless of anything. If the company succeeds then great, if it fails it's all on your head. The absolute amount of accountability that comes on your head is a challenge. It's also not an easy path- things are not well-defined, there's not enough funding. When it comes to the perks, it's the tremendous satisfaction that comes with any high-accountability role.
Exhibit: How is Social media affecting or shaping the entrepreneurial world right now?
Tushar Vashisht: Some take it more seriously than others do, I don't take it too seriously. Some use Twitter and Facebook to build their brand, I use that time to build my business. At a personal level, it's a great way to learn how the community is thinking but at a professional level, it's definitely not necessary.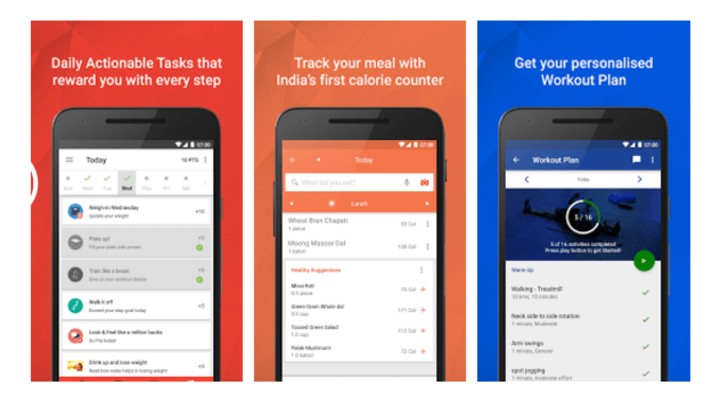 Exhibit: Tech and Tushar Vashisht- what is the relationship like?
Tushar Vashisht: It's a love, love relationship! We have tech in the core of everything we do, particularly AI. I'm a computer-science undergrad at that made a huge difference in how I run the company now.
Exhibit: What are some of your must-have gadgets?
Tushar Vashisht: The bluetooth, noise cancellation earphones; I cannot live without them because I travel too much. I also like the whole Apple ecosystem too!
Exhibit: If you could make your own gadget, what would it be and why?
Tushar Vashisht: A smart automobile system. I think automobiles now all have USB cords and bluetooth ports so I'd like to build a quick add on to it that makes the automobile and user experience so much better than what it is!
Exhibit: Which is the most unique gadget you've come across?
Tushar Vashisht: Google Glass! I think it was phenomenal and it's really sad that it was a failure and I hope it comes back.
Exhibit: Which are some of your favorite books?
Tushar Vashisht: Homodeus by Yuval Noah Harari is outsanding! It's a beautiful vision of what people are going to look like. Also, probably the Game of Thrones set.
Exhibit: Seeing in hindsight, what would you have different in your career?
Tushar Vashisht: Do everything faster. I've realised that there's no point trying to force the results. Also, I should've hired more rapidly when I had the money. I think I could've accomplished everything I did 2 years faster.
Exhibit: What's next for HealthifyMe? What future trend do you see?
Tushar Vashisht: Now with AI, we hope to service millions of paying consumers. Each coach used to handle only 50 clients in the early days. Today we handle 250 people per coach without any loss in quality and that is because of AI. A month ago, we launched Ria who is an AI nutritionist just like Siri or the Google Assistant so one can talk to the app and discuss things. It would be available in Hindi, English, regional languages. We're hoping Ria handles 70-80% of the clients and only 20% by humans in the future. Basically we want to be the world's go-to healthcare solution provider and we'll use AI to do that.
QUICKIES
Describe HealthifyMe in a statement: India's largest and the most-loved health app.
Business Mantra: A verse from Gita shlok that says keep doing the job don't worry about the result. Business Gurus: My mentor Mr Bala Parthsarathy.
One existing business you wish you had started: Ola. If you had a chance, what other industry would you dirty your hands on: Education.
Hard work or luck: Absolutely hard work.
Name some of the go to app: Google Now a lot, Content streaming apps, Google Play, Soundcloud.
Car you drive: Toyota Corolla.
A song you're hooked no to: Havana by Camila Cabello.
Your most exotic vacation: New Zealand.
One thing you now know that your 15 year old self needed to know: Entrepreneurship is going to be so much harder than you ever thought of.
Best piece of advice you've received: Grow a thick skin.
Favourite quote: Be the change you wish to see in the world.
Advice for aspiring entrepreneurs: Do it for the passion not for the money.