The upcoming smartphone trends will redefine them completely for the year 2021. With each new year, smartphones have been getting faster, at least on paper. Every year we see a brand new iPhone, a shiny Samsung phone and a powerful OnePlus tearing the roof with their AnTuTu benchmark and Geekbench scores. Pick up any modern flagship smartphone today and it'll have all the specs to put your laptop to shame. 
Despite so much power and performance, experts refuse to call modern smartphones "revolutionary." Most of these mobiles represent more of the same, more RAM, Storage and a faster processor. If you're a smartphone lover like me and tired of seeing benchmark scores, the year 2021 is going to be the best one for you. 
I'd like to present to you a list of upcoming smartphone trends we will most likely see in several different mobiles launching next year.
Not only we will talk about the upcoming smartphone trends but we will also take a look at their impact on the rest of the adjacent industries as well. 
Tech-Trends In Smartphones In 2021
These upcoming smartphone trends will make future phones affordable, compact, power-efficient and the ultimate all-one-devices we all hoped they'd become one day. 
Table of Content
Snapdragon 888 Computational Photography
Google's In-House SoC: Project Whitechapel
Apple A-Series Chip Integration With M1
Widespread 5G Chips
More Flip Phones
Mini Flagship Smartphones
Affordable iPhones
New Gaming Smartphones
1. Snapdragon 888 Computational Photography
The upcoming Snapdragon 888 chips will take smartphone photography to the next level. All of us know that there's a limit on the camera sensor size in smartphones. They have limited space as a result, installing a new and bigger camera sensor can be challenging. The recently unveiled Snapdragon 888 chip will alleviate this issue through improved computational photography. 
The Snapdragon 888 chips come with three ISP (Image Sensing Processors) that can combine the footage taken from all three cameras of a smartphone and form a highly detailed image. The new chip will also allow smartphones to record 4k videos from each of its rear cameras simultaneously. 
Computational photography has come a long way. And we're at a point when we don't need any bigger sensors in our smartphones as the SoCs are powerful enough to process photos and give us an amazing real-life image quality. 
2. Google's In-House SoC: Project Whitechapel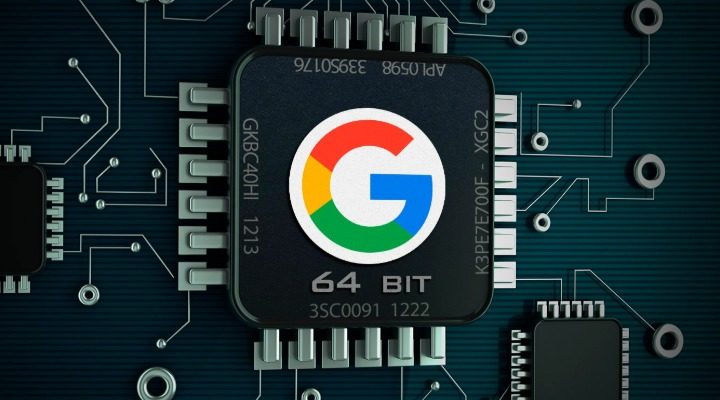 Since April 2020, Google is busy working on a brand new project called "Whitechapel." It is a codename for an upcoming in-house SoC from Google, which it is manufacturing in Conjunction with Samsung. The project came to light after the company's CEO Sundar Pichai announced a heavy investment in "hardware" earlier this year, highlighting Google's desire to have control over its hardware, similar to Apple. 
The "Whitechapel" is based on a 5nm process and features 8 main cores. Google's SoC also comes with a few extra cores reserved for Machine learning and Google Assistant. The new Google chip will make its debut in next year's Pixel and Chromebook lineup. 
Google wants three main things from their new chip. They want better performance in areas like smartphone photography because their flagship phones have been using the same processor since Pixel 3. Furthermore, the Snapdragon 888 lacks in terms of benchmarks when compared to the Apple A14 Bionic chip and noticeably Google wants better chips, they want to avoid Qualcomm SoCs all together. 
Lastly, via a custom ARM-based chip in its Chromebook and smartphone, Google will encompass their devices under one ecosystem, similar to what Apple does with its devices. In conclusion, the resulting smartphone from Google will be a beast in terms of camera performance and overall usability in general.
3. Apple A-series Chip Integration With M1 Macbooks
Apple shook the entire industry when it launched its first ARM-based M1 Macbooks and Mac Minis. Meaning, on both these devices, iPhone and iPad apps can run very easily. And they do exactly the same, albeit with not the same level of polish as Apple would hope for. Come 2021, Apple's A14 chip and M1 Macbook chip will work with a whole new synergy. Presumably, the A14 chips, if not then the next year's A15 SoC will feature a deeper level of integration with the M1 Macbooks, the likes of which never seen before. 
To put it simply, both the devices, iPhone and Macbook, will be capable of running the same iteration of every single app. The only difference between in using an app on an M1 Macbook and iPhone will be of the platform. 
This upcoming smartphone trend might not be smartphone exclusive but it will impact the way we use different apps. It is totally possible that computer-only apps start making their appearance on smartphones, once the integration is complete.
4. Widespread 5G Chips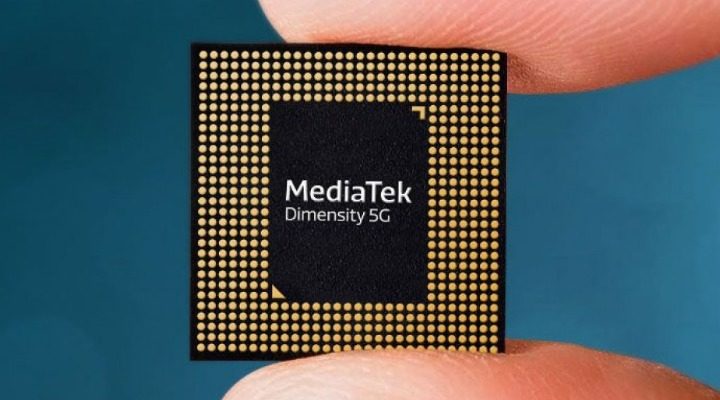 It is fairly obvious but still needs to be pointed out. Starting in 2021, all premium and mid-level smartphones will come with 5G support. India along with several nations have expressed a robust 5G infrastructure expansion in 2021 and before that, we will have 5G devices in our hands.
Next year's flagship chip, the Snapdragon 888 comes with integrated 5G on the SoC. The 5G modem no longer comes separately, as in the case of Snapdragon 865 plus. This improvement is poised to give us affordable 5G enabled smartphones, running 5nm chips having super-efficient battery life. 
5. More Flip Phones
Flip phones are coming back in a big way. Be it the Motorola Razer, the Galaxy Fold or the Z Flip, there is a demand for these types of phones in the market. Furthermore, people are also interested in non-smart flip phones, similar to ones we used way back in 2006. Due to the pandemic, people's on-screen time skyrocketed and many of them are looking for ways to cut down on it. Most of them prefer digital detox, which usually starts by downgrading one's phone.
Already companies like Light Phone and Alcatel are capitalising on this digital detox need by offering a minimalist and feature flip phone. 
Expect several head-lining smartphones of 2021 to be non-smart. However, that's not to say that foldable smartphones will cease to exist, far from it. 
There will always be demand among people who want the nostalgia of a flip phone, in terms of design but don't wish to downgrade to a low feature phone. Upcoming smart feature phones like Motorola Razer 2, Samsung Galaxy Z Flip 2, and the rumoured Apple iPhone flip will surely satisfy their needs.
6. Mini Flagship Smartphones
With the launch of the iPhone 12 Mini, Apple proved that people still love small form factor phones, in a big way. Noticeably smartphone industry follows Apple. Therefore expect a bunch of flagship smartphones to launch in a small form factor in 2021. Very recently, Xiaomi's top official announced that a mini flagship phone is under heavy development at their Chinese facilities. Companies like Oppo, Realme and Vivo are sure to follow soon. 
7. Affordable iPhones
For the past two years, Apple sold a record a number of iPhone XR, 11 and SE. These three phones represent the "affordable" or "budget" iPhones in Apple's lineup. Include this year's iPhone 12 mini into the lineup and Apple has a total of four "affordable" iPhones in its portfolio. As a result of these budget iPhones, Apple reported a net income of $57.41 billion, meanwhile, the company's global revenue rose to $274.52 US billion.
So naturally, the iPhone is going to double down on its current strategy. According to some reports, a new iPhone SE is currently in works. It'll most likely launch in the Q3 2021.
This upcoming smartphone trend is of significant importance because Apple is bent on pricing its iPhones competitively in India.
8. Powerful Gaming Smartphones
When talking about upcoming smartphone trends, this is a no-brainer. E-sports were already on the rise throughout the world and the Coronavirus pandemic accelerated it. Gaming smartphones are hugely responsible for that. And as newer and more skilled players keep entering the competition, demand for the more powerful smartphone will grow even more.
We saw a record number of new gaming smartphones launched this year, ranging from ASUS ROG Phone 3, Lenovo Legion Pro, Xiaomi Black Shark and a lot more. High refresh rate screen, a powerful processor, ultra-fast storage and cooling are some of the features of a gaming smartphone. The upcoming Snapdragon 888 already comes with variable rate shading to improve gaming performance in smartphones. So expect newer models to double down on these features. 
How Upcoming Smartphone Trends Will The Landscape
In 2021, these trends, more or less, will define the smartphone industry. The Snapdragon 888 and the Google chip will change the landscape of smartphone photography. Meanwhile, Apple's upcoming A-series chips and mini-flagships will make iPhones as popular as a budget Android. Needless to say, it is a great time to be a smartphone enthusiast.