Apple introduced the latest version of its iOS operating system – iOS 14. It was previewed at the WWDC and is set to release in September this year. iOS 14 is one of the biggest iOS updates to date. With this version, Apple has introduced major new features, existing app updates, Siri improvements, design changes on the home screen among many other changes in the iOS interface.
WIDGETS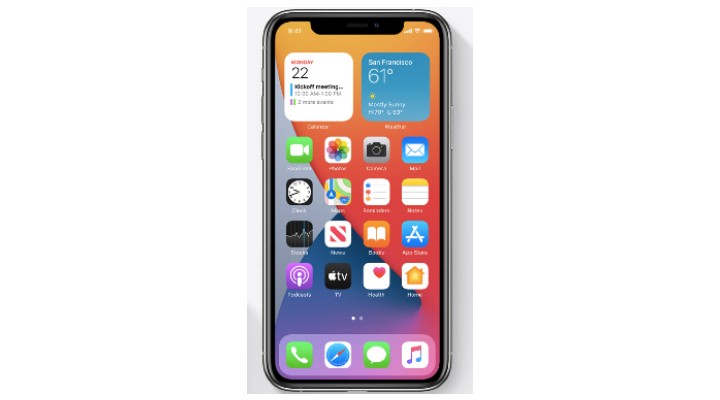 Your home screen may look completely different in the near future. For the first time, Apple has introduced widget support to its redesigned Home screen. They can be pulled from the Today view and be pinned on the home screen in different sizes just like you do on your Android devices. One particular widget that Apple mentioned is the Smart Stack – which will stack all your widgets together in a box and you can swipe them to see it one by one. It will also change the stacked set of widgets automatically depending on the time of the day or according to your activities.
SIRI IMPROVEMENTS
The new improved Siri is a little smarter. Some new notable features of Siri are accessing information from the web and sending out audio messages for you in the Messages app. It now looks like a bubble at the bottom of your screen and does not require the whole screen as in earlier iOS versions.
APP LIBRARY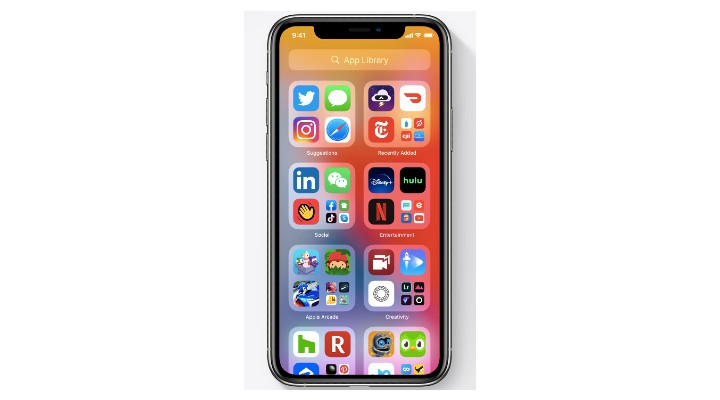 Changes in the App library of iOS 14 is quite similar to Android's App drawer. Apps are grouped in categories like Social, Entertainment, and Productivity instead of the grid of app icons placed on pages after pages. Apps are segregated into two categories – Suggested and Recent Apps. It uses machine learning to recommend what apps you might use next in the Suggested App folder and recently installed apps in the Recent Apps folder.
 PICTURE-IN-PICTURE MODE
Looks like Apple has taken a lot of inspiration from Android this time. This new feature means you don't need to pause your videos if you have to reply to a message. Your video turns into a floating screen over the other app/home screen which can be resized, dragged, and controlled to be playback.
MESSAGES
There are a few notable updates in the Messages app as well. You can pin important conversations on the top of the screen, these will appear as circles just like Instagram stories appear. You can pin up to nine threads as important conversations. Apple has also introduced the "mention" feature in messages similar to using the @ function on WhatsApp or Facebook.
A few other features:
Apple is offering a Translate app that currently supports 11 languages
You can change the default Apple's mail App to Gmail
Notification of a new call will now appear as a banner on the top of your screen instead of taking the whole screen
iOS 14 asks for your permission before sharing any data with other apps or websites
App store subscription can be shared with others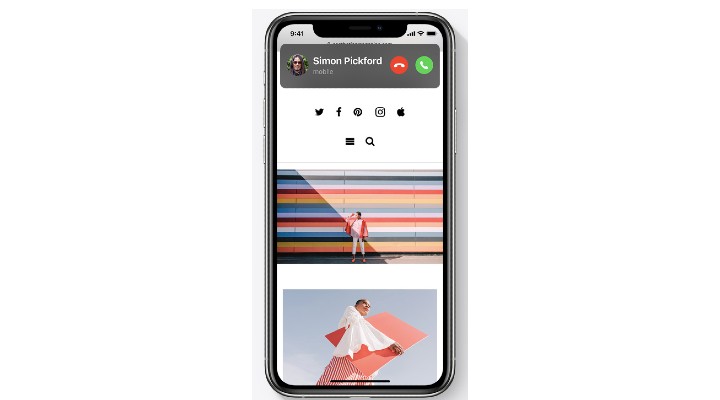 These were some major upgrades that we have listed, you can visit Apple's iOS 14 preview website to read every single update.
A public beta of the iOS 14 will be made available in July and the official upgrade will be out in September which we think will be along with Apple's new launches. Any iPhone that supports the iOS 13 will be eligible for this update.