If you're looking to buy a brand-new PC or computer components, then sadly you're out of luck. Due to the pandemic, most of the components are out of stock or selling at an insanely high price.
However, the upcoming year is going to be a great one, for Mac and PC users. All the major hardware companies including Nvidia, AMD, Intel and Apple are gearing up for a year full of exciting new launches.
Today we will be taking a look at all the upcoming PC tech products coming out in 2021.
Upcoming PC Tech To Look Out For In 2021
1. AMD 5000 Series Laptops
AMD have already proven themselves to be a leader in the desktop CPU market with their Ryzen 5000 series processors based on the upgraded ZEN 3 cores. The company is now looking to dominate the laptop market as well with the launch of Ryzen 5000 mobile series APUs.
Very recently, Amazon Italy posted a product link for an upcoming Acer Aspie laptop featuring a Ryzen 5700U processor. The CPU chip in question is an 8-core 16-thread unit paired with a 1.8 GHz base clock and 4.3 GHz boost clock. The new CPUs are based on upgraded Zen 2 and Zen 3 cores, featuring performance improvements in double digits from 10% to 38% over the previous generation.
AMD will pair integrated Vega graphics with these chips with an additional graphical core, pushing the performance to 5700U to 8 compute units clocked in at 1.9 GHz. However, to satisfy the need of gamers, these laptops will also come paired with Nvidia RTX mobile series GPUs namely, RTX 3060, 3050, 3070 and 3080 Ti.
The starting range of AMD 5000 series laptops will be around Rs 75,000 to 80,000 but they'll provide noticeably better performance over laptops currently at this price point.
2. Nvidia RTX 3000 Series Desktop GPUs
Nvidia exceeded everyone's expectations when they released RTX 3000 series GPUs this year featuring RTX 3090, 3080 and 3070. Recently, they also released the super affordable RTX 3060 Ti with a price tag of Rs 35,000.
All of these cards offer phenomenal value for their price point and likewise were sold out almost instantly. Nvidia is ready to continue its winning streak in 2021 as well. According to the report, Nvidia is planning to release RTX 3050, 3060, 3070 Ti along with a 3080 Ti, thus completing its 3000 series GPU range.
These cards will most likely be announced next month during CES 2021. At present, the 3000 series GPU has a starting price of Rs 35,000, with the launch of RTX 3050 the entry barrier will come down by several thousand bucks. Additionally, the RTX 3050 will bring Ray Tracing support for the masses with its potential low retail price.
So if you're planning to build a PC, waiting two or three months more will prove very beneficial in the long run.
3. Intel 11th Gen "Rocket Lake" CPUs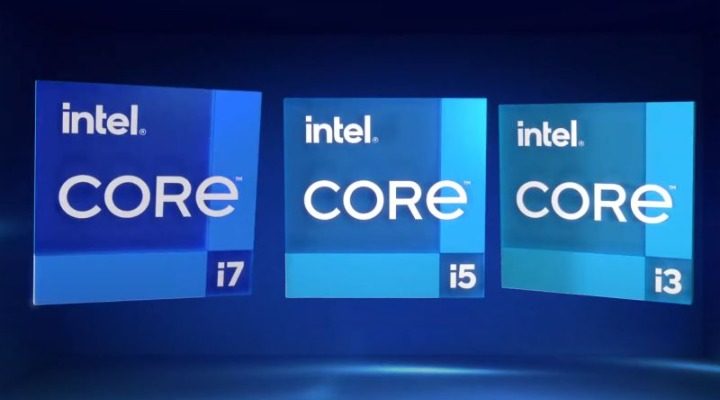 As AMD continues to surge ahead with new CPUs, Intel is quietly working on its upcoming 11th Gen "Rocket League" processors that'll hit the market in the first half of 2021. For the first time, Intel processors will see double-digit IPC improvement since the 6th Gen Skylake processors.
These processors will see feature Intel Xe GPU that'll be scalable in nature meaning, it can be used on devices ranging from integrated graphics in a laptop to a discreet GPU on a desktop.
Furthermore, the 11th Gen Intel CPUs will finally support 3200 MHz DDR4 RAM along with AVI encoding. Rocket Lake CPU will also support up to 20 PCI-E lanes, meaning 16 lanes reserved for GPU usage and 4 lanes for NVME SSD.
In short, Intel's 11th Gen CPUs will feature newer cores for better performance, a brand-new GPU for better-integrated graphics solution and are still compatible with the current crop of Intel motherboards with LGA 1200 sockets.
This means you can upgrade to the Intel 11th Gen Intel CPU without upgrading your motherboard.
4. AMD Ryzen 6000 CPUs And RX 7000 Series GPUs
We just witnessed the launch of Ryzen 5000 series CPUs and Radeon RX 6000 series GPUs but the development on the next generation chips have already begun.
In an interview with The Street, AMD's Rick Bergman laid out the company's roadmap for maintaining a lead in the CPU and hopefully in the GPU market as well. He mentioned that Ryzen 6000 Zen 4 CPUs based on a brand new 4nm process could feature more than 19% increase in performance.
By far, the Radeon RX 7000 series based on the RDNA 3 architecture could feature up to 50% performance increase. The current generation of RDNA 2 based RX 6000 series GPUs target high frame rate gaming at 1440p resolution along with ray tracing.
Judging by AMD's track record, the new GPUs and CPUs will deliver on their performance and would likely even surpass it. The Zen 3 CPU and Rx 7000 CPUs will launch in late 2021.
5. Mac M1X Processors
Apple shook the entire computing industry when it released a brand-new ARM-based CPU called M1 earlier this year. The entire desktop and laptop computers function on X86 based CPUs that Intel and AMD make. It's a significant move because now developers who want their programs to work on an Apple computer would have to write codes differently than they used to.
The new M1 CPU is mighty powerful though. It easily beats desktop-level CPUs in single-core workloads. And according to Apple, the M1 is their first-ever ARM-based computer CPU. Meaning it is essentially the first iPhone, not even the iPhone 3G. In short, Apple has a lot of room to grow in terms of power and it will likely showcase its silicon-making prowess with the upcoming iteration of M1 CPUs dubbed the M1X.
The M1X will feature up to 16 cores and performance unheard of in modern computing. The upcoming 32″ iMac, the 14 and 16″ MacBook Pro, will be the first devices to feature the M1X in 2021.
What Are You Excited For?
Doesn't matter if you're building a new computer or buying a new laptop or planning to buy a new Apple computer, 2021 is going to be the best year to do it. So, hold on to your purchase for a little longer to get the best value out of your hard-earned money.