Facebook-owned popular Instant messaging service "Whatsapp" is getting a lot of flack from Indian users, tech enthusiasts and other important official figures, since its last software update which, as per Cybersecurity experts, removed the platform's earlier emphasis on "Privacy" and "Security."
WhatsApp's updated privacy policy reveals that the platform will share private user data with its parent company Facebook. According to Cybersecurity experts, users are not given a chance to decline the new "Terms and Conditions" set forth by WhatsApp, a practice which is usually the norm.
With the new WhatsApp privacy policy in effect, Indian users have until 8 February 2021 to accept the new rules or their account on the platform will be deleted.
WhatsApp's new rules also became a national topic of discussion among tech enthusiasts, data privacy advocates and the general public alike. Since then, Facebook-led Whatsapp has been on full-damage control mode. The company bought out full front-page ads in major newspapers across the nation. It also tried to communicate directly with its user base via official status updates pledging that the new privacy policy update will not change how WhatsApp works.
However, judging by Facebook's recent downfall in the light of Cambridge Analytica and other massive data breach scandals, WhatsApp is unlikely to gain back public trust any time soon. Here's the entire story
WhatsApp Takes Facebook Route Gets The Same Hate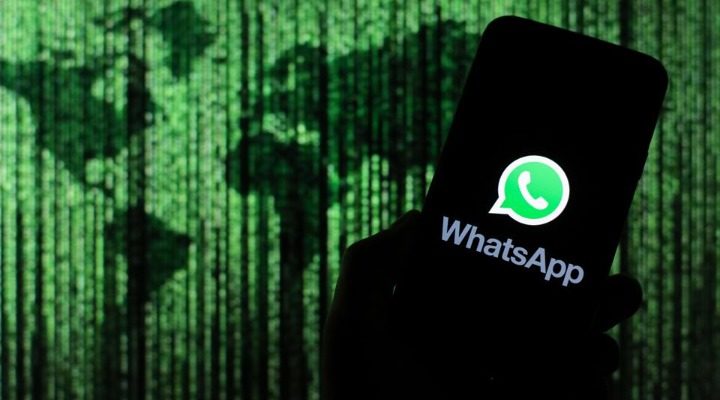 Facebook bought WhatsApp for $19 billion in 2014, and the instant messaging app has been sharing data with its parent company since September 2016.
However, in its latest privacy policy update, WhatsApp seems to be expanding upon "data collection" from its users. For example, WhatsApp will collect information including your smartphone's hardware model, its current operating system, SIMs signal strength, connection information, phone number, mobile operator (ISP), IP address, time-zone etc.
Additionally, WhatsApp has officially stated that it uses location information even if you don't use location-related features. WhatsApp uses your phone number and area code to estimate your general location (City or town).
Business accounts, who rely on WhatsApp's payment transfer feature will also see their transaction data collected as part of the new privacy policy update.
WhatsApp clearly mentioned in its updated policy that they don't show any ads to their users. At least not yet, as the new rule goes on to say "but if we ever do, we will update this privacy policy." It indicates a definite chance of ads appearing on the platform in the future.
Dire Warning From The Experts
In a conversation with a BBC reporter, Cyber Security expert Pawan Duggal made it clear that WhatsApp's new privacy policy disregards not only the privacy of Indian citizens but also the Indian IT Act of 2000.
Unfortunately, despite being the only law aimed at protecting the privacy of Indians, it is flexible enough for services like WhatsApp as they can continue collecting data from its users without major repercussions.
Other experts state that WhatsApp's privacy policy isn't something new. A lot of popular apps on our smartphones already collect personal information without our permission; the only difference here is that WhatsApp is outright telling you its future plans.
According to WhatsApp, it is an American based company and therefore complies with the state laws of California and Federal laws of the United States. However, any foreign service provider functioning in the country automatically comes under the Indian IT Act of 2000.
If the platform is caught misusing any Indian's data, it can be taken to court under the same act.
Should The Indian Government Step In?
Yes, says a majority of Cyberlaw experts. India is already on the cusp of receiving a new data protection bill based on the recommendation of the Srikrishna committee.
However, the committee recommends data localisation for protection, and experts argue that it has the potential to be used for domestic surveillance.
Presently, the Indian government is miffed by the WhatsApp's geography-based policy discrimination in which European users are excluded from the new update.
Ministry of Electronics and Information Technology (MEITY) had written a letter to WhatsApp asking it to safeguard Indians from the new privacy policy. The Govt letter criticised the new rule and argued that sharing WhatsApp user's business data to Facebook weakens the information security of Indians.
WhatsApp responded to the official request with an eagerness to clear any misconception regarding their updated policy. In a company statement, the official spokesperson said
"WhatsApp will always protect personal messages with end-to-end encryption so that neither WhatsApp nor Facebook can see them. We are working to address misinformation and remain available to answer any questions,"
WhatsApp also said that the new policy does not extend platforms power to share data with Facebook.
What Now For WhatsApp?
On 15 Jan 2021, after multiple rounds of backlash from users, experts and officials, WhatsApp rolled back its privacy policy update. Earlier WhatsApp had included in their updated policy that people not accepting it will see their accounts deleted after 8 Feb 2021.
However, in a tweet made on 15 Jan, WhatsApp made it clear that no one will have their accounts suspended or deleted on the said date as they plan to take the next step with a proper review.
WhatsApp reiterated that they don't see your private messages or hear your phone calls. The instant messaging app will now roll out new business features on May 15.
WhatsApp's situation is either a PR nightmare or just another example of growing public mistrust in social media platforms. Either way, there has never been a time more suited to launch a robust data protection bill for Indians than now.