Gone are the days when earphones were connected to your smartphones via cables. We're seeing the audio industry transitioning with a rapid rise of true wireless earbuds.  Nowadays, the market is flooded with true wireless earbud options ranging from the premium Apple Air pods Pro to the inexpensive ones by Boult, Play, Redmi, etc. To capture the shifting trend, Creative, a Singapore based brand, and a renowned name in the audio segment in India have brought its first true wireless offering for India – Outlier Air priced at Rs. 6,999/-
Design
The Creative Outlier earbuds come in a premium looking rectangular metal case with Creative branding on the top. The case is lightweight, sleek, and compact which can easily fit in your pocket or your evening clutch. However, the inner shell where the earbuds rest seems to be made of plastic. On the left side of the case are indicators that show the battery life of the case, earbuds, and charging status. Below the indicators, is a USB Type-C port. The case has a sliding mechanism that is unique and unusual. The inner shell reveals the earbuds sitting inside the case with the help of magnets. The earbuds too are made of plastic and have a LED ring on their surface that lights up while being charged and buttons for control. They have a small silicon ear tip which is comfortable to wear.
Connectivity and Battery Life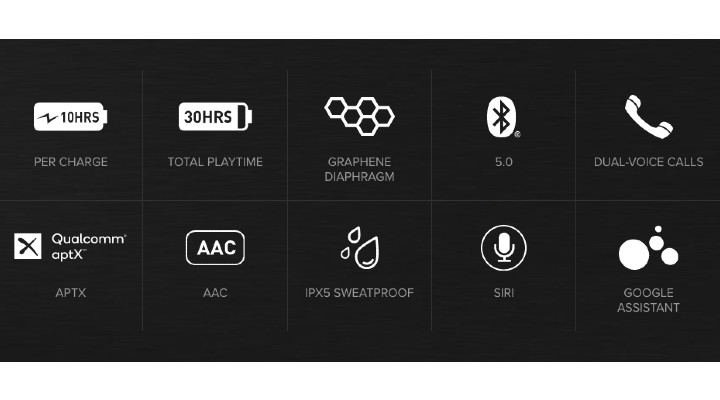 The Outlier Air uses Bluetooth 5.0 to stay connected to your devices and has a 10-meter wireless range. The connectivity isn't an area of problem anytime but there was some latency noticed while playing games. The earbuds also feature graphene drivers and are IPX5 rated for water resistance. The battery life of the earbuds was pretty decent given the price it comes at. Upon testing, it lasted for good 7- 8 hours on a single full charge. The case offers an additional battery life of two full charges thereby making the earbuds last for almost 24 hours without having to plug them to charge.
Sound Quality
The Outlier Air sounds incredibly fine. They create a strong, vibrant sound that is as lively and absorbing as the best earbuds in the market. That's terrific for the price. The sound quality is playful and more bass-response oriented. This puts a high emphasis on bass response over clarity. Although I liked the sound output most of the times there is no way you can tune the output as per your liking. These earbuds being in-ear style do not provide complete noise cancellation from ambient sound therefore wearing them in public places wouldn't be a recommendation however, you can use the mono output at such times. You will also be pleasantly surprised if you use these earbuds for calling – every bud has its own microphone, leading to clear conversations on the go.
Verdict
If you're on a budget and looking for True Wireless earbuds under Rs. 10,000, I would say you should definitely consider the Creative Outlier Air. It has a minimalistic design, comfortable fit, top-notch sound quality, impressive battery life with IPX5 certification you need not worry about breaking a sweat while your workouts. This ticks off everything you need – design, fit, sound quality, and affordability.
Also Read: Best Beginner Headphones for Audiophiles