The day I got my hands on the Dell XPS 13 for a review, I was filled with excitement. Just the sheer look of this tiny Ultrabook is enough to make a grown man like me swoon. The laptop comes in white matte colour, with an aluminium finish on its sides.
I just spent upwards of two weeks with this gorgeous looking device, and I must say that in this particular case, you can judge a book by its cover.
Dell XPS 13 Review
Build Quality And Design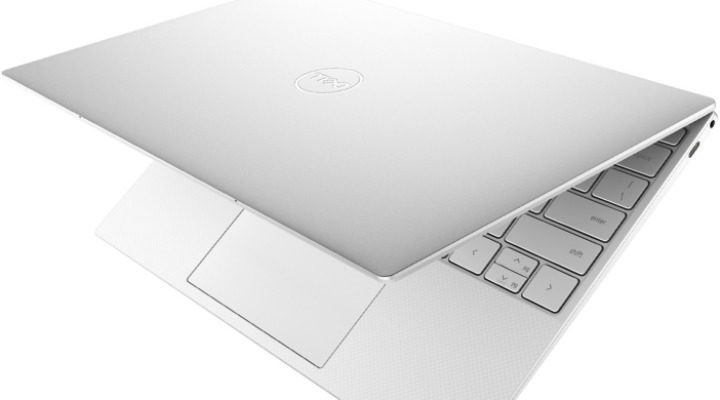 Starting with its construction, the Dell XPS 13 has a matte-finish panel featuring a shiny Dell logo. The panel is surrounded by a smooth aluminium strip encompassing an almost bezel-less screen. One outstanding feature, I'd like to point out in this Dell XPS 13 review, is the laptop's use of a small pin-hole camera. It cleverly stays hidden under the top bezel, and Dell has done a fantastic job in making screen ratio (16:10) as high as possible.
Moving on to the keyboard, you'll see a continuation of the white theme and matte finish. The area adjacent to the keyboard and the trackpad features a contoured finish, which further adds to the "premium-factor" of the Dell XPS 13.
Air vents and the speakers are placed at the bottom of the laptop. I will talk about any performance-related issues to this design choice later in the review.
In terms of I/O, the Dell XPS 13 comes with two USB Type-C ports, one micro-SD card slot, and a 3.5 mm audio jack.
The Dell XPS 13 is smaller than its predecessor, and at just 1.2 kg of body weight, it is one of the smallest ultrabooks on the market.
Display And Performance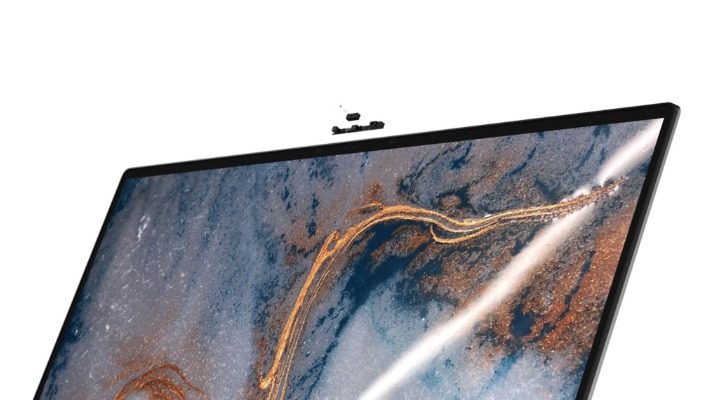 In terms of display, the Dell XPS 13 has a maximum brightness of 500 nits and a maximum resolution of 4k. The same laptop comes with an Intel 10th gen Core i7-1065G7 CPU which is a 4-core 8-thread processor. It has a base clock of 1.3 GHz, a boost clock of 3.90 GHz, and 8 MB of Intel smart cache.
In real-world usage, I found the Intel chip really competent at day to day tasks. Be it video editing in Filmora, image editing in Canva or Photoshop; the Dell XPS 13 does the job with ease.
The Dell XPS 13 is not a gaming machine, and the performance of the inbuilt GPU conveys the same. The Intel CPU features an Iris Plus graphics chip with 8 GB of video memory.
In games like the Shadow of the Tomb Raider, I was able to get around 20 FPS at low settings. However, small platform games like Deadcells and Hollow knight perform great. The GPU maintains consistent high FPS without overheating.
Since we're talking about thermal performance, I need to inform you that the Dell XPS 13 suffers from some heating issues. While rendering a 12-minute 1080p video, the laptop became pretty hot. The device was on my lap, and it became warm enough that I had to put it down on the table.
Overall, the laptop breezes through everyday tasks, and if you're a coder, a graphic designer or a writer, you won't encounter any issues. However, if you plan on using this laptop as your main machine for video editing, I'd suggest that you upgrade to something with better thermals.
Speaking of an upgrade, my Dell XPS 13 came with a gorgeous 4k touch-based display. The screen is almost bezel-less and has great viewing angles.
Since I am a PC user, I didn't find much use for the touch-display. However, I can assure you that it works just fine. Overall, it is a good looking display, with great viewing angles, and the touch is very responsive. The screen is very glossy and as a result, attracts a lot of fingerprints.
Overall, it is a great 4K display, and you'd have a blast using it.
Keyboard And Trackpad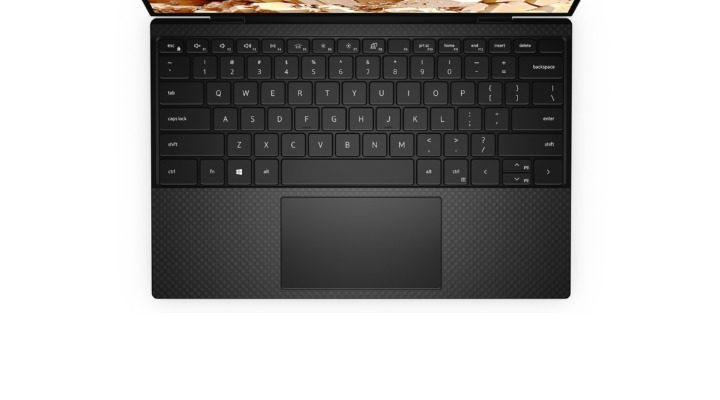 In terms of ergonomics and daily usage, the Dell XPS 13 is a champ. The keyboard has good travel, and the keys' size is relatively large, making the typing experience on this laptop a sheer delight.
Following the same theme, the trackpad also has a bigger footprint, is buttery smooth and register clicks very accurately. With such a great keyboard and trackpad combo, working on the Dell XPS 13 for long hours seems almost effortless.
And speaking of long hours…
Battery Performance
Thanks to a power-efficient CPU and great battery optimisation, the laptop's battery easily lasts a full day, with brightness set to medium. My workday consists of watching YouTube, browsing the web, reading online reports and doing a couple of video calls. The Dell XPS 13 outlasts my entire workday and then some more.
Conclusions
Dell XPS 13 is not here to revolutionise the laptop industry. Instead, it is here to get the job done. The ultrabook from Dell is a well built, portable, light-weight and powerful machine capable of amazing productivity on the go thanks to exceptional battery life and a phenomenal keyboard and trackpad combo.
Dell's strategy for the XPS lineup has always been of gradual, continuous improvement. In its current state, the Dell XPS 13 is one of the best thin and light laptop available in the market, and I highly recommend it.