The Timex Group today launched a second-generation fitness band – under the brand Helix Gusto 2.0 in India. It has the usual features of a health band like the sleep monitor, heart rate monitor, calorie counter, and step counter. But, with so many health & fitness band options available in the market would I prefer the Helix Gusto above all? Let's find out.
The Helix Gusto comes in dual colour silicon straps which is wide enough to not go missing on your wrist. The strap is sturdy and holds the tracker immovably without causing any irritation on the skin. It comes with a steel buckle that feels premium compared to plastic buckles seen on many health bands as off late.
Coming to the tracker, it is a rectangular black case with a 2.4 cm coloured screen display. The display is large and bright to read text easily. It is detachable from the straps and comes with a USB-A type port which can be plugged in for charging easily with any adaptor.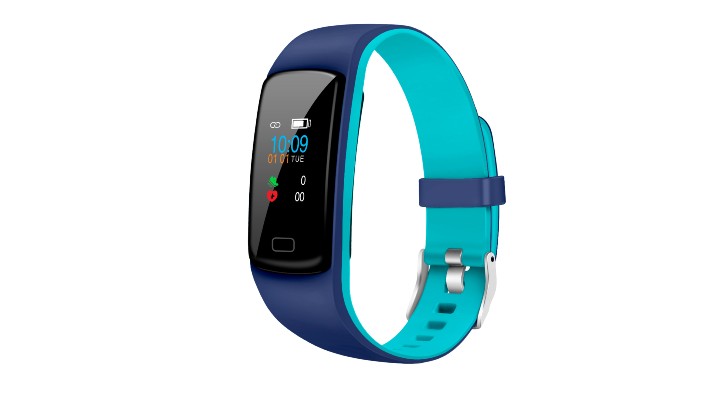 The tracker has a single touchpoint in the form a button at the bottom of the screen. On tapping the button, you can see your step count, distance covered, calories burnt, heart rate, sleep pattern, sports mode, and notifications. Long tapping on the heart rate monitor will show you real-time heart rate monitoring. The sports mode calculates your calories burned, heart rate, and other data while doing activities like cycling, jogging, running, walking or playing games like football, badminton and table tennis.
As for the performance, the Helix Gusto counted the steps more or less accurately while walking but on the downside, it also keeps counting steps while in a car or rickshaw. For the distance covered feature in the band, it does not have a built-in GPS but relies on the GPS of the paired phone and hence was pretty accurate. The sleep and heart rate monitors are also decent and not disappointing. The band vibrates when a notification is received and displays the alert however you can not read the full text making this feature not so useful. The band is IP54 splash resistant and allows you to send an SMS to your family and friends in the time of distress.
Summing up, the Helix Gusto 2.0 has its own set of pros and cons. Pros being the sturdy design, big screen and colour display while a few inaccuracies in performance cannot be ignored. It is meant for someone who's looking for a basic and simple band to keep their fitness in check.
The Helix Gusto 2.0 priced at INR 2,495 comes in 3 colour options Blue, Grey and Black and is exclusively available on Amazon.in and https://helix-watches.com/.