OnePlus is known for packing its smartphones with lightweight yet customizable software with a lot of value-added features. The OnePlus 8 and 8 Pro are the same. With the most recent variant of Oxygen OS, built on top of Android 10, there's bounty to dive into. We've noted down eight tips for you to take a stab at your new OnePlus phone.
Use the Charger that comes in the box 
You might know or if you're not aware of it yet, Oneplus uses its own fast charging technology that's called "Warp Charge" which is only compatible with its own adapters and cables so, if you use some other charger or cable, you'll be charging much slower. The adapter is big, however, it's justified, despite all the trouble — Warp Charge on the OnePlus 8 and 8 Pro can get your smartphone from 0 to 50% in less than 30 minutes, which is simply amazing. What's more, the red OnePlus charge cable looks cool and distinguishes you from others.
Obviously you can use other chargers when required, it just won't be this quick — and with these huge batteries, it can take a lot of time to charge.
Get rid of the pre-installed Screen Protector 
The OnePlus 8 comes with a pre-installed screen protector out of the box, yet it isn't of the quality you'd need for something you're going to keep on your phone for quite a while. Strip off that flimsy protector, and you may start using the phone's actual glass as it is but if you want to prevent your phone from getting scratched up or maintain it for better resale value, you can look for better quality screen protectors that plentily available online.
Protect your phone with a Case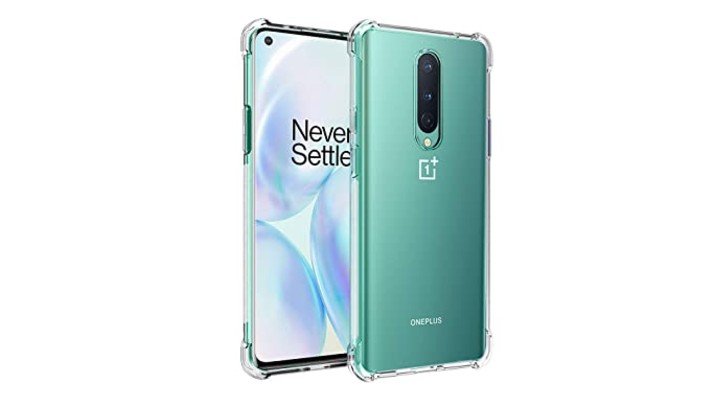 The OnePlus 8 and 8 Pro phones are big, and with their curved edges, it can be a little difficult to get a grip on them. The blue and green color variants have fingerprint-resistant matte finishes but the Interstellar glow variant we have attracts fingerprint smears which are quite unattractive therefore you should consider a case. OnePlus does include a clear silicon case in the box, you can put that on or can order fancy ones for yourself.
Set Battery Saver, Battery optimization and Optimized charging 
The OnePlus 8 and 8 Pro have great battery life, however, on a rainy day, you might want more of it. Therefore it's better to have your battery configured your way ahead of time. Firstly, turn on "Battery Saver" that switches your phone into a power-saving mode which restricts background app usage and limits performance to enhance battery life. You can also set it to turn on on a schedule — either based on your "routine" as the phone sees fit or at a specific percentage.
"Battery optimization" automatically limits battery use for apps you don't use often. It adjusts the background power draw of an app according to your usage habits and limits an app's background activity to support a better battery life.
"Optimized Charging" is designed to preserve the battery health of your phone. This feature suspends the phone from charging to above 80 percent and resumes charging only 100 minutes before it expects you to unplug it. This essentially helps you limit the impact of overcharging of your OnePlus phone overnight.
Set Display Comfort tone and Night Mode 
Comfort tone is a setting that reads the ambient lighting around you and adjusts the screen's colors to make it as comfortable as possible for your eyes. When you toggle it on you'll likely notice the difference right away, but once you've had it on for a few hours it'll become less apparent — and it'll still be working.
Night mode is found on every phone out there today. This is the mode that turns your phone's display to a warmer tone, in an attempt to limit the amount of blue light being emitted which helps reduce straining of your eyes.
Change Ambient Display settings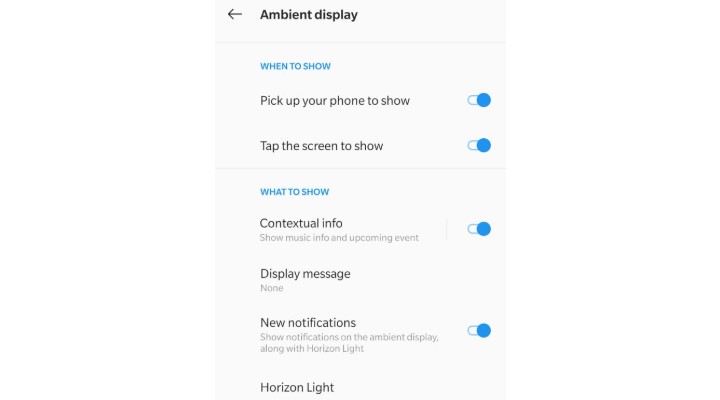 OnePlus doesn't have an "always on" display such as Samsung's, but it has its own "ambient display" that fills in the gap. The ambient display shows basic information and alerts you when notifications have arrived and is configurable in the display settings.
Since the ambient display isn't on all the time, you'll want to configure it to turn on as often as possible so you have more chances of seeing its information without turning on the whole display and viewing the lock screen. Another reason why it's important to have the ambient display coming on regularly is that when it's on, it also enables the fingerprint sensor. Anytime ambient display comes on, you'll see the sensor prompt, so you can unlock the phone with just your fingerprint instead of pressing the power button or double-tapping the screen first.
Configure the Camera App your way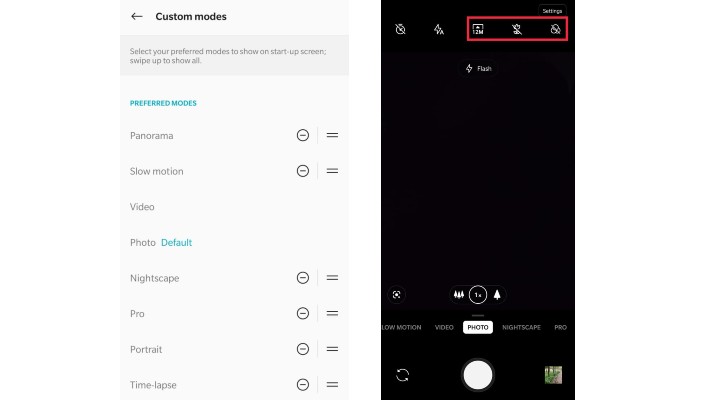 OnePlus doesn't have the same number of camera configuration choices as others however these are some that may help you. Open up the camera, bounce into the settings and begin to investigate — we all have preferences for how we like to have our cameras set up, so observe which settings you can change to get things here how you like them.
Tap on "custom modes" to set the arrangement of shooting modes in the main camera interface. This will control which modes are available in which order — and you can remove modes altogether if you wish.
If you're looking for the high-megapixel 48MP shooting mode, the macro mode, or the color filter mode, you'll find them at the top of the viewfinder alongside the flash and timer. You can toggle to these only when starting in the default "photo" mode, not any other mode.
Switch between Refresh rates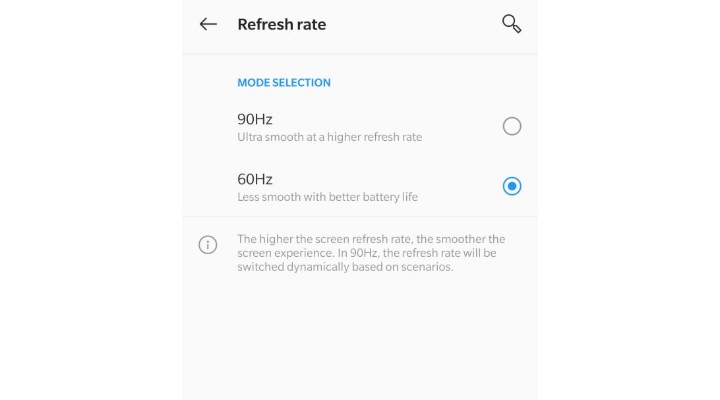 OnePlus comes with their high-refresh-rate mode enabled by default — that's 90Hz on the 8, and 120Hz on the 8 Pro. But if you ever want to turn down the refresh rate to save battery, or just for personal preference, you can find the settings in Display > Advanced > Refresh rate. You can turn either phone down to 60Hz which will improve battery life.
Also Read: How to make your Gadget Last Longer