The annual OnePlus has just been concluded, and the only thing I can say about it is that Pete Lau and Co. absolutely nailed it. By this time, we're all aware of OnePlus' collaboration with the famous camera company, Hasselblad. The brand has been an established name in the world of photography for the past 80 years. The first step on the moon was documented using a Hasselblad camera, which is quite an amazing feat.
The latest cameras in the latest OnePlus 9 and 9 Pro feature superior camera tech from Hasselblad. The new tech takes smartphone photography to the next level by an array of new features.
Here's everything that you need to know about the OnePlus 9 series.
OnePlus 9, 9 Pro Camera Powered By Hasselblad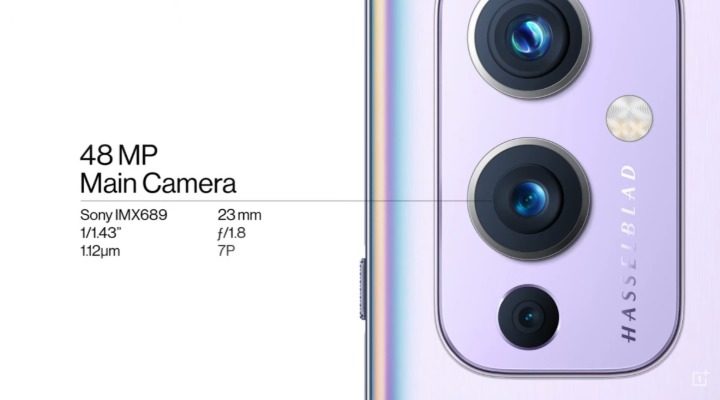 The camera in both the OnePlus 9 and 9 Pro feature similar hardware. Both use a 48 MP main lens and a 50 MP ultrawide. What's really cool is that the sensor in the OnePlus 9 Pro's Ultrawide camera is bigger than the iPhone 12 Pro Max's main lens.
The main highlighting feature of these cameras is their ability to shoot in 8k 30 FPS. OnePlus 9 Pro can also shoot in 4k 120 FPS, a first for any smartphone camera. OnePlus claims better camera performance thanks to the accommodation of the bigger sensor. Their sensor is 320% bigger despite space-constraint in smartphones.
The main highlight of this year's camera is natural colour reproduction. Furthermore, the overall UI of the OnePlus camera software has also been revamped and a new pro-mode powered by Hasselblad has also been introduced.
Both OnePlus devices also feature a free-flow lens, which brings down the distortion in photos from 20% to 1%. The Ultrawide camera can also shoot take shots of objects as close as 4 cm.
OnePlus 9 Pro also features a tilt-shift lens that gives a wider depth of field, enabling miniature photography in life-sized images.
These smartphones come with DOL-HDR, which allows for shorter and longer exposure enabling less noisy videos in real-time. Furthermore, they also introduced Nightscape 2.0 for amazing photography in a low-light environment.
The latest SonyIMX789 sensor is exclusive to OnePlus 9 Pro and is one of the industry's biggest. Both devices also have the ability to shoot photos in 12-bit RAW format, which captures a lot of detail.
OnePlus 9 Series Powered By Snapdragon 888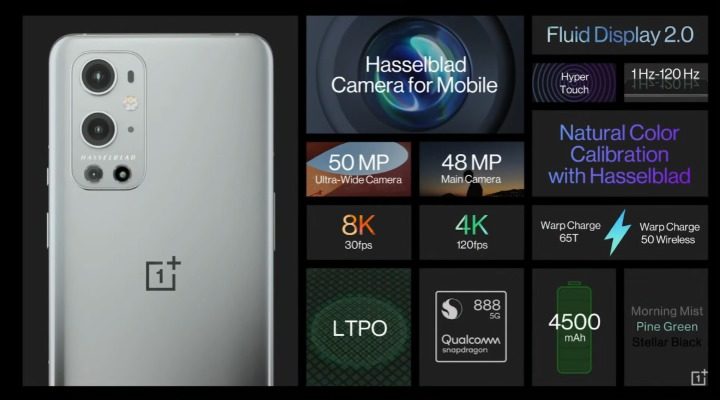 Apart from the 120Hz dynamic refresh rate, which drops to 1Hz when not in use, the OnePlus 9 series introduced hyper touch 2.0. The new tech massively reduces response time, giving gamers an edge in competitive games. Currently, Call of Duty Mobile, PUBG Mobile, Brawlstars and League of Legends support hyper touch 2.0, with more games to support it soon.
These new features are enabled via a new tech called ITPO and is a part of the upgraded Fluid Display 2.0. According to OnePlus, the display on 9 and 9 Pro has an "A+" rating from display mate. The new display automatically upscales the resolution of videos on social media via Super Resolution, enhancing the viewing experience.
The Snapdragon 888 SoC is based on the 5 nm process and has a 25% faster CPU, 35% faster GPU than Snapdragon 865. The new SoC has faster internet and transfer speed thanks to WiFi 6 and Bluetooth 5.2, respectively.
OnePlus 9 and 9 Pro come with 8 and 12 GB of LPDDR5 RAM offering more power and efficiency. Speaking of efficiency, the OnePlus 9 and 9 Pro offer great battery life thanks to the combination of Fluid Display 2.0, adaptive refresh rate, Snapdragon 888, along with a 4,500 mAh and 4,800 mAh battery, respectively, in a dual pack setup.
OnePlus Fast Wireless Charging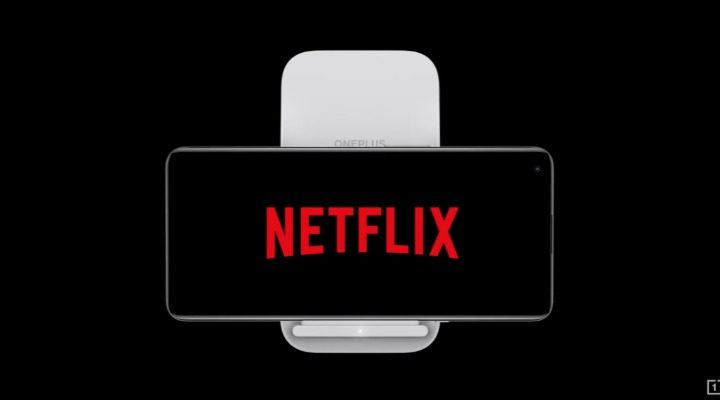 Oneplus 9, 9 Pro feature 65-Watt fast charging. The smartphone charges from 0 to 65% in 15 minutes, 0-100% in 29 minutes. Even the wireless charging on the OnePlus 9 Pro takes only 43 minutes to go from 0-100%.
The new split battery design allows the phone to be charged in a landscape mode on a horizontal charging stand, which is pretty neat.
OnePlus Watch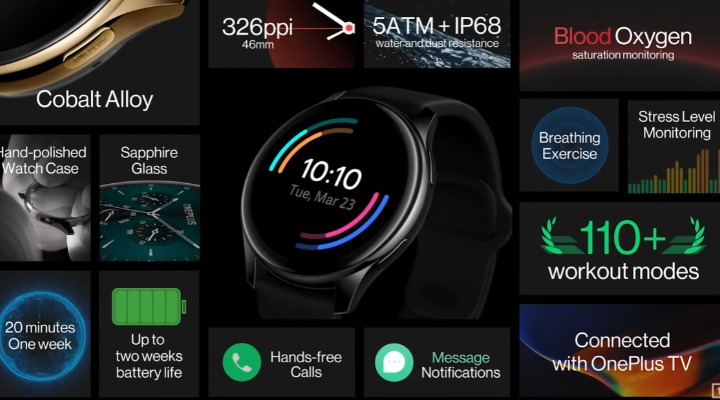 OnePlus surprised everyone by announcing a brand new smartwatch available in two variants – standard and OnePlus cobalt limited edition. Hardware-wise, both these watches feature a 1.39-inch OLED display with 326 PPI pixel density. The watch uses top-spec Sapphire Glass which is nearly scratch-proof.
In terms of functionality, the new OnePlus smartwatch comes with more than 110 workout modes, multiple sensors, including an altitude meter and a Blood oxygen sensor. The watch has two-weeks worth of battery life with normal usage and a week's worth with heavy usage.
The OnePlus smartwatch charges for a week's worth of activity in 20 minutes. It also connects with OnePlus buds, OnePlus TV and acts as a controller for the latter.
OnePlus 9, 9 Pro, Smartwatch Pricing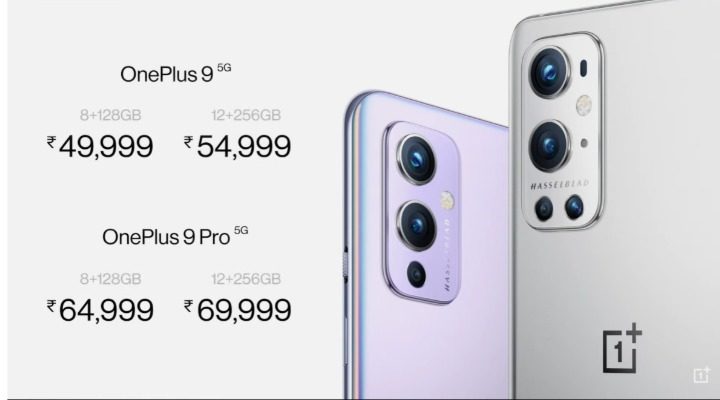 OnePlus 9 has a price tag of Rs. 49,999 and 54,999 for 8 GB+128 GB and 12 GB+256 GB model. Meanwhile OnePlus 9 Pro costs Rs. 64,999 and Rs. 69,999 respectively for the 8 GB + 128 GB model and 12 GB + 256 GB model.
Meanwhile, the standard edition of the OnePlus Smartwatch costs Rs. 16,999. The pricing for OnePlus cobalt limited is yet to be announced.