Snapchat spectacles are smart glasses that feature a camera lens and are capable of recording short video segments. They can wirelessly sync with Snapchat, where you can export your favorite moments and share them with your world. Spectacles 2 was launched 2 years ago followed by the Spectacles 3, a year ago globally, and finally this year it's making way to India. These will be available on Flipkart from July 4 with the Spectacles 3 priced at INR 29,999 and Spectacles 2 at INR 14,999.
The Spectacles 2 comes with an f/2.2 camera that has a 105° field of view and can take 1642 x 1642 resolution pictures and 1216 x 1216 resolution videos at 60 frames per second. It sports 4GB of storage that is good enough to store up to 150 videos or 3,000 photos. It supports devices running on Android 4.4 and iOS 10 and above. In terms of connectivity, the Spectacles 2 have support for Bluetooth 4.0 and 802.11ac Wi-Fi. The frame is water-resistant and Snapchat claims can perfectly survive a dunk in the pool or a dip in the ocean. These are available in three colour variants – Sapphire, Ruby, and Onyx and come with a charging case that can recharge the spectacles up to 4 times.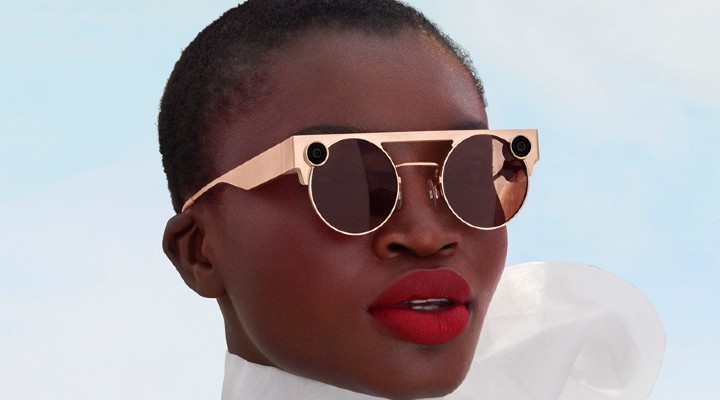 The Spectacles 3 is not an upgrade of its predecessor but is a completely different product. These have a dual HD camera setup that can take 3D photos and videos at 60fps and four built microphones that record immersive and high fidelity audio. It comes with 4GB of onboard storage and can store up to 100 3D videos or 1,200 3D photos. With the depth information on the two cameras, you can edit and transform your images with the many 3D filters on Snapchat and export or share them on any platform that supports VR. Unfortunately, these frames are not waterproof.
In terms of connectivity, there's support for Bluetooth 5.0, GPS and GLONASS, and 802.11 ac Wi-Fi. The Spectacles 3 has a steel frame and comes in two colour variants – Mineral and Carbon. They also come with a storage case that doubles up as a charging case that can hold up to 4 additional charges.